With temps hoovering in the high 80s today, I can't help but look around for some summer duds for the boy.  We're your typical t-shirt, shorts and flip flops kind of family in terms of summer attire.  We have several t-shirts with catchy sayings and ones with our favorite surf shops logos, but I always love a few retro tees thrown in the mix.  So, when I came across this expansive collection of cool logos, I was immediately drawn to Sandbox Thread's Joystick design.  How appropriate!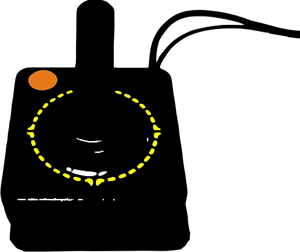 Sandbox Threads specializes in original toddler t-shirts and baby onesies, and also offers organic options, as well as a variety of big kid and adult sizes, too.  Since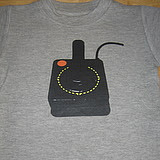 Sandbox Threads is literally a pop operation, each shirt is unique and handmade.  It doesn't get any better than that.  Whether you're on the market for a funky shirt or retro cool onesie for your babe or as a gift, be sure to check out Sandbox Threads' spectrum of cool designs.
If you're not into geeky retro like me, how about some Lloyd Dobler or Molly love?