Despite yet another gray day here, I'm loving all the exciting ideas and new toys for outdoor play. Step2, one of my favorite toy brands for durable outdoor gear, has rolled out some fun new outdoor toys including, the Sand & Water Transportation Station, the Nature Station Playhouse, Arctic Splash and Water Rush Quarry.
This is water table that features a mountain, complete with ice slide, tunnel and dumping bucket. It also includes some fun toys–a polar bear, walrus and penguin squirt toys.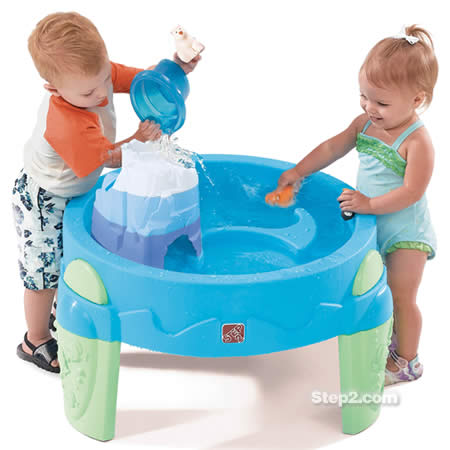 Sand & Water Transportation Station
This set combines toddlers' favorites—the fun of a train table and water table. The table has two compartments for both sand and water and features funnels atop table legs that double as loading stations, and comes with a toy train and rake.
This multi-level toy is an extreme sandbox that combines the fun of a construction site–it can even have water flow from top to bottom. It includes one crane, two bridges, a tunnel, a dam, a ramp, a bucket, a shovel and two construction vehicles.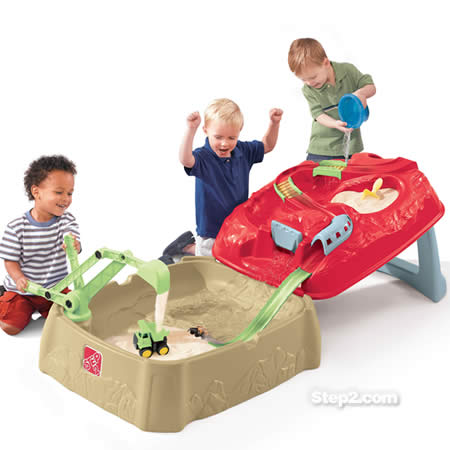 This nature-themed playhouse features a shelf for examining flowers, bugs or other outdoor treasures. Step2 helps kids become one with nature with the included shovel, bug collector, butterfly net, lantern, microscope with two slides, tweezers, bug trap shovel, binoculars and pivoting periscope.