Need extra help instilling the green for the kiddie's routine for Earth Day?  Well, good news:  PBS Kids and PBS Kids Go! will celebrate Earth Day with the fourth installment of PBS Kids Share the Earth Day. A new Web-based Earth Day Channel is set to launch at pbskidsgo.org, too. New episodes of Curious George, Arthur and Cyberchase will be featured on PBS Kids in honor of the Earth Day celebration.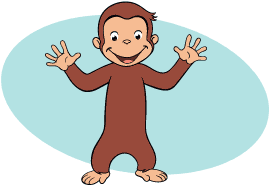 And that's not all, favorites from shows like Super Why!, Sid the Science Kid and more will reflect Earth Day celebrations as well.

Online, there will be a plethora of eco-focused content on pbskidsgo.org, pbskids.org, PBS Parents and PBS Teachers.
The new PBS Kids Go! video player will host an Earth Day channel with themed content from Arthur, Design Green, The Greens and Maya & Miguel, which is geared to teach kids how to share the Earth. In addition to Web content from PBS Kids Go! TV series, Web-exclusive sites such as Eekoworld— an environment where kids create their own creatures and monitor them in the wild — and The Greens — a pbskidsgo.org series about the Green family and their exploration of sustainability, ecology and environmental care — will further explore what it means to be green.

Oh, and as if we didn't already know, PBS Kids and PBS Kids Go! programming are among the most education-rich offerings on television, according to a report released by independent research and advocacy organization Children Now.  How's that for green and educational influence?