This post is sponsored by Comcast. As always, thank you for supporting The Next Kid Thing.
When it comes to technology, we're always on the hunt for new and innovative tools to make life easier.  I recently had the chance to learn all about Xfinity and their latest offerings at a Lunch and Learn at their Union, NJ Xfinity Store. After an hour packed with helpful insight, I learned that Xfinity gets the needs of tech savvy parents and everyone in between.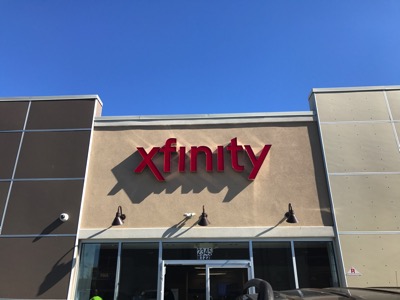 Xfinity X1 Streamlines Family TV
Xfinity's digital TV platform touts an intuitive interface with features to appease the whole family. Dubbed X1, it's clear that Xfinity's team has thought of it all. The X1 DVR allows you to watch and record up to six shows at the same time. While your husband is watching a Thursday night game, you can record Scandal, as well as Paw Patrol, Shimmer and Shine and any other show simultaneously. What I love is that you can watch your DVR library from anywhere on any device.
On Demand, is definitely helpful for people who love easy access to shows. If your kids are anything like my kids who love watching the same episodes of their favorite shows on repeat, On Demand can be a saving grace when you need to keep them preoccupied.
Everything in life needs to have a voice command like X1's Voice Remote. This feature is so cool! You can easily search for something on X1 with the Voice Remote. You can use voice commands to change channels, search for shows, get recommendations and then some.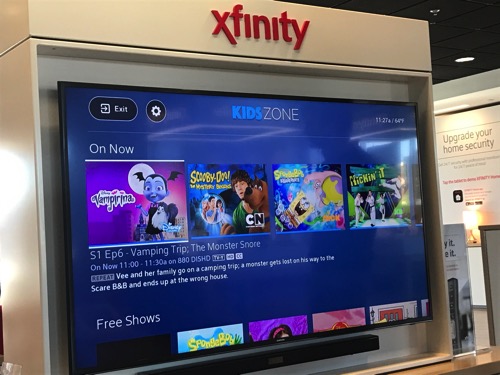 The Kids Zone on X1 is a great interface where families and kids can safely navigate age-appropriate shows without supervision. Again, if you're busy in another room, if they're in the Kids Zone, it's a relief to know the kids can't access shows that aren't geared for them.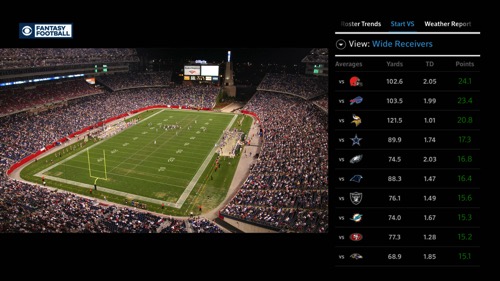 X1 Sports app is, quite literally, a game changer. With the Sports app, you can track live scores and stats on multiple games while watching a different game. In this app, there's also a cool functionality where you can access your CBS Sports Fantasy Football stats.
Xfinity Internet
There is so much to love about Xfinity's Internet interface. Xfinity xFi is described as a new personalized WiFi experience that provides a digital dashboard for customers to set up and easily access their home network.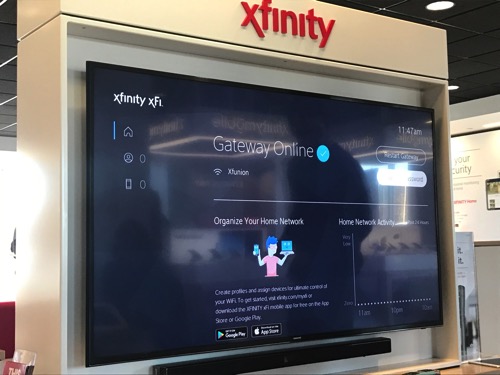 From the dashboard, you can access passwords, see which devices are currently on the network, set parental controls and even analyze family usage. The Xfinity xFi interface is a great tool for families who are connected and need a home base for their network.
Xfinity Mobile
Aiming to further connect families, Xfinity now offers Xfinity Mobile,which features America's largest and most reliable 4G LTE network combined with over 18 million Xfinity WiFi hotspots.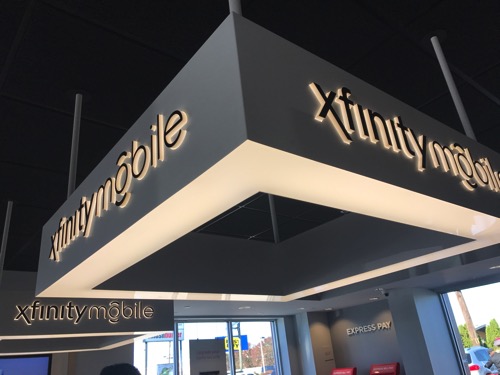 Xfinity Mobile offers five lines of unlimited talk and text included within an existing customers' Internet at no cost. For us, data is always the hard hitter of our bill. So it's great to know that with Xfinity Mobile's plans, data can be paid for in two ways: by the Gig or Unlimited, and you can switch between the two. So, if someone needs less data one month, by the Gig option maybe a better fit. If you're traveling and need a lot more data, the Unlimited option is the better fit. Knowing that you can toggle between the two options makes it more cost effective. By the Gig is $12 per GB, where you only pay for the GBs of shared data you use each month. On the Unlimited plan, it's $45 per line. There's no monthly data usage limits, but there are reduced speeds after 20 GB.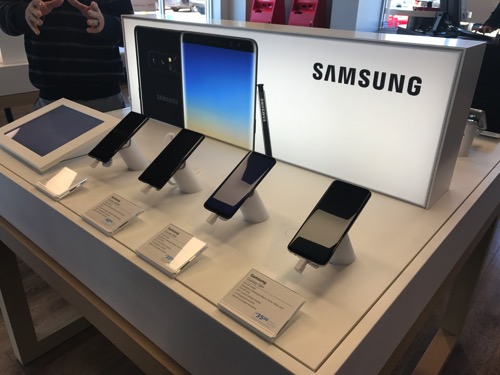 In addition to their network that aims to increase their customer's value and digital experience while lowering bills, Xfinity has the latest devices available. There's a different phone for everyone with Xfinity Mobile.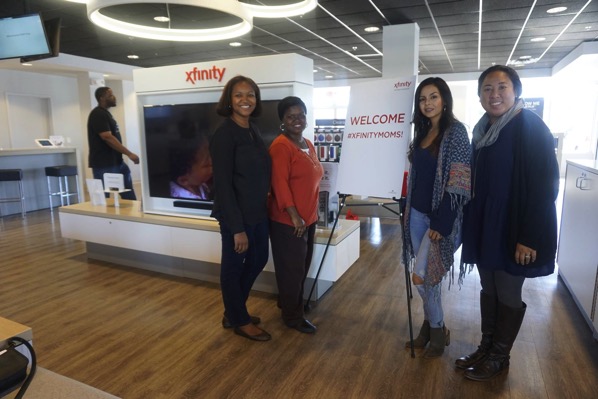 With Xfinity's expansive line of offerings, families are able to stay connected with ease. While X1 streamlines the TV experience, xFi is the hub of the network and Xfinity Mobile keeps everyone connected on the go. Our digital family is officially smitten with Xfinity's unique offerings and technological advancements.
Many thanks to Xfinity for hosting us for this great lunch and learn!