Today, I'm heading to a media event where I'll get to meet, and perhaps, interview the producer for the new Disney straight to DVD movie, Pirate Fairy.  I'll have more about this cool flick, but in the meantime, I have fairies on my mind.
So, in honor of the stars of Pirate Fairy, I thought I'd highlight one of Spinmaster's hottest toys: Flutterbye Fairies.  One of Christmas' must-have toys, Flutterbye Fairies is set to add a few more fabulous flying friends.  Set to launch this Spring, TinkerBell is just one of the newest fairies to join this cool new line of toys.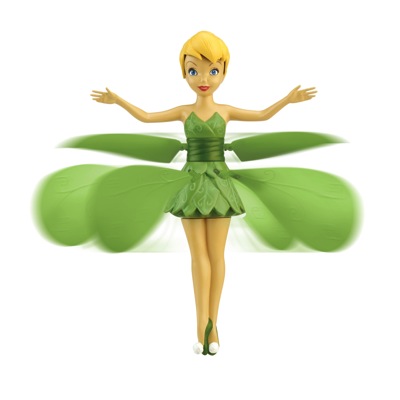 Like her fellow Flutterbye Fairy friends, TinkerBell will be able to dance, fly and flutter with the same kid-navigated technology.  The ability to control her flight path by simply hovering your hand underneath the doll is simply amazing!  Tink launches from her display stand and stops with the push of a button. In true Tink fashion, the TinkerBell Flutterbye features that signature green dress with a dash of pixie dust.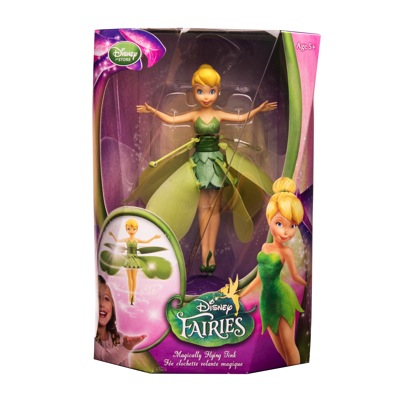 For TinkerBell Fans, this new addition to the Flutterbye Fairies line is a magical move. TinkerBell Flutterbye Fairy from Spinmaster launches this Spring and will retail for $39.99
Want to hear more about Pirate Fairy, which is set to release on April 1?  Check out the extended sneak peek to see what the Fairies are up to in Pirate Fairy.