As I gear up for Day 2 of Toy Fair, I thought I'd share some preliminary thoughts of Day 1 of #TF14.
Sunday is typically one of my favorite days of the International Toy Fair, dubbed the largest trade show for toys in the western hemisphere.  There's something like seven football fields worth of toys and games, and like always, I have a lot of  ground to cover.  But on the first day, there's that sense of newness and exciting energy.  All of the exhibitors seem to be fresh-faced and newly rehearsed on their spiels, sharing the kind of knowledge that I simply thrive upon.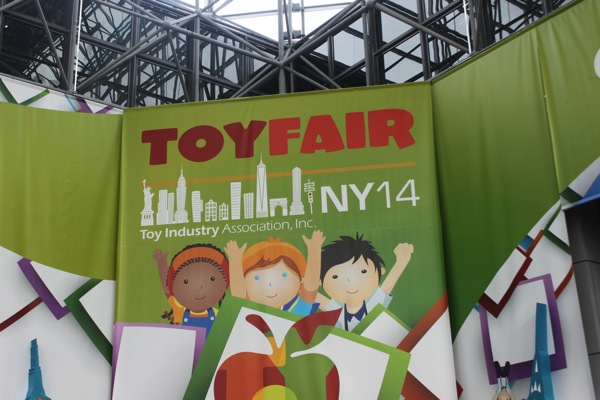 I started day one bright and early with a blogger breakfast with one of my all time favorites: Spinmaster.  The brains behind some mega hits, Spinmaster is involved in a whole host of hot properties and brands that make kids go wheee!  LIke the best in the business, they have a whole team dedicated to media relations, several who focus solely on blogger interaction. Needless to say, it was great having that one-on-one time with the smart people who can give us the best insight on their latest wares. I loved the way they had their event set up. Each table had a brand manager or designer who talked us through several of the toys they were highlighting.  I'll give an in-depth look at the toys they chatted about, we got a good look at the super cool Paw Patrol toys.  This Nickelodeon show and Spinmaster property is a huge—and I mean HUGE —hit with preschoolers.  The rescue pups who herald bravery and heroism from their service work will have their very own toys  hitting the shelves this summer.  We had a look at the firetruck and smaller characters, and I have to say, I know they'll be a big hit with preschoolers.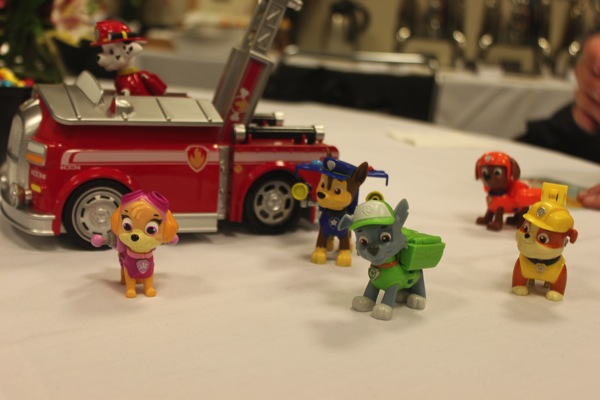 I had a great look at what's new with Flutterbye Fairies, Tenkai Knights, Boomer the dino, new Spinmaster games and an interesting interactive doll named Gabby.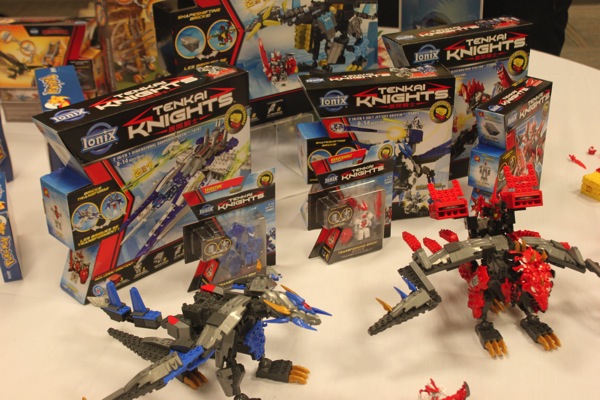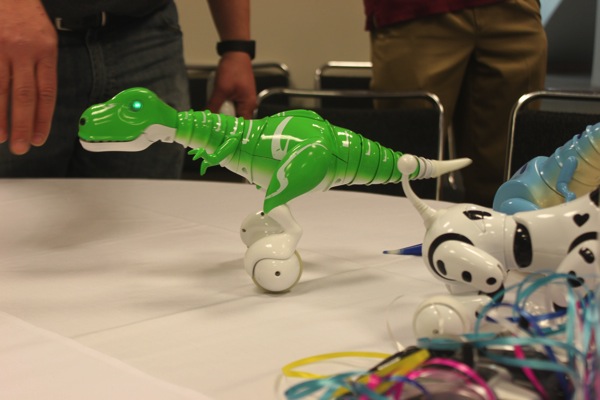 The show started off with Alicia Keys cutting the ribbon and saying a few words to the Toy Fair crowd.  It was the biggest crowd I'd ever seen for the opening ceremony for ToyFair, perhaps thanks to the celeb aspect.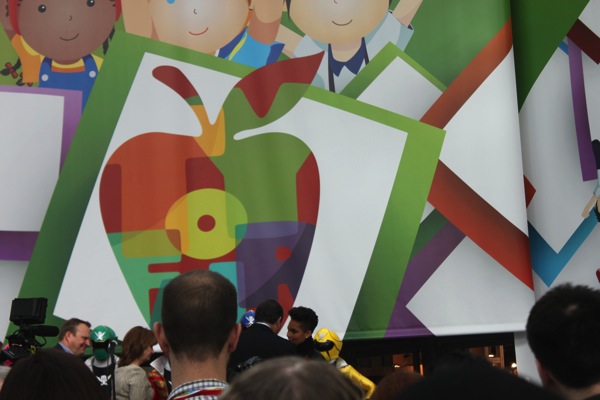 I have a systematic game plan when walking this trade show.  Since this site encompasses new and notable products for babies to big kids, I have particular interest in seeking out small companies who have great ideas. It's all about getting new products into the right people's hands, whether it's the media, buyers or other industry professionals.
I loved these tooth pillows I found at SuperFly, and all the fun superhero accessories.  This was their first showing at TF, but they right away caught my attention with their bright colors, genuine conversation and great products.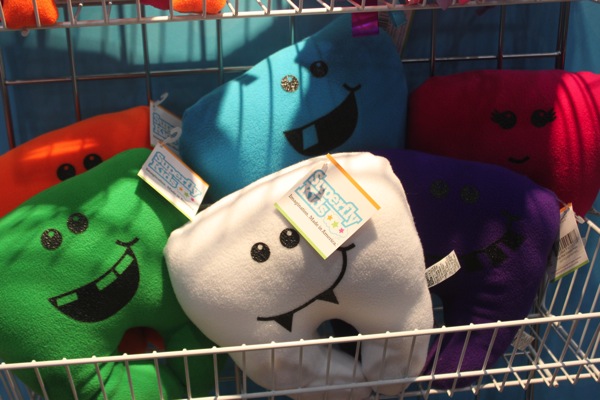 These drink holders, I thought were really cool.  Another new company, I appreciate the idea and genesis behind the product.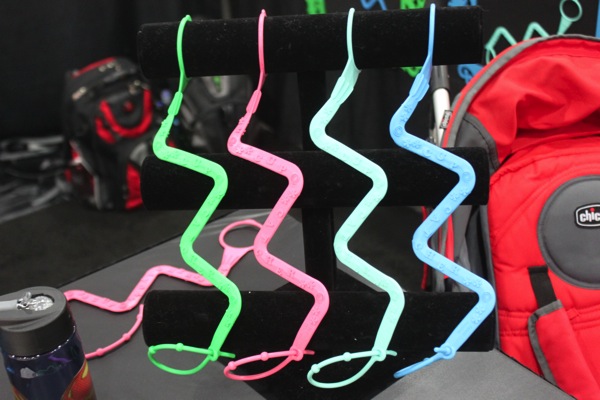 I had meetings throughout the rest of the day with companies like Tomy, Learning Resources, Educational Insights, Melissa and Doug and MGA.  I also attended showcases for two firms who showcased their clients' highlighted products.  For now, I'll post a few photo highlights with more information to come on these, where I can fill in the blanks.
Melissa and Doug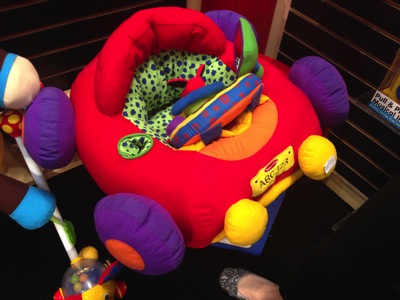 Educational Insights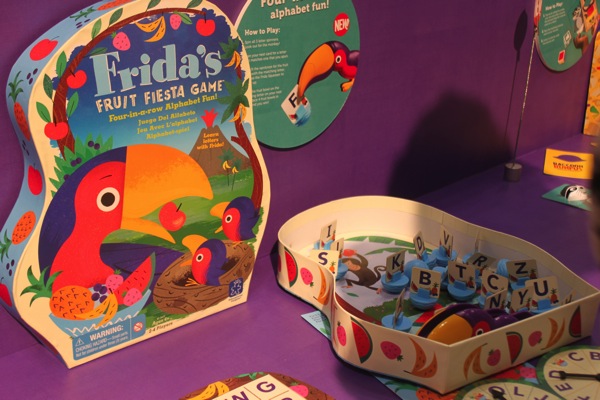 Roux Roo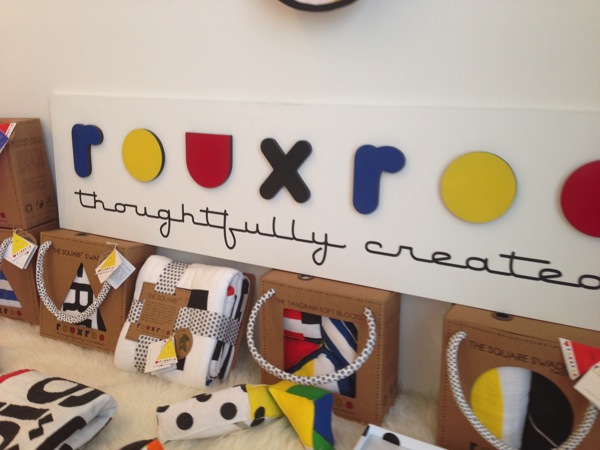 Chinese Cubes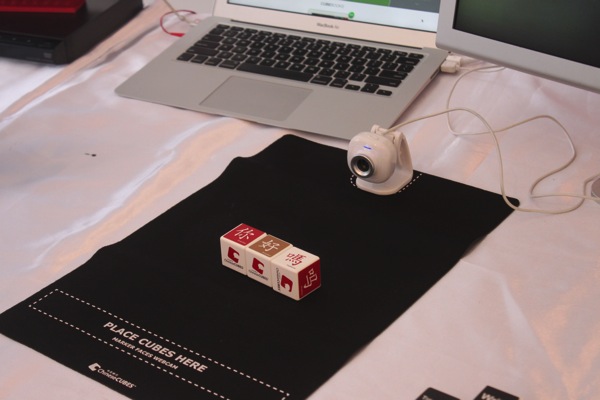 Much more to come!