For the first time ever, kids will be heading to Javits Center in NYC for Play Fair on Saturday and Sunday, February 13-14. Presented by Nickelodeon and Lego, Play Fair will allow kids and families to experience the latest and greatest toys, as well as meet fun characters and YouTube personalities. 
Play Fair, hosted by Toy Industry Association and Leftfield Media, will be taking place alongside of the International Toy Fair, the annual trade show for industry professionals. Because it is a trade show, kids are not allowed to walk the showroom of Toy Fair. Play Fair, however, was designed for kids and families to experience new toys and then some. Hasbro, Mattel, Marvel, Cartoon Network, Crayola, Bandai, Toys R Us and Warner Bros will be onhand at Play Fair showcasing the coolest toys.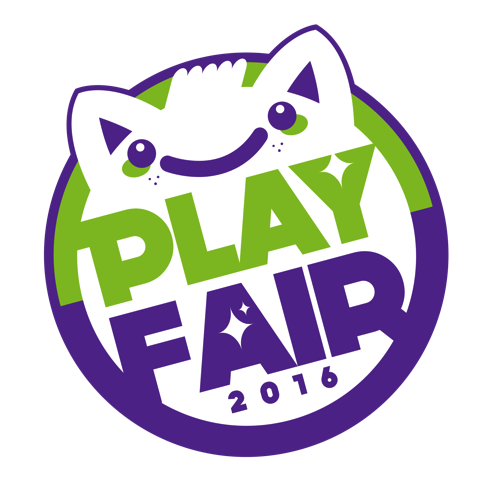 My family will be onsite with me on Sunday to check out all the goodies! Though we get to check out cool new toys regularly, fun experiences like this excite my guys to no end. My 8 year old will likely be in amazement of his favorite YouTubers. While my 4 year old will most likely go nuts over the entire thing! As for me, I can't wait to let loose and check out the fun. Toy Fair is work for me, so I'm taking videos, tons of photos and taking notes. Play Fair with kids and families will most certainly add a totally different perspective to Toy Fair itself!
So, here's what you'll get to see and do at Play Fair:
•       Check out the new Batmobile from Warner Bros. Pictures' Batman v Superman: Dawn of Justice, in theaters March 25, 2016
•       Slide down the exclusive PAW Patrol slide, snap photos with PAW Patrol costume characters Chase, Marshall, Skye and Rubble, and get an exclusive look at the newest PAW Patrol pup, Tracker, who will join the series this fall
•       Join Hasbro for the ultimate lightsaber training session! With the help of the Empire Saber Guild, get a hands-on learning experience about lightsaber forms and techniques
•        Build a LEGO car and race it down a ramp against other LEGO builders
•        Explore the Teenage Mutant Ninja Turtle tunnels and mimic their favorite Turtle moves with Magic Mirror technology
•        Gross out with an epic booger battle, experience the slimy, gross play of Booger Balls for the first time by picking and flicking them at Booger Ball targets
•       Enjoy the interactive Thomas & Friends experience by Mattel
•       Create their own toy review videos and have chances to win Toys"R"Us gift cards
•       Test out the latest from NERF in the NERF arena
•       Test out the newest Razor rides, like Jetts, the new sparking Heel Wheels, and other awesome Razor rides like the Power Core E90, Crazy Cart and RipSurf
•       Purchase exclusive collectible toys
•       And every attendee will receive a gift bag with toys and fun goodies from event sponsors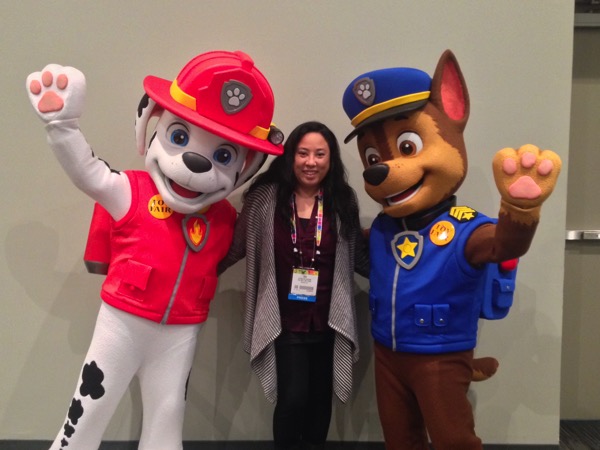 Play Fair's live performances and appearances include:
•       Meet and take photos with the Teenage Mutant Ninja Turtles, Shimmer and Shine, SpongeBob SquarePants, the Miraculous Ladybug and Cat Noir, Chase and Marshall from PAW Patrol, Dora, Saban's Power Rangers Dino Super Charge, Peppa Pig, PJ Masks, and more
•       The cast of Nickelodeon's hit show Game Shakers – Cree Cicchino (Babe), Madisyn Shipman (Kenzie), Thomas Kuc (Hudson), Benjamin Flores Jr. (Triple G), and Kel Mitchell (Double G) – will host a panel on Saturday to debut their new app, Nasty Goats
•       Jon Scieszka, best-selling author behind The Stinky Cheese Man and The True Story of the Three Little Pigs, will read from his Frank Einstein science book series
•       All-ages comic creators Art Baltazar, Franco Aureliani, Abby Denson, Dave Roman, Matt Loux, and Misako Rocks! will sketch and sign their books for fans
•       Meet Toys"R"Us mascot, Geoffrey the Giraffe, enjoy story time and participate in fun birthday-themed activities
•       Take in episodes of Ultimate Spider-Man: Web-Warriors, We Bare Bears, and Teen Titans Go! on a massive movie screen
•       Take photos with Shopkins mascot characters, including Strawberry Kiss and Lippy Lips, and color your favorite Shopkins characters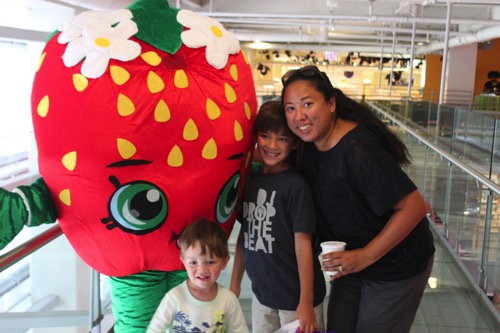 •       LEGO Master Builder Erik Varszegi presents insider tips on creating LEGO masterpieces 
•       The girls of Make it Pop will reveal their new fashion doll series on February 14. Join them on the Toys"R"Us stage at 11:30 a.m. for an exclusive interview, live performance and a chance to meet the cast
•       YouTube personalities including DisneyCarToys, Mommy and Gracie Show, and KittiesMama will meet with fans and host toy unboxings live on the Toys"R"Us stage
Buy Tickets
Tickets start at $30 and can be purchased at PlayFairNY.com/tickets Family packs with a small discount are available online as well. Morning sessions run from 9:30 a.m. to 1:30 p.m., and afternoon sessions are open from 3:00 p.m. to 7:00 p.m. 
Giveaway
And thanks to my friends at KidzVuz, I have a family four pack of tickets for Play Fair to giveaway! Make sure you visit my awesome friends at KidzVuz at booth #156 at Play Fair!
Enter below! Good luck! This giveaway will end on Friday night 2/12 so the winner can be notified.
Be sure to follow my coverage of Toy Fair from Saturday February 13 to Monday February 15! I'm @jenrab on Twitter, Periscope and Instagram. I'll have photo and vids up on the Next Kid Thing Facebook page, and I will snap some Snapchat photos too! I'm jen_rab on Snapchat