Some kids love the cardboard boxes their toys come in, more than the actual toys, but the My Green Dollhouse by Green Lullaby is a new—and quite literal—take on cardboard-turned-toys.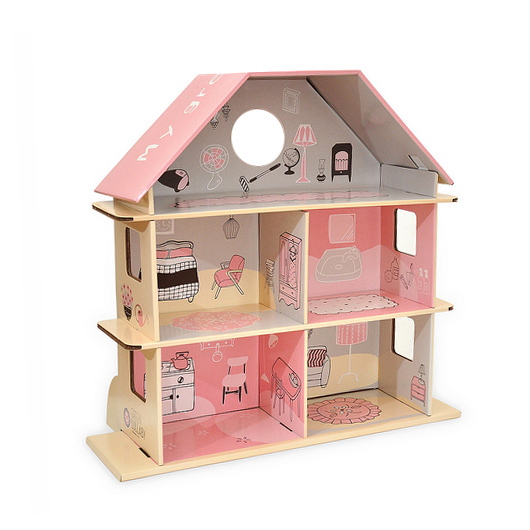 An alternative to the mammoth plastic version, this eco-friendly dollhouse that boasts pink and neutral hues, is constructed out of cardboard made from recycled materials.  Both recyclable and biodegradable, the My Green Dollhouse is easy to assemble and disassemble, complete with a carrying case.  Because all of Green Lullaby's products are made with super sturdy cardboard, similar to the kind of cardboard that's used for packing fresh produce, they resist moderate amounts of water. In addition to all paints, lacquers and adhesives being non-toxic, the dollhouse is treated with a non-toxic, non-hazardous fire retardant, making it a truly green toy.
For families like us, who don't have much space to spare, a collapseable and sustainable dollhouse like this is the best of both worlds!  The My Green Dollhouse is exclusively available at giggle.