The kids have been in school for a few months now, and I wanted to circle back on some gear that has been sustaining us thus far. My older son, like many kids, wears a uniform to school. I tell you, the uniform, in many aspects, is our saving grace.  As much as I love fashion and kid style, the daily routine of a school uniform streamlines our day.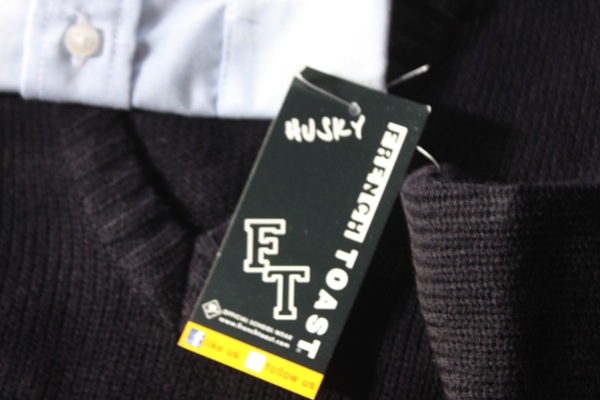 Prior to the beginning of the school year, I had the chance to get to know French Toast, a well known school uniform brand. I've bought French Toast branded uniform pieces in the past, so it was a thrill to get a closer look at other items that this company offers.
French Toast sent us some uniform pants, an oxford shirt and vest, a look that my son wears day-to-day at school. A few items were bigger than I anticipated, but the pieces that he fits have worked so well thus far. I appreciate that French Toast has such an expansive selection of school uniforms on their site.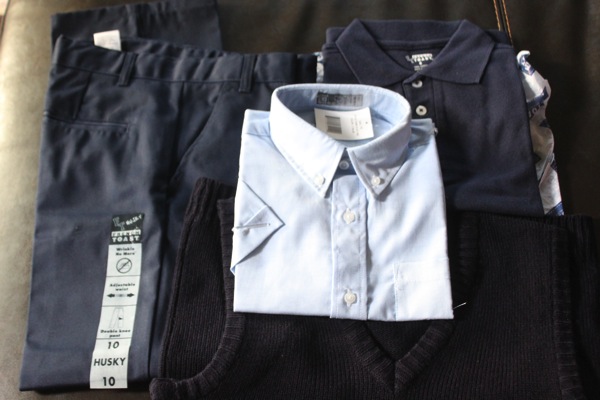 Here in New Jersey, I've found French Toast to be quite accessible at several discount retailers. French Toast also features personalization with select schools, and you're able to shop the site by entering your school code if it's available.
We weren't able to try the personalized feature, but did notice our school was listed in French Toast's database. At my son's school, they wear custom sweaters and a certain type of plaid to denote their school. It certainly helps when there's a more affordable option when choosing school uniforms.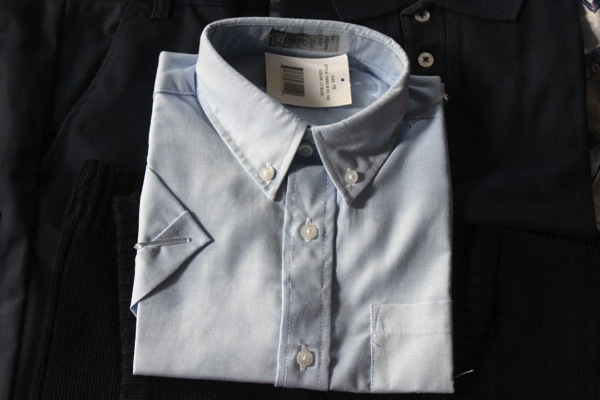 We found French Toast not only to be accessible and affordable, but also durable. Like many little boys, my guy always comes home with holes in his pant's knees. I can't even count how many pants he's destroyed from just being a rough and tumble little boy. It's great to know French Toast offers pants that are durable, especially with their reinforced knees! As for shirts, I appreciate the quality and how the shirts tend to grow with the kids.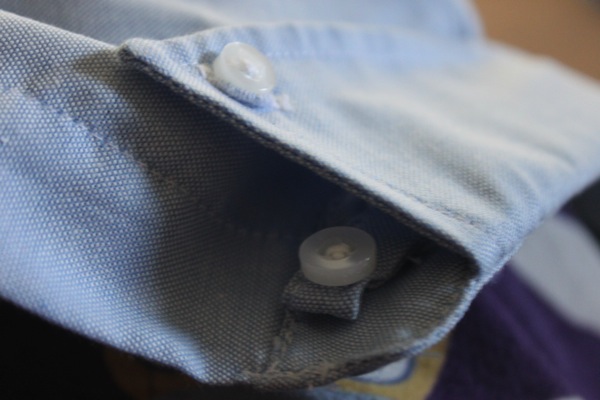 There are several features that help with the never ending growth spurts, but I especially love the expandable neckline. It's like this shirt has growing buttonholes. My older son has always been off the charts, in terms of size and growth, so a feature like the expandable neckline is helpful when it comes to extending the wear of clothes. Just like the adjustable waistline found in most boys' pants, this expandable waistline is a definitely a great reason to opt for French Toast uniforms.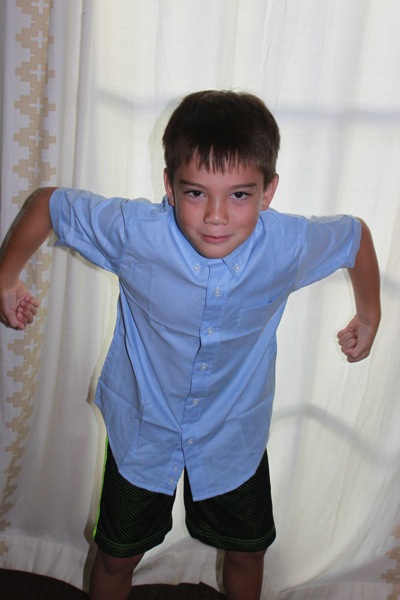 All in all, French Toast uniforms continue to serve their purpose for our daily routine. Affordability, accessibility and sustainability are great selling points for these uniform pieces. Two months into the school year, I'm proud to report that our uniform pieces have been holding up well, and I have no holey pants in sight.
To check out French Toast's line of uniforms for kids, make sure to head to their site.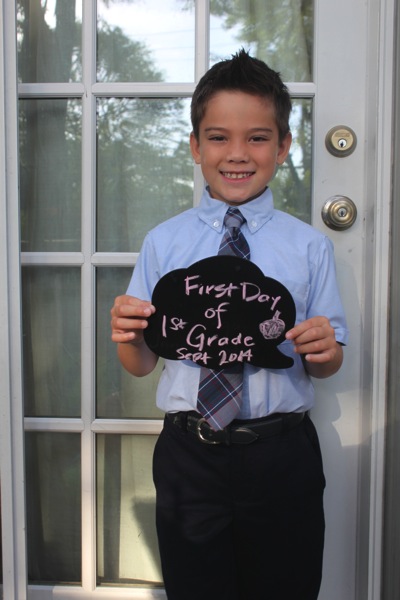 Full disclosure: samples were provided to facilitate this review. As always, opinions on NKT are my own.