P'kolino, best known for their modern and innovative children's furniture and toys, has added a Chalk Table to their product lineup. The Chalk Table, which has a cool pair of bench-style seats, features a reversible tabletop that hides a clever storage space underneath. Can this table be any more perfect for a budding Renoir or Matisse?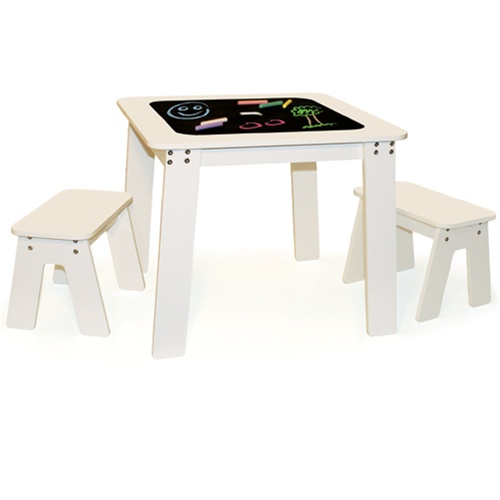 Always a fan of clean aesthetic and functional design, P'kolino's Chalk Table would complement any stylish preschooler's room—boy or girl. I've been a longtime admirer of P'kolino's Klick Desk and Little Reader, the Chalk Table is likely to find its way on to my shopping list, once we move to a bigger space. I've seen the great quality of a few P'kolino products in person, but I've yet to see this one, since it was just introduced. Once I have the chance to see the Chalk Table for myself, I'll be sure to report back.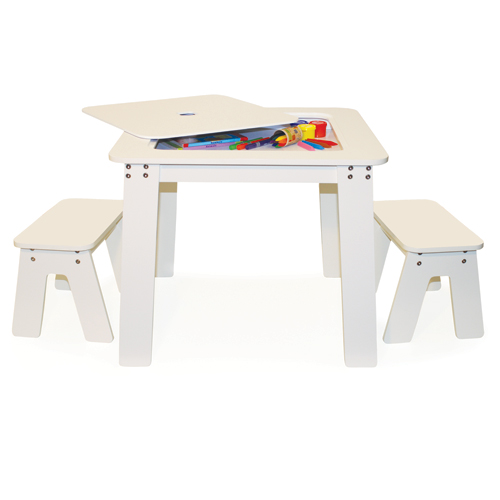 The $90 P'kolino Chalk Table is available for pre-order now and starts shipping on January 20th…and it looks like they're offering free shipping, too!