I can still remember those awesome days, sitting in a circle, indian-style at the library, listening to my grade school librarian read a silly story about Amelia Bedelia aloud during story time.  Or, how about those days when the latest Scholastic book club flyers went out?  I can still remember circling every awesome book on every page.  Or what about those awesome book fairs? Or how about collecting every single Babysitter's Club book and re-reading them five times over.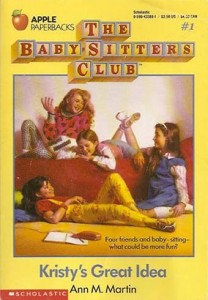 These days, I practically squeal with excitement when we head to Soho, because that usually means a gratuitous trip to the Scholastic store—a trip that I wholeheartedly enjoy as a lifelong book lover grooming the next generation of book nerds. My boy embraces his Clifford classics.  And hello, a specific Pirate potty training book made life a little easier during these trying months.
Perhaps you have similar memories, or maybe more current ones of how Scholastic has impacted your life?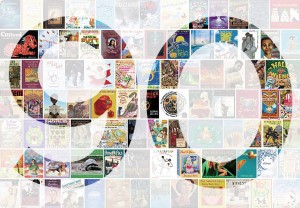 Today, Scholastic celebrates quite a monumental anniversary.  Ninety years ago, Robbie Robinson created the first issue of a magazine called The Western Pennsylvania Scholastic. Today, Scholastic is now the world's largest publisher and distributor of children's books.
Based on the awesome microsite to celebrate this anniversary, Scholastic has had a fabulous 90 years thus far!
If you're in the NYC area today, be on the lookout for the many ways Scholastic is celebrating their special day.  They'll be in Times Square, Central Park, outside the American Museum of Natural History, at the Liberty/Ellis Island Ferry Terminal, and  outside Scholastic HQ at 557 Broadway and will even be ringing the closing NASDAQ bell.  A busy day celebrating in NYC will be capped off with the Empire State building glowing a bright red as a nod to Scholastic's amazing 90 years.
To emphasize their impact on the importance in reading for kids of all ages, Scholastic also announced their latest global campaign, Read Every Day/ Lead a Better Life.  It's so fitting, isn't it?  Check it out and be sure to fill out the Reading Bill of Rights to take part.
Congrats, and here's to 90 more years of awesomeness, Scholastic!