Well, the day has finally arrived!  After years of preparation and months of anticipation, Toy Story 3 officially hits the big screen today.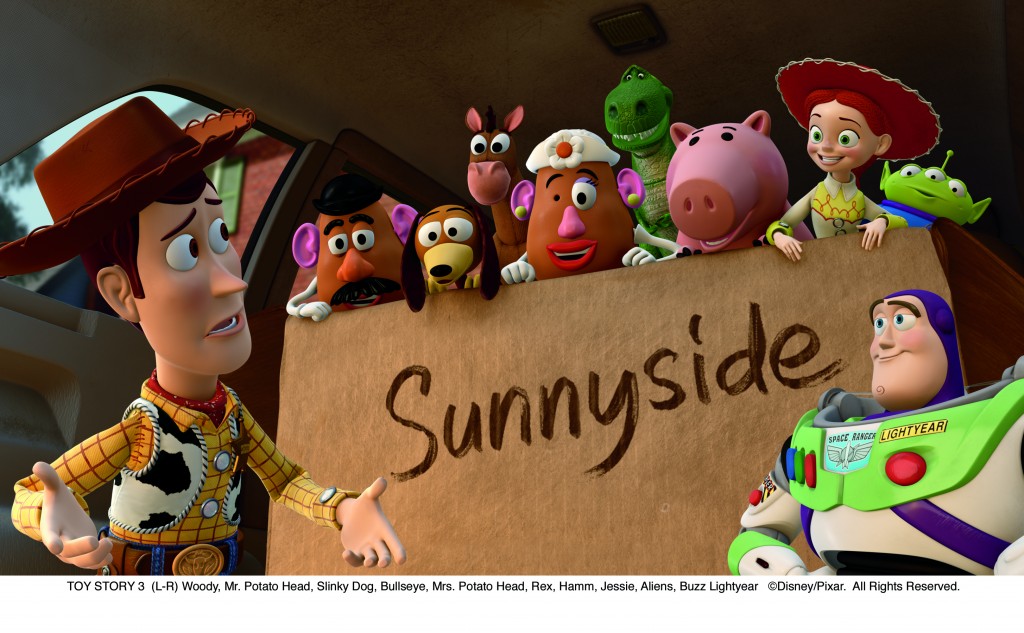 As Andy heads to college, Buzz, Woody and the gang find themselves in a precarious predicament after mom mixes up the trash and the "keep" pile.  The toys find themselves at a daycare where they befriend new pals in an eclectic lineup of other toys from the daycare.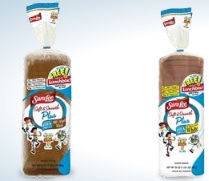 The third film in the wildly popular Toy Story series, TS3, like the earlier installments, is expected to break the bank, and be one of the biggest tickets of the summer.  The original Toy Story earned $191 million with its original release and $363 million worldwide.  As evidenced by the plethora of licenses for towels, shoes, cereal bowls, Pull Up diapers, bread and more, TS3 is quite the hot commodity in children's gear.  And I'll be the first to admit that our toy box has been filling up with our own respective gear in anticipation of the film!
Why is this flick so popular?  Well, for many reasons.  In part, what started 15 years ago as a collaboration between Disney and Pixar, has turned into a fleeting success.  Since their initial partnership, the studio has gone on to develop a laundry list of computer animated classics, with the original Toy Story as its springboard.  The story, cast of characters, exceptional graphics and more have kept audiences engaged for well over a decade.  Now, the original audience's kids, nieces, nephews and perhaps grandkids, are just as excited for the toys' shenanigans as we were 15 years ago.
Fifteen years ago, I was still in school.  [Let's just leave it at that ;)]  Today, I'm planning to take my 2 year old who has been harping on Buzz and 'Wooly' for months now!  It's incredible to think how much has changed for me between now and then; but what's even more incredible is how these characters are still touching lives, even after all these years!
After all of the movie's clever marketing, the film's early reviews are looking quite bright!  I can't wait to share my thoughts, and maybe even a some of our favorite kid gear to boot.  For now, take a look at this pretty cool behind the scenes clip with interviews from some of the voices.  If you go to see Toy Story, be sure to tell me what you thought!
Check it!
Speaking of how much things have changed in 15 years, did you know Disney Pixar has a Facebook app where you can buy Toy Story 3 tickets via Facebook? You FB-obsessed people (like me) don't even have to leave the site to secure your own movie tickets!  Just head to Disney Together to get the app and click, click and you're done!