With Mother's Day just days away, it's always hard for me to pinpoint exactly what I want. Truth be told, I want time. Time to myself, time to nap, time to relax. But accessories to help with time? Yeah, those are certainly welcomed too. When it comes to stylish watches and Mom's Time Out, Armitron has us covered.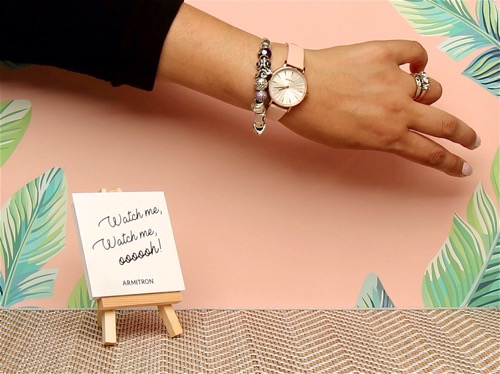 A few weeks ago, my friends Audrey + Vera gathered a number of NYC influencers to celebrate Mom's Time Out with Armitron. Armitron, the beloved watch brand, hosted us at their showroom to share their many stylish watches and time pieces. These stylish and cost effective time pieces are both functional and perfect accessories to accent casual to formal outfits.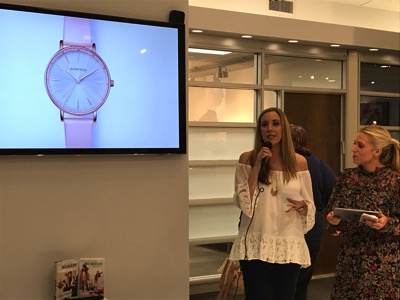 Just some of the many watches showcased featured the on-trend rose gold style, mirrored faces, as well as sparkly accents.  Here are just some of the watch trends that Audrey + Vera shared with us at the Mom's Time Out Event:
Spring 2017 Watch Trends:
Blush/Rose Gold: Perfect for spring, this color has been all over the runways for this season. With rose-gold hardware and blush-colored straps, these watches are easy to pair with any spring outfit.
Mesh Straps: Metal, mesh straps are growing in popularity in men's and women's watches in gold, silver, rose-gold and even black.
Luggage-Colored Leather Strap Watches: Easy to dress down, leather strap watches are comfortable and easy to pair with casual attire or spring dresses.
Gold Hardware with Silver Watch Hands/Numbers: More and more watch designers are mixing metals, with gold-framed faces and silver hands and markers. This two-toned look pairs seamlessly with all types of accessories.
Simple, Large Faces: The boyfriend look has been in with clothing for a while, and now larger, simpler watch faces are becoming popular for women's styles, too.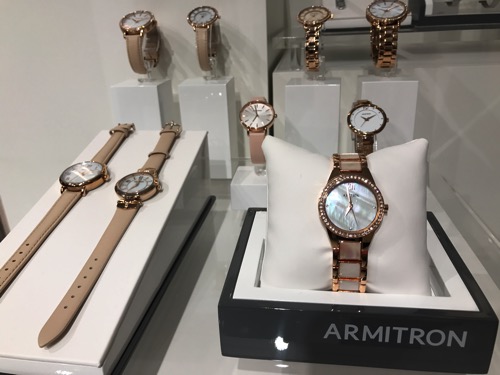 As someone who's always on the go, I also loved checking out Armitron's sports watches. So perfect for the beach and working out, which I need more of in my life.
In addition to the delicious spread of food, cocktails and great conversation with friends, fellow mom, actress and author, Jenna Von Oy from Blossom fame, spoke to us about her adventures in parenting. It was so fun to hear Von Oy tell us about her experience as a parent and her thoughts on her own style! I saw her on the Today Show that day, and was enamored by her eloquence. I love how she's so well spoken and basically the opposite of her character from Blossom. So fun!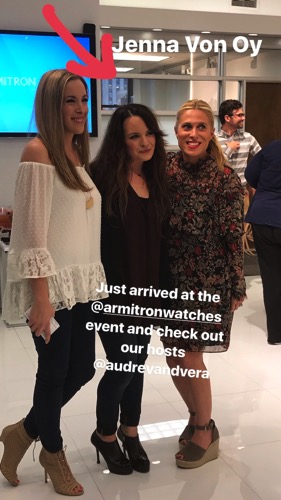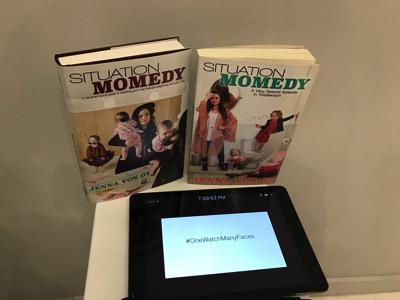 Accessories, admittedly are such an afterthought for me. So, I absolutely appreciate brands who emphasize moms taking a minute for themselves. I loved the Jamberry mini-manicures, watch selfies and getting to closer look at all the stylish options from Armitron. Thank you to Audrey + Vera and Armitron for such a fun Mom's Time Out!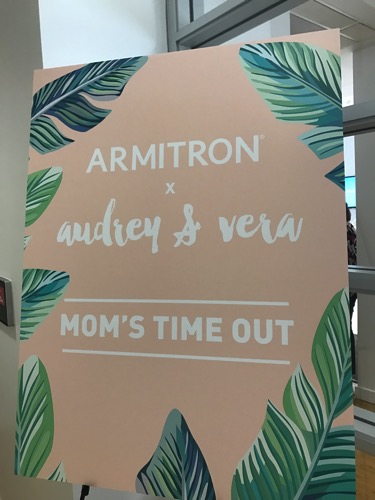 Full disclosure: I received an Armitron watch as a gift. As always, opinions on NKT are my own.