Disney's latest live action film, Beauty and the Beast, is debuting today with much Disney fanfare. Cue #BeourGuest and sparkly costumes!When the teaser started to show online and on tv, generations were captivated, including the generation that grew up watching the iconic animated version. Today, those kids who watched Belle and Beast's animated tale are now parents, and of course, the new film's appeal is reaching a new generation in an epic way.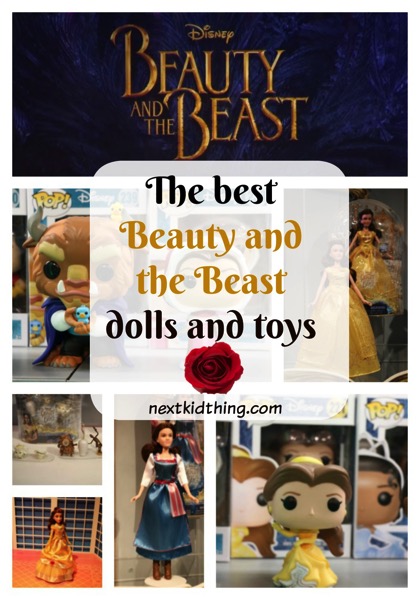 In celebration of the film's release, we're sharing some of our favorite toys and trinkets that we spotted at the 2017 Toy Fair here in NYC. The various companies that have the Disney license created magical toys to dazzle kids and engage in cool new ways.
Enchanting Melodies Belle Doll
Dressed in her gold ball gown, the Belle doll sings the "Something There" song from Disney's live-action movie Beauty and the Beast. With one press of Belle's stomach, she will sing of her budding love for the Beast in this classic song. Requires three A76 batteries, included. ($29.99/Available: Spring 2017)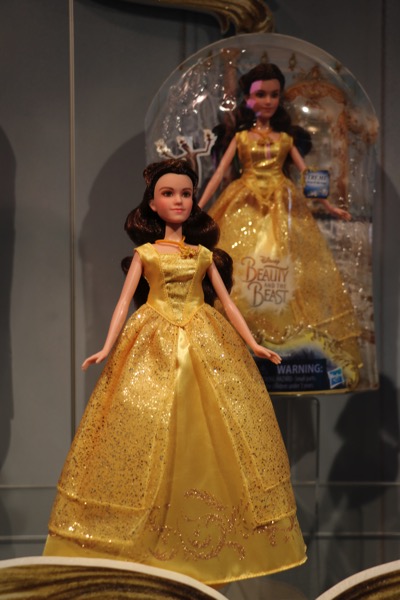 Dance and Code Belle
Dance and Code Belle was one of my absolute favorite toys at Toy Fair, and perhaps my most favorite coding doll. This unique and gorgeous doll is inspired by Belle's brains and graceful dancing. With an app, kids can code Belle's dances and movements. I thought this was such a unique way to incorporate the tenets of STEAM and introducing coding.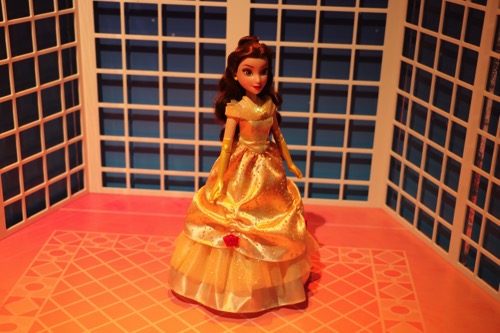 Check out a video of Belle in action, as well as the other Beauty and the Beast dolls from Hasbro's Toy Fair Showroom
Disney Beauty and the Beast Grand Romance
The deluxe duo 2-Pack includes a Belle doll dressed in a removable dress inspired by her yellow ball gown, Beast figure in his ballroom attire featuring a furry textured body, and fashion accessories. ($49.99) Available Spring 2017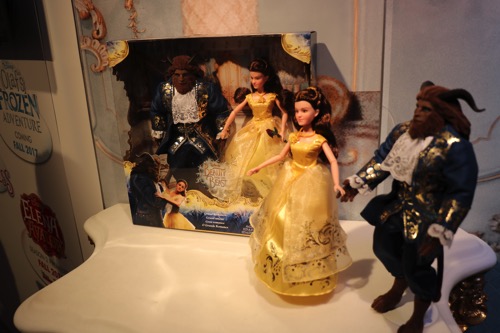 Castle Friends Collection Small Doll Set
 Once the human servants of the enchanted castle, the Disney Beauty and the Beast Castle Friends Collection Small Doll Set features five loyal friends to The Beast. The  set features some of the characters from the live-action movie including Lumiere, Cogsworth, Chip, Mrs. Potts and Plumette. ($14.99) Available Spring 2017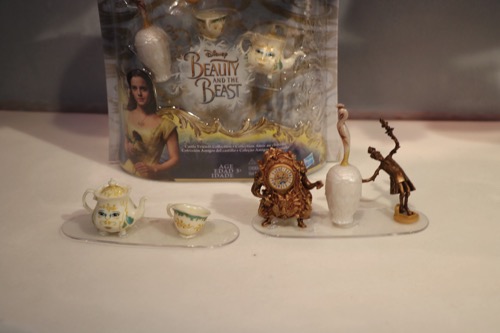 Beauty and the Beast Village Belle Doll
 The Village Belle doll wears the iconic blue dress inspired by the village scene in Disney's live-action movie Beauty and the Beast. Kids, collectors, and fans of the timeless classic will love reliving their favorite moments and imagining their own stories. Includes Belle doll, outfit, and a pair of removable shoes inspired by her outfit in Disney's live-action movie, Beauty and the Beast. ($14.99/available Spring 2017)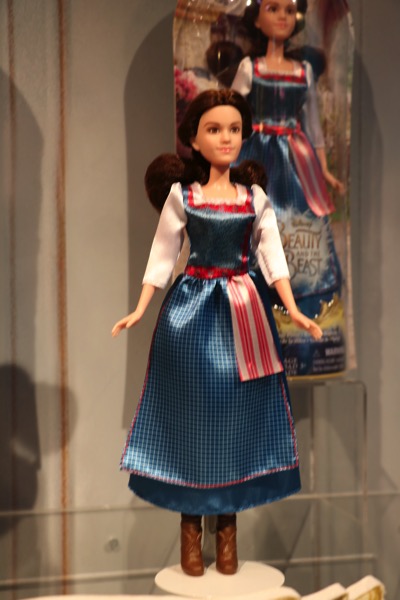 Funko Disney's Belle, Beast and Gaston
Funko creates an expansive line of licensed vinyl figures, including many beloved Disney characters such as Belle and the Beast. I loved checking out the multiple iterations of these characters from their Pop! line of vinyl figures. With their over exaggerated animated features, these lovable collectibles are ideal for fans and kids alike. Now if only they had a LeFou character!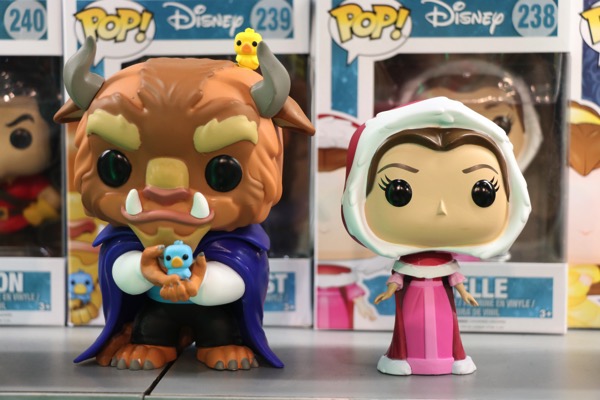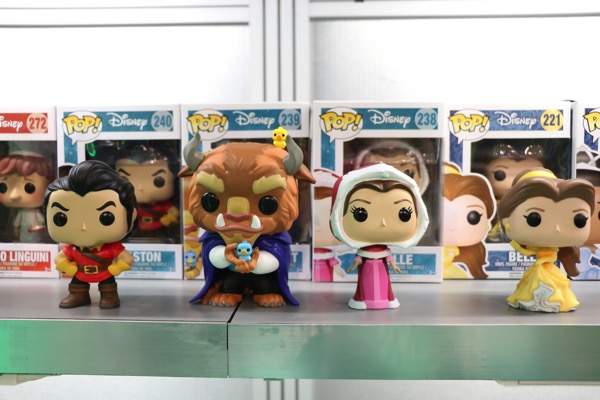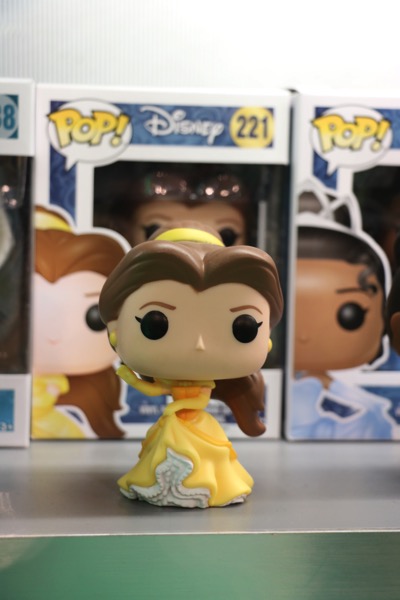 Have you seen Beauty and the Beast yet? If so, what did you love about it? More importantly, which toys are on yours and your kids' wishlist?