Even though I'm in the "Valentine's Day is everyday" camp,  I can't help but share some favorite goodies that celebrate all things heart-y.  While chocolates and candy are yummy treats, I can think of so many other ways to spread the love.
Books, even in the era of iPads, will always remain one of my favorite gift-giving ideas. With a love for robots, gear and gadgets, I think this book is a fun gift idea for our fellow robot fans.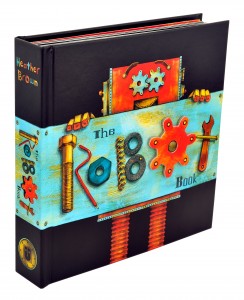 The Robot Book by Heather Brown, a thoughtful and multi-faceted book about a robot, gets into the nuts and bolts of what matters most.  From page to page, the interactive book features working and moving gears, cogs, nuts, and bolts throughout the creative illustrations, leading to what makes robots tick.
All of the interactive components of the book, paired with a straightforward storyline, make The Robot Book a fun read for babies to big kids and robot enthusiasts alike.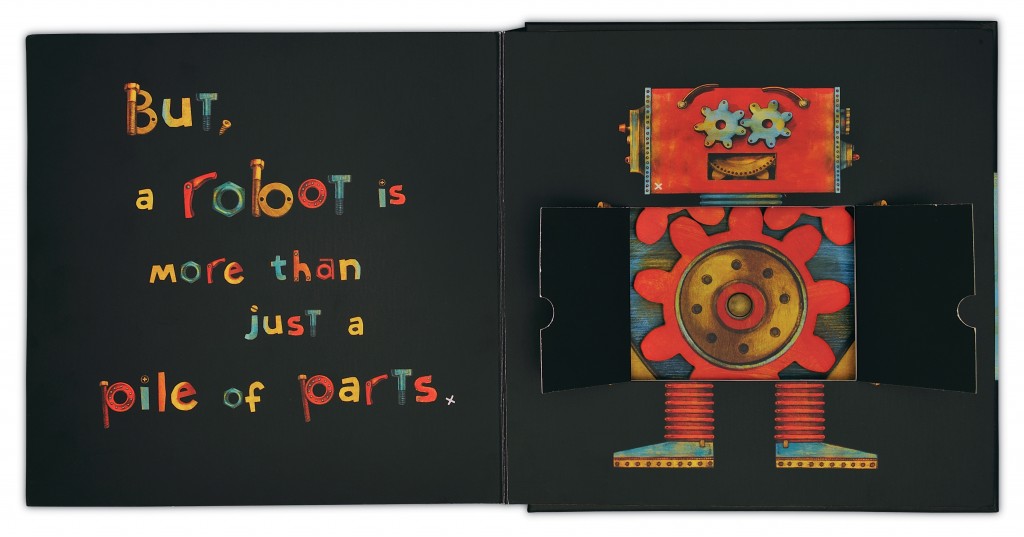 Because of the kid's love for robots, The Robot Book always finds its way into our bedtime storytime list.  We love turning the knobs and talking about how each part works together, which usually leads to more silly stories and laughs.  It's a story that engages imagination, thoughtfulness and conveys a message that everyone should take to heart.
Check out the cool trailer after the jump.
Read More