Every time it happened, I can remember the way my heart raced out of my body. Instead of panic though, mother's instinct overpowered the fear, and somehow, I remained calm every single time. 
Three years ago was no different; Josh was sitting in his Svan high chair in the kitchen with his Developmental Therapist when he had his last major seizure. Mid-session as they played, he lost control of his own body and a seizure writhed and zapped him, for what seemed like an eternity. I remember doing something they tell you not to do: I carried my two year old to the couch and hugged him until the seizure ended. Josh's seizures were never longer than 3 or 4 minutes, but they were long enough.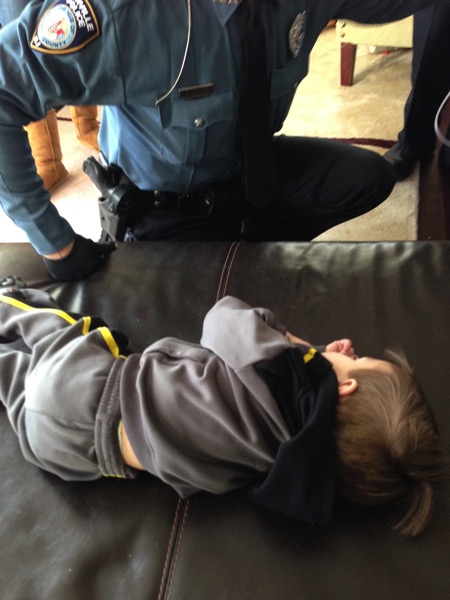 Although I knew what they'd say, this time around, I called the paramedics to be safe. They arrived at the postictal state, the part where Josh is physically drained by the events. He sleeps for a good hour and is out of sorts for several hours beyond that.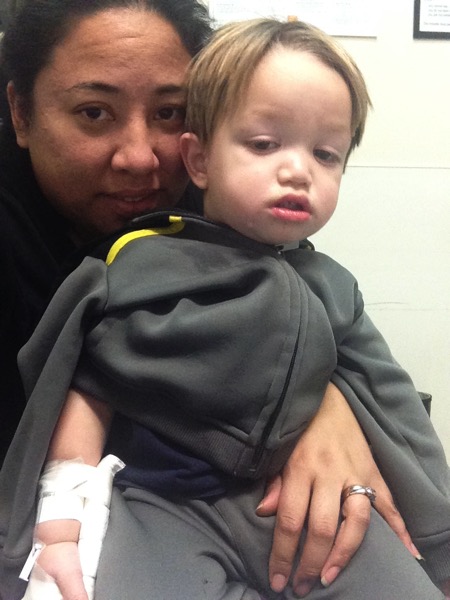 When these episodes happen, it's hard to forget the emotions and details of the day. That day he wore a gray Puma sweatsuit that my brother and sister-in-law gave him for Christmas. I remember scooping him up after the first responders and paramedics examined him and hugged him some more. I declined the ambulance since he wasn't in danger anymore, and sadly, because I remembered how much it would cost. This is a reality of habitual hospitalization and the state of insurance/medical care.
Josh ended up being admitted to the hospital that day so that the doctors could examine his levels and detect any other seizure activity. Since it was right before a snow storm, we knew things would get tricky and unbelievably complicated. For the first time, Josh and I were separated from Jack and Jeff for two days as we stayed in the hospital during the snow storm.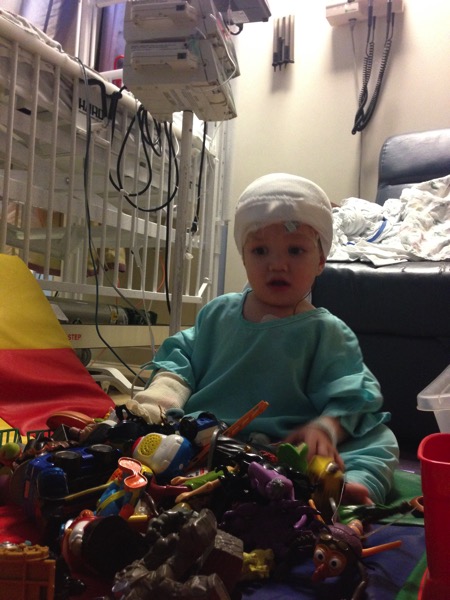 Thankfully, Josh remained stable and was well cared for while we were in the pediatric wing. I'll always remember the nurses who were exhausted, but remained incredibly patient with my boy. I'd always ask if they got in to work ok, and if their families were faring ok in the storm. When you have a chronically ill kid, your respect for those who work in the medical field magnifies.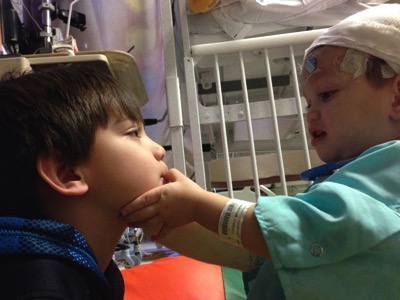 ——-
In these past three years, thankfully, medicine and close monitoring has permitted my boy to flourish developmentally. I've put life on hold at times to be present physically to be a taxi to therapy two times a week, be present for mid-day school pick up and specialists' appointments multiple times a year.
Josh has grown leaps and bounds, with the help of his educators and therapists. His vocabulary continues to grow as big as his personality and as vibrant as his imagination. He's so social and makes friends wherever he goes. Language is definitely difficult for him to interact with his peers at times, but he tries so hard. Big bro is always his biggest champion and helps whenever he's around.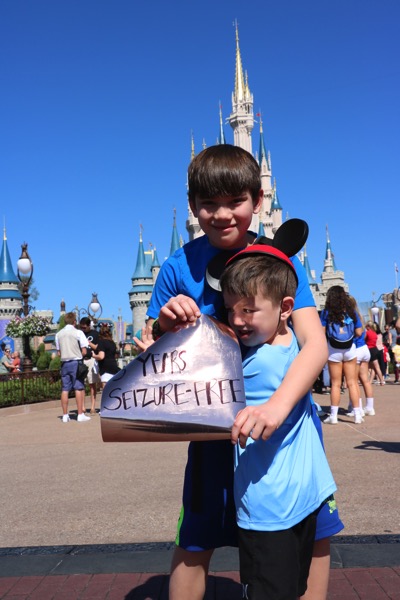 In the fall, he's about to embark on a new adventure in Kindergarten. He'll most likely remain in the special education program for now, but with the (possible?) changes in education, I have fears or the unknown.
Nevertheless, I'm so proud of this hardworking boy who goes to school year-round and endures 8-10 various therapies a week in school and privately.
——
When we reunited at the hospital after several days apart, Jack and Jeff gifted Josh a giant Mickey Mouse balloon that they found in the hospital gift shop. Like for so many, Disney and Mickey have always been our happy place. After what our guy has had to endure at such a young age, we always promised a Disney Cruise, or a trip to see Mickey Mouse once he was stable. Disney is our escape from reality and a reason to reunite when life gets full of distractions and complications.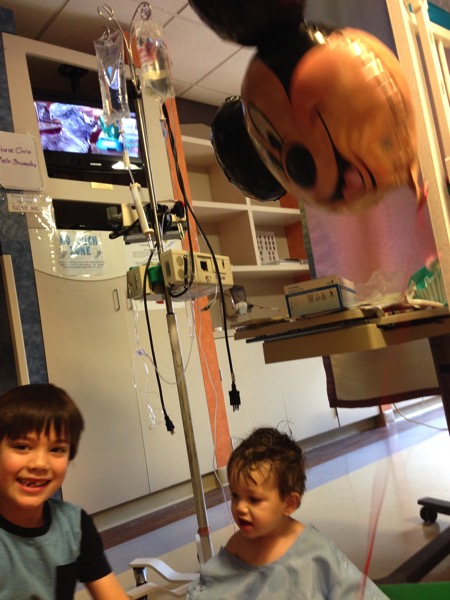 I may have been invited to the Disney Social Media Moms Celebration, but our family was celebrating so much more. On this past trip to Disney World and Disney Cruise, we celebrated Josh being seizure-free for THREE YEARS!! This is huge because we get to discuss weaning him off of meds again! Go Josh, go!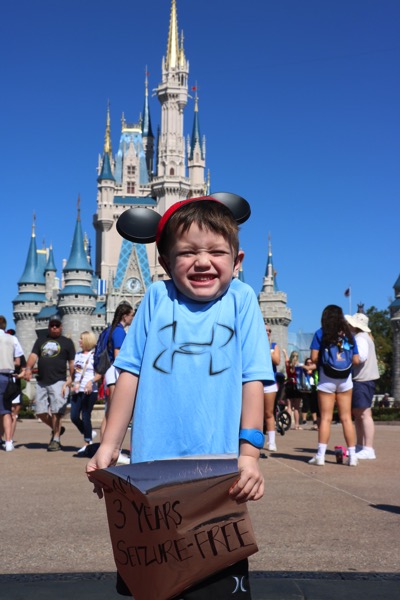 Whether it's with a giant balloon or a chance set sail with Mickey, I'm grateful we have something to celebrate. Thank goodness for three years.