Happy Read Across America Day and Dr. Suess Day! Today marks what would have been Dr. Suess' 112th birthday.
In honor of his birthday, many families, schools and libraries across the nation are celebrating by reading, and doing lots of it. In fact, in a few, I'm off to the kids' school to read to the kids' class.
There's so many wonderful ways to engage with kids to help them develop a love for reading, books and literature. Here are just a few helpful tips that have help me and my guys along the way.
1. Let them see you read
Kids model behavior, whether it's good or bad. If they see you reading, even if it's a few minutes a day, this model behavior will undoubtedly provide a foundation for a love of reading. Because I have a print background, I still love magazines and newspapers. Admittedly, I don't read the physical paper as much as I'd like, but I read the New York Times daily and various magazines. We've become a society that thrives on fragmented, viral news. Why not help the kids embrace a well-crafted story in kids' magazine of their choice. J's learning the basics of writing and we're big on pointing out descriptive words in feature stories. Ranger Rick and Sports Illustrated for Kids are popular picks for my guys.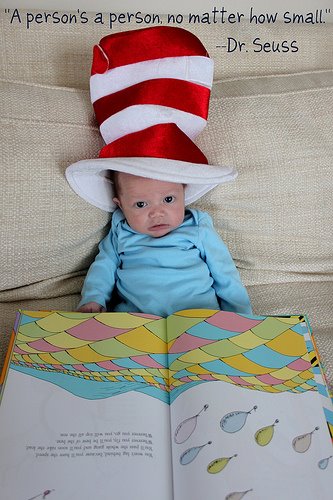 2. Read together
I know a lot of families who love reading together. After a long day of school and work, it's often the only way that some kids get to bond with parents on weekdays, before starting the cycle again. Our board books are tattered from all the love they've received, but man, are those always the best books! If your kids are older, pick a few chapter series that get them excited and take turns reading aloud every night. The Magic Tree House series is my older guy's favorite series right now. Next up is the Harry Potter series!
3. Enjoy the Library
One of our absolute favorite weekly dates is our trip to the library. I feel as though we're on a first name basis with librarians these days, not just because of our hyperlocal site, but also because the library is our happy place.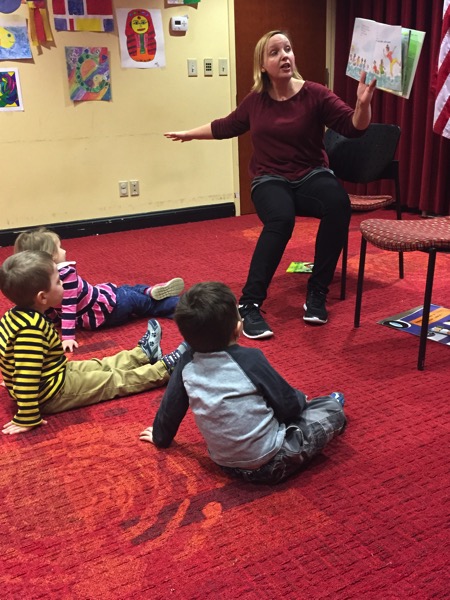 With Little's significant speech delay, he's in therapy 5 days a week. He gets to play a lot at school, but there's still so much structure in his rigorous special ed preschool schedule. Weekly story time at the library is a way for us to engage with other young readers. Our librarians are so enthusiastic and encourage imagination with their varied stories and fun crafts.
4. There's an app for that!
If you know me, then you must know that I love technology and the way it helps make our lives as parents easier. While I will always choose a physical book or magazine first, apps for reading are an excellent way to encourage reading. With intuitive reading apps such as ABC Mouse, Speakaboos and MeeGenius, my preschooler is able to enjoy books at his pace, and in a fun kid-friendly format. For my 8 year old, we've been using the Kids' Kindle Fire and enjoying books on the Amazon platform. With the Kindle Fire, it's helpful when my son needs to look up words or wants to search for a new title. His classroom uses an app called Raz-Kids, which is an interesting app that tracks activity and encourages comprehension and reading aloud.
However you choose to read with your kids, make it fun!