Take note Wii fans: the new Wii MotionPlus is set to hit shelves on June 8th.  The Wii MotionPlus, which was unveiled last year, is said to take select Wii games to the next level.  The MotionPlus, which costs $19.99, can tracks players' movements with even more detail—precise motions are replicated on screen with the slightest turn of the wrist.  Check out the press conference to see it all in action.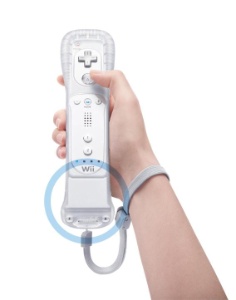 Nintendo said this add-on will be available well before the July 26 launch of the Sports Resort game. The Sports Resort game is a beach-themed follow-up to the Wii Sports game, which comes packed with the console. Each Wii Sports Resort game will be bundled with a single Wii MotionPlus accessory.
The Sports Resort game will introduce a new set of summery activities, like cruising on a water scooter, dueling with swords and throwing a Frisbee.  The Wii Sports Resort and Wii MotionPlus will be sold together for $49.99.
If it's possible, dueling with fake swords just got a little cooler.