In case you haven't heard all the hubbub (pun intended), The Hub, a new kid's channel debuted on 10/10/10.  If you're a longtime NKT reader, you may remember that I posted last year about the then-yet-to-be-named Hub, which is a collaborative effort between Hasbro and The Discovery Communications.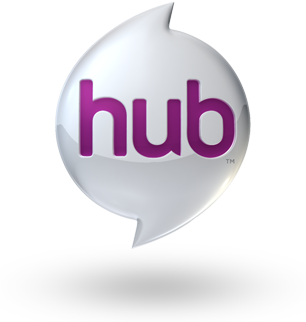 So far, from what I've seen, reviews of the this new channel have been positive, especially with the emphasis on co-viewing.  Although the shows are a collection of familiar brands that our kids love, there are also a few shows that may make you nostalgic for your own childhood.  I'm talking about Fraggle Rock!  It's so awesome to see them back on tv again, even if they are reruns.  I'm digging The Hub's programming choices and appreciate their tactics for integrating family viewership.
If there's a show, as you know, toys will follow.  Manhattan Toys is helping reignite the Fraggle Rock love with their line of plush toys and puppets.  While at the Time to Play Holiday Showcase, I literally stopped in my tracks when I spotted Red on the Jim Henson Company's table.
Manhattan Toys has a line of Fraggle Rock plush and puppets, ranging from Red to Wembley to Traveling Matt.  No word yet if the Garbage Heap will make an appearance.
Like a lovesick school girl, I think I rambled on way too long to the Jim Henson Company's publicist about my love for Fraggle Rock.  Here's to hoping my kid loves these sing-songy creatures as much as I do.  Manhattan Toys' Fraggle Rock plush can be found on their site, as well as at The Fraggle Rock Store.