In more movie news, maybe you've heard about another Disney flick that's slated to hit screens in just a few weeks?  Y'know, the one that's touting hair-raising adventures and quite literally, a lot of hair?  As in, 70 feet of golden hair.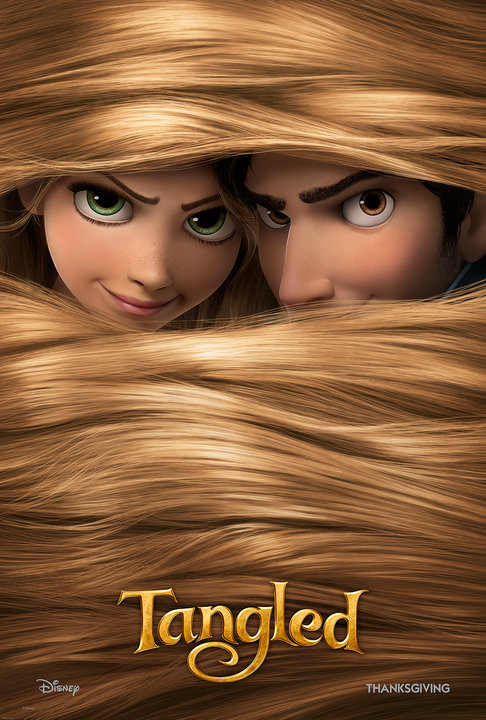 Tangled, which is poised to be another Disney classic, is set to be released on November 24th, over the Thanksgiving holiday weekend.  Tangled follows the misadventures of Rapunzel, voiced by the dynamic Mandy Moore, and her "prince charming," or rather, her unsuspecting hostage, Flynn Ryder, who is voiced by Zachary Levi, the handsome geek of NBC's Chuck (one of my favorite shows.)
As an all-around Disney fan, I can't wait to check Tangled out!  I'm looking forward to seeing the modern-day interpretation of Rapunzel, as I'm sure many of you guys are too!  I will be hitting a screening of the movie next week, so be on the look out for my thoughts and reviews, and maybe a surprise, too.
Speaking of which, Disney is spreading the Tangled excitement with a giveaway!