In theaters March 25, Toula and the whole family are back together for My Big Fat Greek Wedding 2. Fourteen years after the success of My Big Fat Greek Wedding, Nia Vardalos has written a sequel that will have the entire family cracking up and embracing their own crazy relatives.
Set 10 years after Toula and Ian Miller married in the first movie, My Big Fat Greek Wedding 2 gathers the star-studded ensemble cast to swig Uzo, devour Baklava, laugh with the Portokalos family, redefine relationships and, of course, to celebrate a big fat Greek wedding. 
Academy Award nominee Nia Vardalos took inspiration from her own life when writing My Big Fat Greek Wedding 2. Following her journey to become a mother after adopting her daughter within the American foster system, Vardalos documented her story in her book, "Instant Mom." While promoting her New York Times bestseller, Vardalos spotted a mother, similar in age to herself, in line. The woman was part of the sandwich generation, in which she was busy parenting her kids while helping her aging parents. From there, Vardalos imagined what the Portokalos and Millers' family life was like 10 years later. She wrote the script of My Big Fat Greek Wedding and gathered the original cast for another soiree.
In honor of this absolutely hysterical film, I was invited by Universal to take part in an absolutely wonderful press conference with several cast members. We heard from Elena Kampouris who plays Paris Miller. We listened to Joey Fatone who played Angelo and Andrea Martin who plays Aunt Voula. And we also had the pleasure of interviewing Nia Vardalos, John Corbett and director Kirk Jones.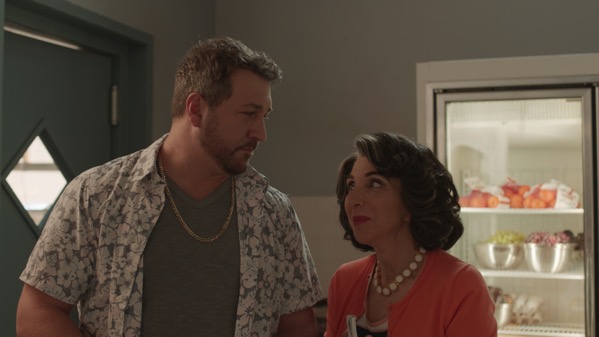 I was enchanted by Elena Kampouris' interview. She was poised and well-spoken—pretty much the opposite of the dark and dreary teenager she portrayed. I was able to ask Elena about Paris' storyline and this is what she had to say:
NKT: So the message about strong women is such an important part of Paris' storyline.  Do you have any advice or insight on how other teen girls can harness girl power for good? 
Ms. Elena Kampouris: Absolutely, yes.  Well, what I love that Nia did with this movie is, a lot of people have asked, oh, are they going to do a third movie?  Are you going to get married?  And I don't think that would be the case, and I know that Nia's not all about that.  Because in the film, she makes a point, if you're a teen girl and you get to a certain age and you're expected to get married, you don't have to.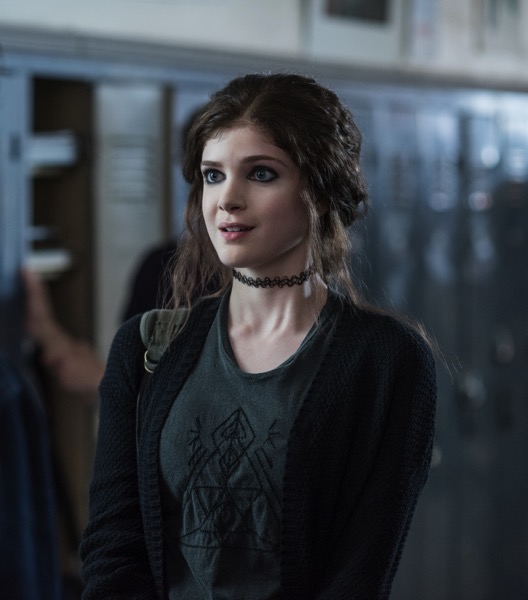 You can do what you feel is right for you, what your path and your heart is telling you is right.  So I like that Nia makes that point.  And for myself, I aspire to be a weapon of love and mass creation.  To inspire positivity and empowerment.  Not just with women, but with everybody.  I think we should all feel equal and I think that Nia has infused that into the movie a little bit, especially with Paris' character, and I love that. 
I loved listening to Nia Vardalos impart her creativity, as well as understanding Kirk Jones' creativity and indulging in John Corbett's charm. (Could they be any more gracious with our questions and photos?)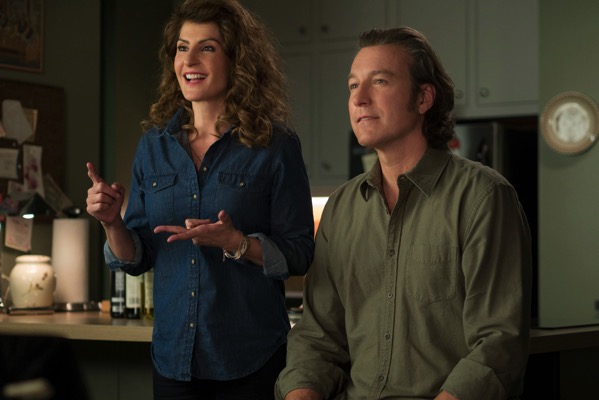 In My Big Fat Greek Wedding 2, Toula and Ian struggle with the status quo that had become their life. So busy parenting, like many couples, Toula and Ian forgot how to be in a relationship with each other. Their angsty teenage daughter, Paris, played by the eloquent Elena Kampouris, has college ambitions that would leave her mom seeking for solace. Never a family without drama, Toula always found herself responsible for her aging parents and dealing with her needy cousins and friends.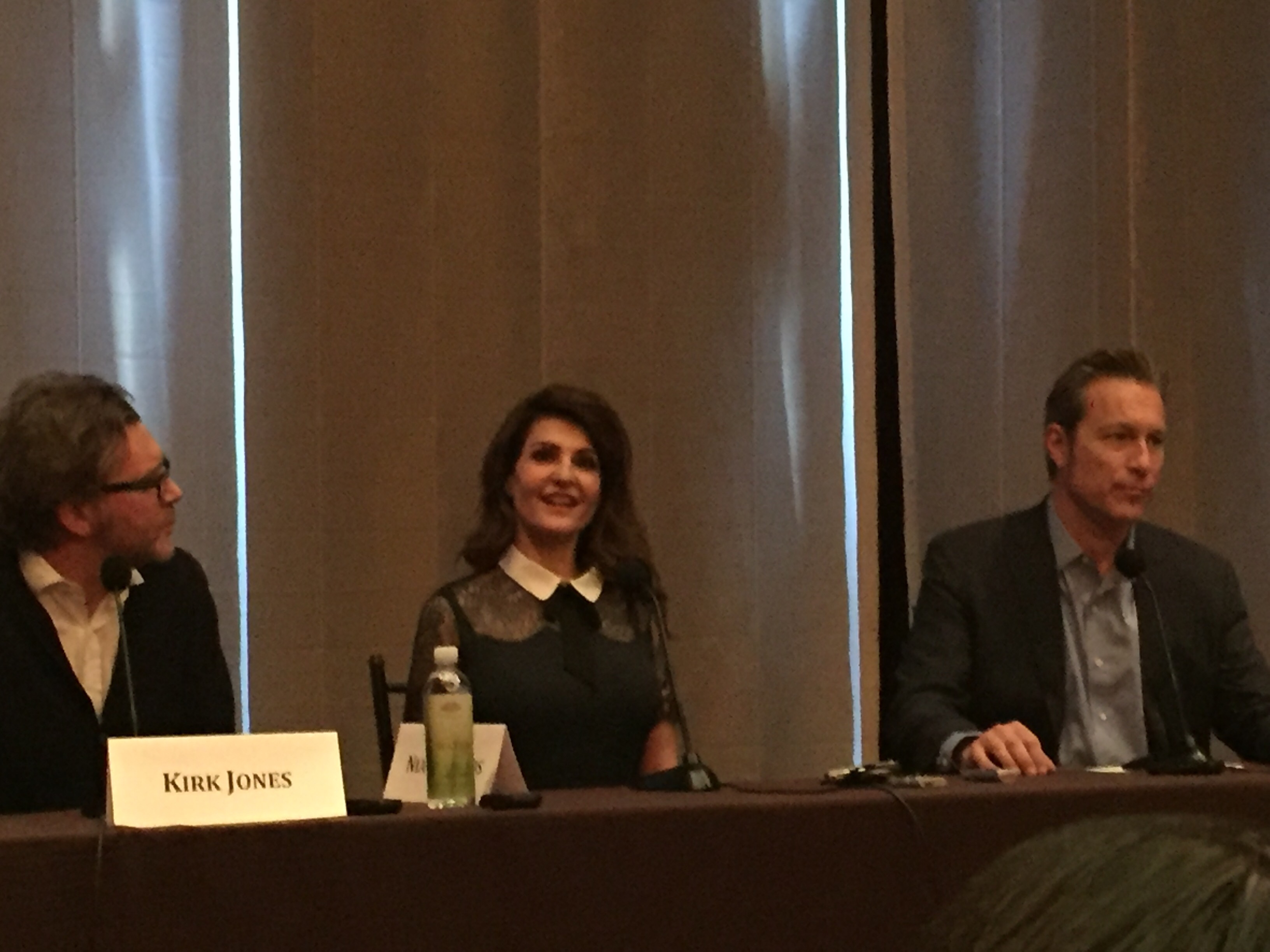 The highlight and my major takeaway from the press conference was the question I asked Nia, John and Kirk about balance. I appreciated their insight and it certainly give you a look at one of the main themes of My Big Fat Greek Wedding 2.
NKT: Nia, the beauty of your writing is that it resonates with from the young to the old.  Everyone has a family member in the cast.  But my question is for anyone.  How do you think people can balance everything?  We see the messaging in the story, but can we have it all?  Can we balance our parenting without letting our relationships set to the side? 
Ms. Nia Vardalos: Let's all answer that, if you don't mind.  I believe that that balance is a quest.  And I think that we need the yin and the yang and the only way to know that you're off balance is to lose it a little bit.  So I'm actually happy for those dark places in my life, because I find the light–I appreciate the light so much more. 
Mr. Kirk Jones: I think it's increasingly difficult to find a balance in life.  And you would think that as a species, if we were so smart and we were so advanced, then where we should be at the moment in our history of evolution is that we should working about three days a week and we should be spending real quality time, four days a week, with our families and hobbies and just kind of improving ourselves.  But that isn't the case.  
I don't know about anyone here, but more and more with email and technology and computers.  It's like 24/7 we're all going.  And I seriously think there's going to be a backlash.  I think we will look at this period in our history and in maybe 10 years or so, I think, especially a lot of young people will say, "Do you know what?  We just need to get out and live our lives a little bit, instead of being slaves to trying to organize everything and control everything."  But it's difficult.  It's really difficult to keep a balance. 
Mr. John Corbett: And when I was, I guess I was about 18, I decided to never get married or have children, so I think I have the best life up here. 
Ms. Nia Vardalos: But John's so smart, too.  John went off social media just to get off it, and I just thought that was so smart.  This is the thing that just, it breaks my heart.  I walk into a coffee store and everyone's got their heads down looking at a screen.  And I know I sound old school, but we are the sum total of our relationships, and we're missing out on so much with our heads down.  Not that I don't love twitter.  I do.  But I limit my time.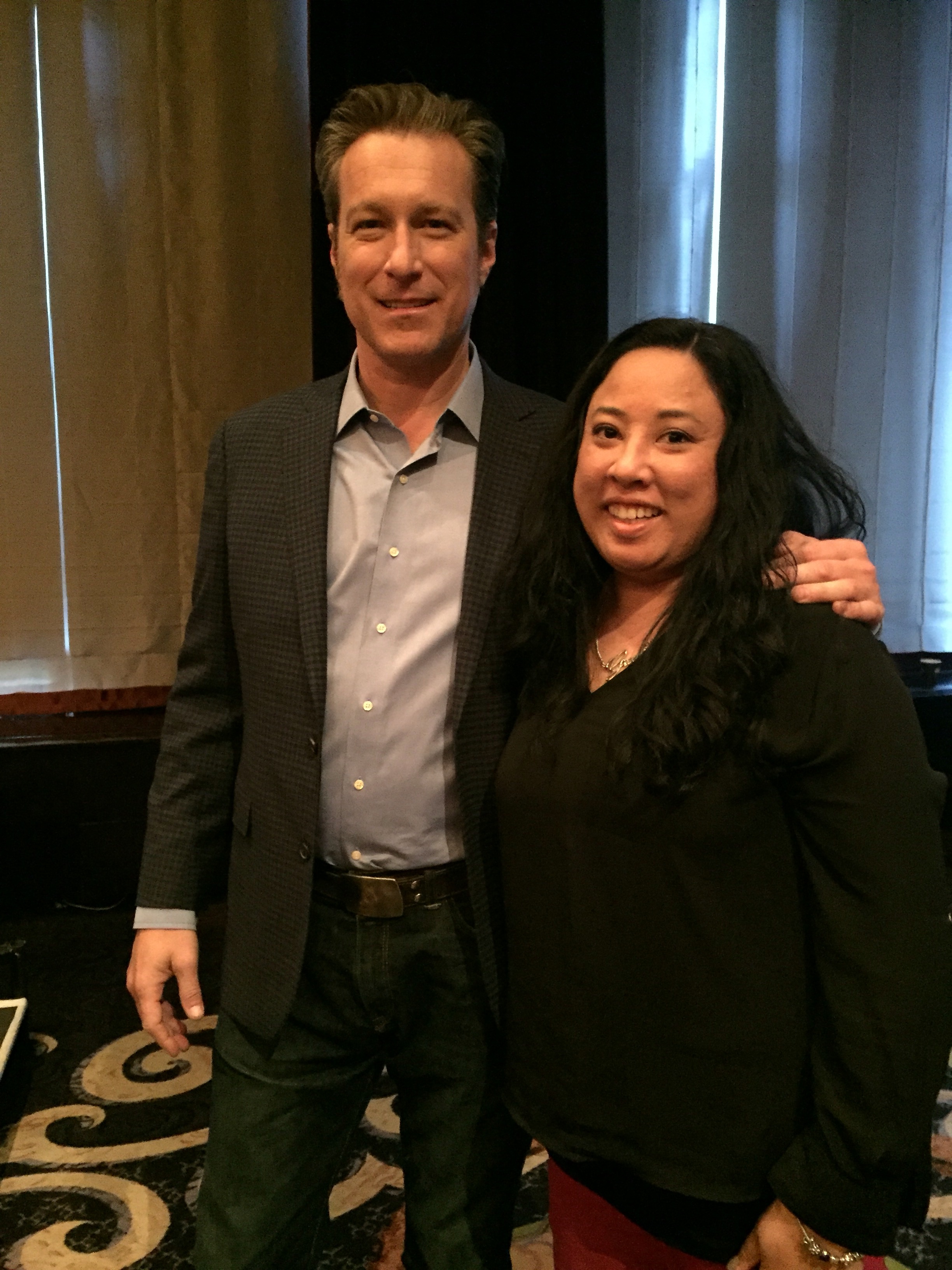 I laughed so hard and I even shed a few tears during the film. As I told my friend, Mitch of NYC Gay Dad, I don't think I've laughed out loud throughout an entire movie in so long. I got married right around the same time as the first movie, and I have a very large and loud Filipino family, so I could relate to the films on so many levels. But in My Big Fat Greek Wedding 2, I really felt like Nia could see in my soul and wrote this movie for moms and women like me. Not only does she get the whole parenting thing (wanting to be there for everything and never wanting to let go) but she also gets the marriage limbo. What do we talk about if we don't talk about work or kids? For those of us in the throes of parenthood and marriage, Toula and Ian are our soul animals, and Nia nails it with the dialogue. The humor was well-timed, making it such a fun film for those who are going through the different phases in life.
Full disclosure: I was invited as media to cover the press conference and interview. I was not compensated and all opinions are my own.