Po and friends are back for Kung Fu Panda 3, and their adventures are as crazy as ever.
In Kung Fu Panda 3, Po reunites with his long lost father. Together, Po and his biological panda father travel to a secret panda paradise where he meets relatives and other panda characters. Things get dicey when the villain Kai threatens all the kung fu masters across China. Po is faced with trying to train the village, all of whom are challenged with coordination and motivation.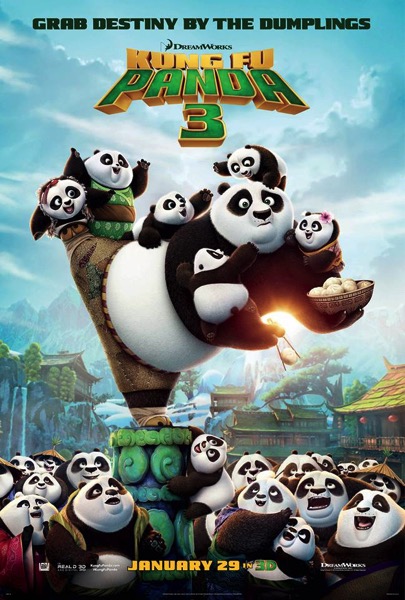 I had the chance to get a glimpse of the film before it was finalized and I literally LOLed so many times. As part of this fun opportunity, I was invited to participate in an intimate roundtable with Lucy Liu, who voices Viper, one of the characters from the beloved Kung Fu Panda franchise.
As an Asian American mama, I was thrilled to have the chance to meet Lucy Liu, an actor and intelligent entertainer whom I've admired for years. I was curious about Liu's background as a prominent Asian American actor and new mom so I asked her about race and her thoughts on her influence on the younger generation.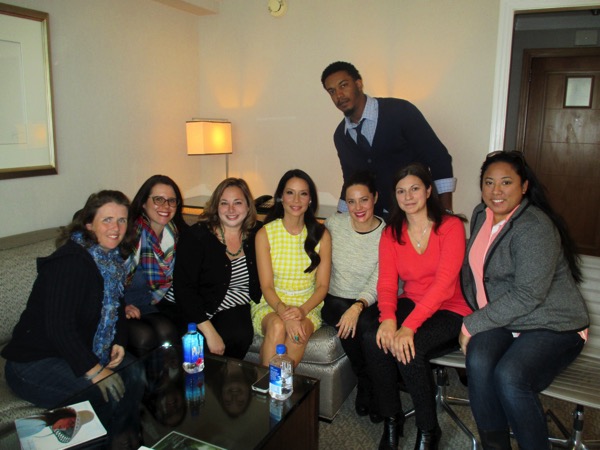 NKT: I wanted to talk a little bit about growing up, there really weren't a lot of Asian American performers, entertainers, actors, actresses.  What are your thoughts on what you could tell kids who may be interested in getting in the business on creating that diverse voice that other kids can look up to?  
Ms. Lucy Liu:  That's an excellent question.  I think that now it's becoming a little bit easier because we're such a mixed race.  And I mean, nobody's just purely Chinese anymore or purely from another country.  Especially in New York City, I think we're spoiled because I think when we go outside of the country, it's very segregated.  There's a Koreatown, there's a Chinatown, there's all of those things.
But, I do think that the most important thing is to create opportunities for yourself and not wait for other people to give them to you.  And it's really a great thing for kids, especially because they like to be motivated.  They like projects.  They like to be creative.  And it's just an idea of what is going to spur them to be the most creative and to never limit them, to allow them to make movies on their phone, to let them play, you know?
And that's what a child does.  A child plays and an adult is continuing that, one would hope.  Do you know what I mean?  
NKT: Absolutely.
Ms. Lucy Liu:  And I think that sometimes we forget that.  Sometimes we forget because we're so exhausted or we have so many responsibilities.  
But, we also have to remember and remind ourselves for that gratitude, because for me gratitude also brings you back to the source of who you are ultimately.  And I think that's something that I want to instill in my family, always, always.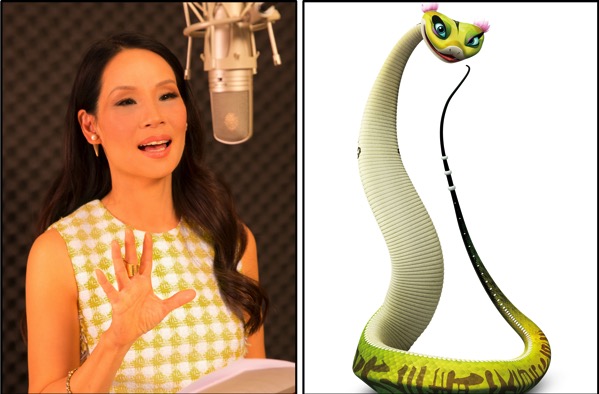 I loved Lucy's answer, but especially her last statement about gratitude. Gratitude also brings you back to the source of who you are ultimately. What a great message!
I can't wait to see rest of the film, which will be out in theaters on January 29. Until then, be sure to check out the trailer
Full disclosure: This Event was hosted by 20th Century Fox & DreamWorks Animation. As always, all opinions on NKT are my own.