Together with 4,000+ other women bloggers, we descended upon NYC to chat all things blogging, network, and in some cases, interact with brands of all sizes at BlogHer12. And because I write mainly about products and services geared to kids, I had a chance to meet up with friends and reps in the kid space. My time wasn't just spent talking toys, it was spent dancing, too!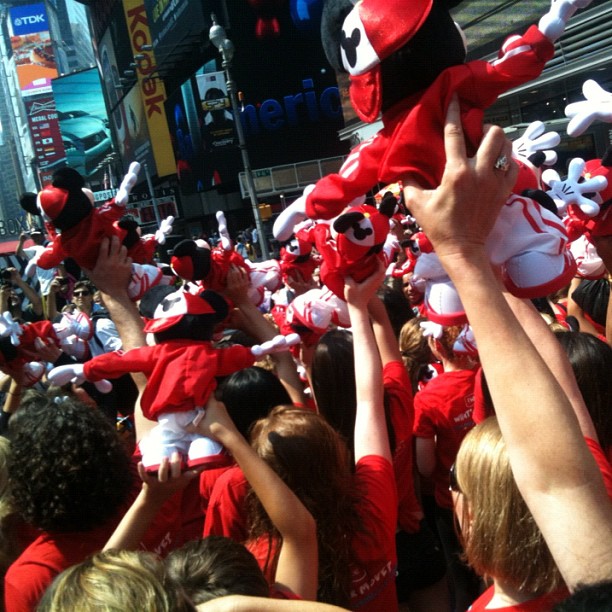 With its recent release of Master Moves Mickey, Mattel orchestrated a pretty cool flash mob in Times Square. Professional kid dancers, as well as adult dancers convened with bloggers like me to shout "Mickey, Mickey" while pop and locking for an unsuspecting audience.
I loved how the pro dancers truly made the sequence come to life, especially in such a short time frame. It was so cool to witness a flash mob of this scale come together and admire all of the dancers, especially the kids and the breakdancers. My friend, Eddy of Dancing Hotdogs and Daddy Uprising, hung out in the back but contributed our spins and shouts! Regardless of my inability to dance like the pros, it was super fun.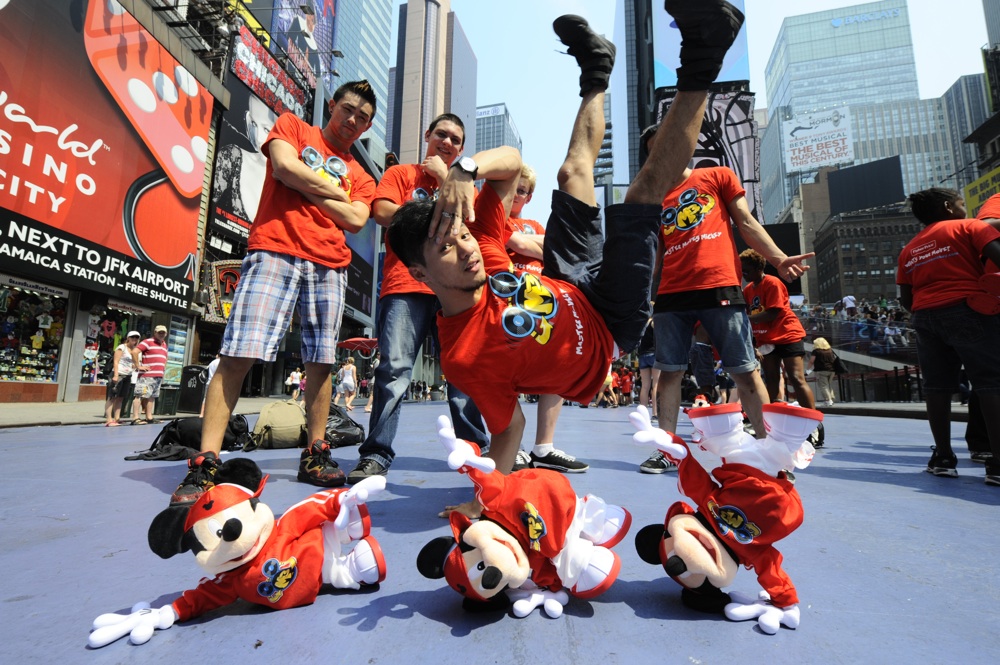 Master Moves Mickey, aka M3, was one of Biggie's favorite toys that we saw at a recent Holiday Disney preview, so it was super cool that I was invited to participate in such a unique promo. As my friend said, now we can cross that off of our bucket list.
Review of Master Moves Mickey to come, as well as other fun toys from BlogHer 12!
Master Moves Mickey is available in stores now and retails for $69.99