Join us for a Twitter party! We're partying on Wednesday night, May 27th at 8pm with our friends at Safety 1st. Together with several of my fellow bloggers, we'll be celebrating parenting victories and talking about the very cool Step and Go from Safety 1st.  If you have some parenting victories to share, be sure to keep it real with us and join the conversation at #StepAndGoParent. 
If you don't already follow me, be sure to follow me on Twitter @jenrab, and of course, follow our gracious hosts: @Safety1st.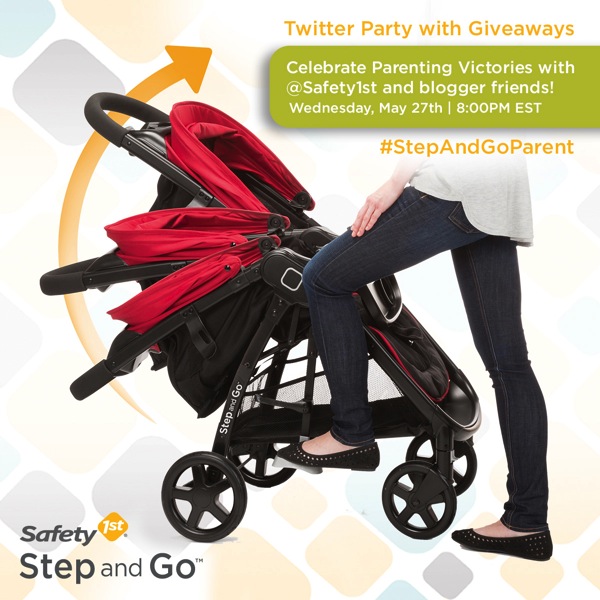 Full disclosure: This is a sponsored post and I am being compensated for sharing this information. As always, all opinions on NKT are my own.