At my house, we have approximately 17 tons of candy leftover from all of the various holidays. With Valentine's Day class parties looming, I knew I wanted to do a non-candy treat for the preschooler's class party. But other than candy, the only other options seem to be plastic tchotchkes, and who needs any more tiny plastic toys?
I opted to do a more practical Valentine's treat: twistable crayons.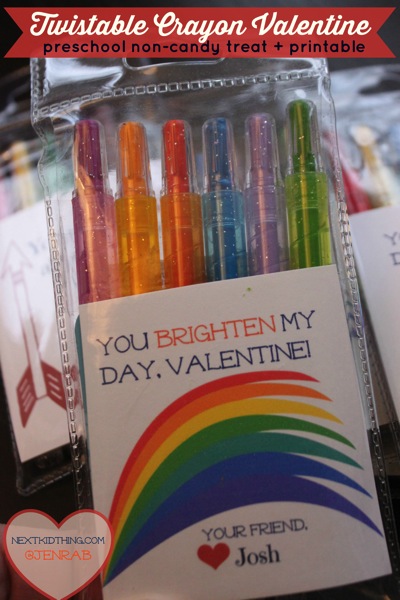 When checking out the discount store for something else a few weeks ago, I spotted these packs of twistable crayons on the clearance rack for less than $1. For my older guy, these crayons were like currency in Kindergarten. Biggie was also known to trade crayons with his best buddies. They did so much coloring, these Twistables were a fun change. For preschoolers, many of whom can barely hold regular crayons without breaking or dropping them, these packs of twistable crayons seem like such a fun alternative to candy and toys.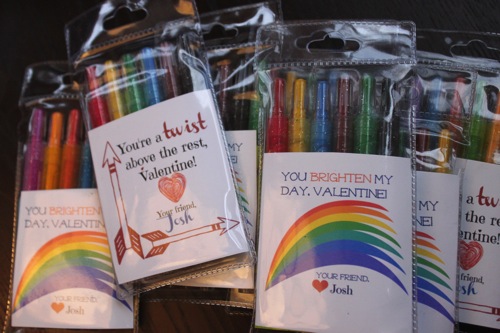 Since the personalized candy bag tag is so hot on the DIY circuit, I knew I wanted to do something along that vein. But, again, these packs of crayons were such a find because creating the Valentine card/tag would be so easy.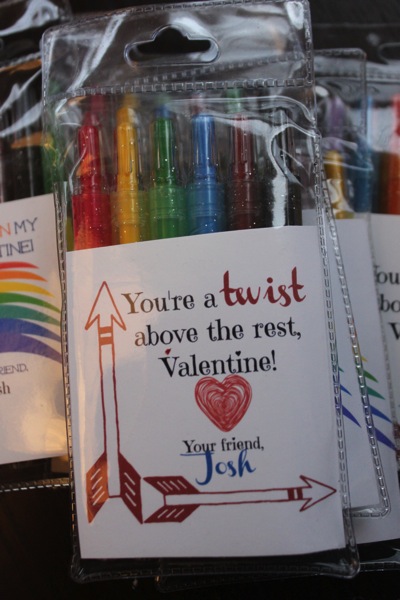 First, I measured the inner label in the crayon pack. I considered making a label that would cover both sides, but knew that would be redundant. I opted to create a tag just for the front. The front label measured about 2.5 x 4, which is just about the same size as a classic valentine's day card.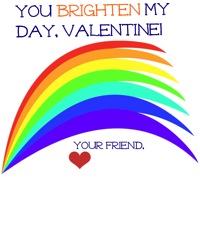 Next, I headed to Picmonkey to create a "pun"ny card to slide over the front label. Since the crayons are all about color, I went with "You brighten my day, Valentine!" And as a play on the twistable crayon, I created a tag that says: "You're a twist above the rest, Valentine!"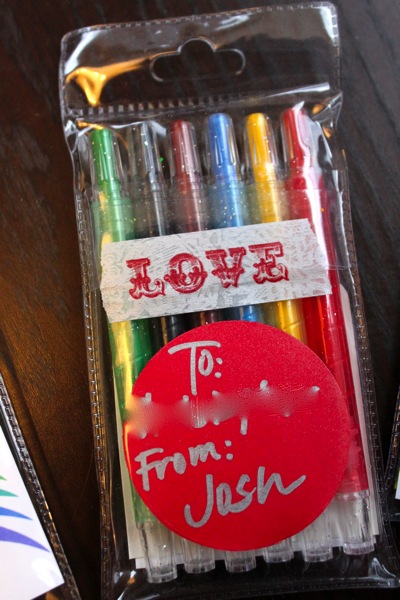 Since Littles doesn't write anything other than circles yet, I had big brother help me personalize the crayon packs with some name tags. We punched out red card stock and wrote the kids' names in silver Sharpie and slipped it into the back. We closed the pack and sealed it with a decorative V-day-themed washi tape. Names are blurred out to protect the innocent <3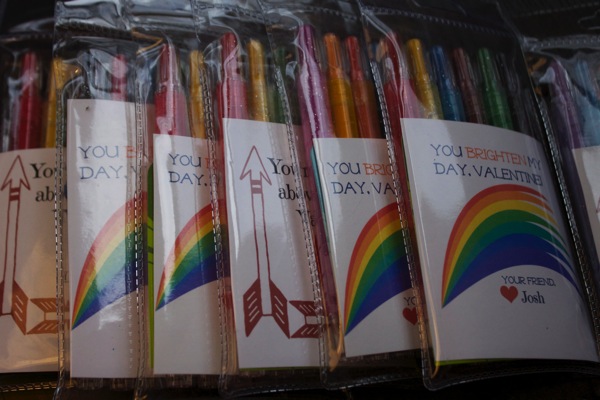 Since my guy's preschool class is rather small, as in less than 10 kids, buying one of those Valentines class packs with 25 cards would be a waste. So, I'm very happy with the way these crayon packs turned out. Instead of candy or tiny toys, we have crayons that my preschooler's classmates will (hopefully) use again and again!
Hurray for practical goodies!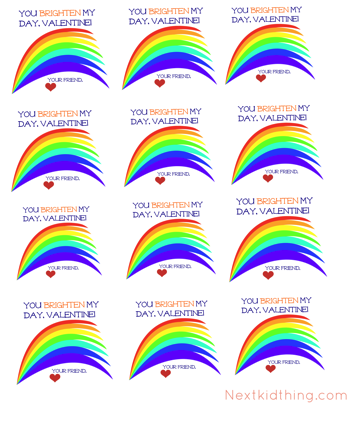 And since Valentine's Day is all about sharing the love, I thought I'd share the tags with you. I grouped the 12 tags together for you to download and print for your personal use. The tags are about 2.5 x 4 in. and would be perfect for a pack of crayons, markers or anything colorful!  p.s. I eyeballed measurements, so the layouts and sizes are wonky. Of course it is…
Enjoy this freebie! If you use this, I'd love to see how your projects turned out. Make sure to Pin or share on IG and tag me! I'm jenrab on all social media outlets.