Playtime for Littles is usually quite colorful and musical lately. Because he plays so much as part of therapy, unstructured play usually involves building and tinkering and lots of singing, too!
We had the chance to check out Playskool Stack n Spin Monkey Gears 
, which Littles totally loves!  The Stack 'n Spin isn't a new concept, but the combination of that familiar Playskool monkey makes this version even more fun.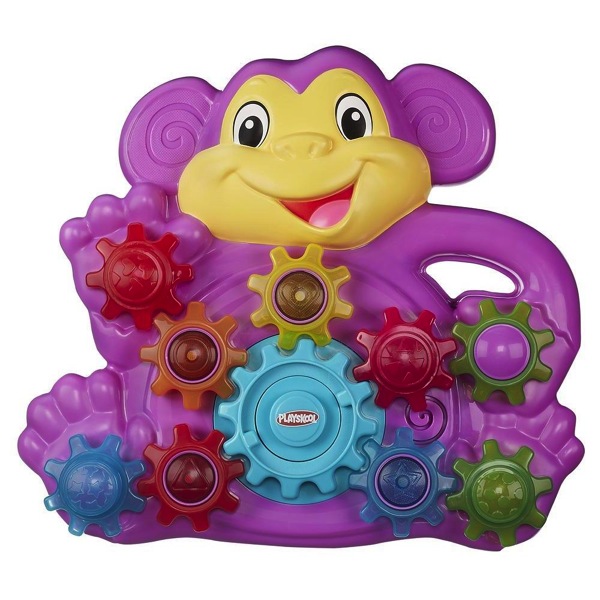 With lots of twinkling lights, melodic chimes and spinning gears, the Stack 'n Spin Monkey Gears keeps toddlers engaged.  Tots can stack and arrange the various gears; once they're done, they can push a button to watch and listen to their handiwork.
This toy encourages creativity, logic and cause and effect.  By arranging the gears, kids work on their fine motor skills and hand-eye coordination. What's great about this toy is that babies to preschoolers can get in on the Monkeying action.
My tinkerer absolutely loves puzzles, music and monkeys, so the Playskool Stack 'n Spin Monkey Gears makes for a go-to toddler toy.
The Playskool Stack 'n Spin Monkey Gears can be found at major retailers such as Toys 'R Us and Target, as well as online at Amazon.com.