We're still very much in summer mode, however, when it comes to trend spotting and scouting the best kids' products, we're always looking ahead. Last week, together with many of my blogger friends, we descended upon Momtrends' Back to School Bash to check out some of the coolest gear and gadgets for Back to School.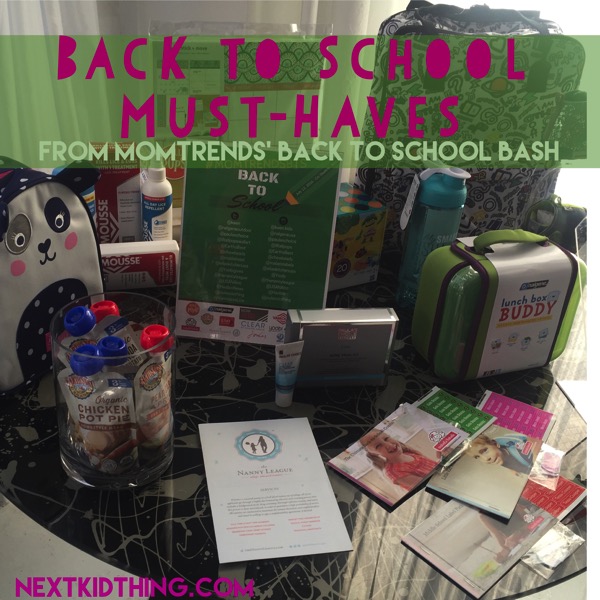 Joules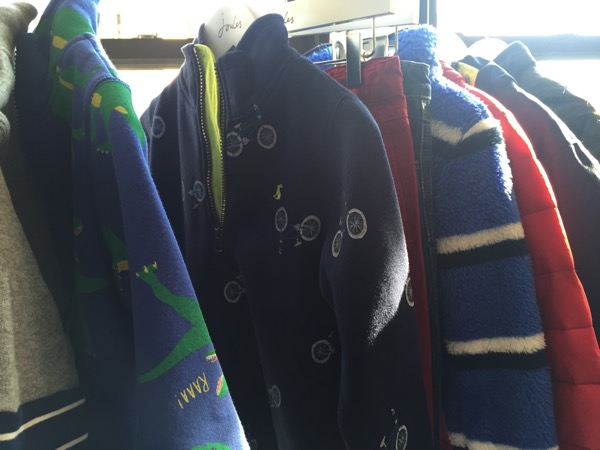 I had the chance to meet British clothing brand, Joules at the Momtrends' Back to School Bash. This brand makes beautiful, classic yet modern clothes with bold prints. The girls' styles were age-appropriate, yet super stylish. The boys' looks were polished, classic and fun. I loved the boots and outerwear and the vibrant colors that make these pieces stand out!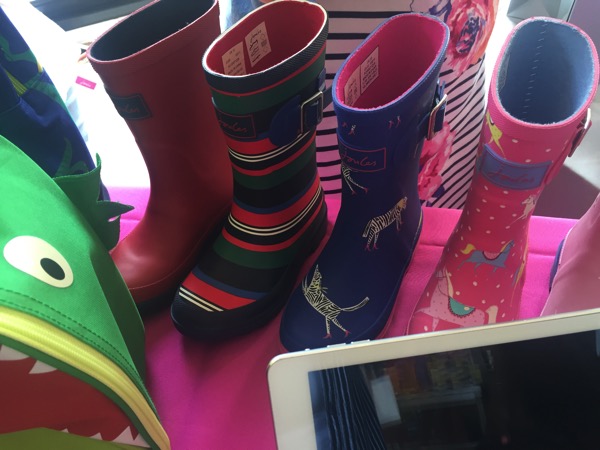 Aidan, my friend Alicia from Mommy Delicious' son, modeling some looks from Joules.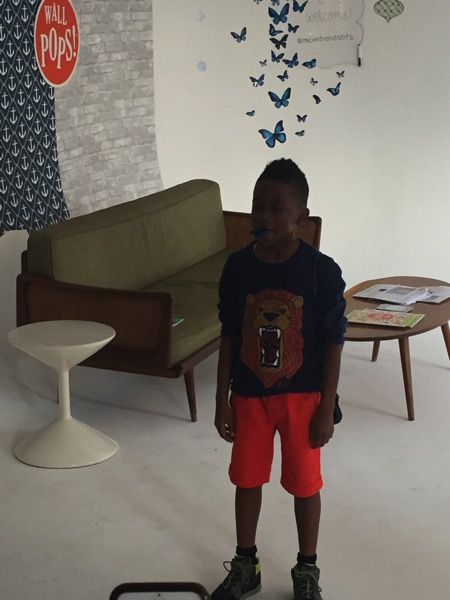 Paula's Choice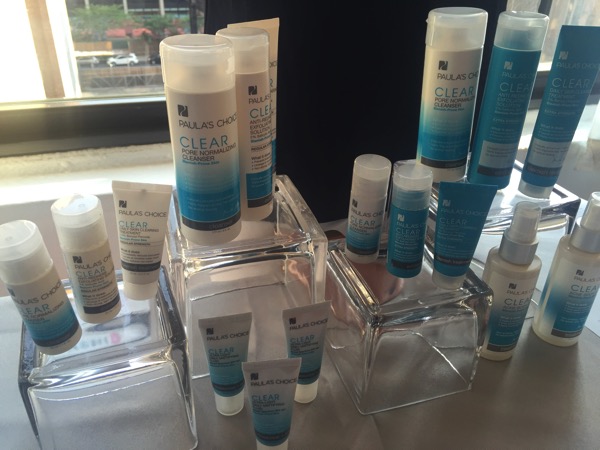 Always on the hunt for new skincare lines that work for me, it was great meeting Paula's Choice. While Paula's Choice makes a variety of products designed for different skin types, I particularly loved learning about their Clear line which is designed for oily and acne-prone skin. Paula's Choice products are intended not to be irritating, so there are no fragrances or dyes or anything that could be harmful to your skin.
Vamousse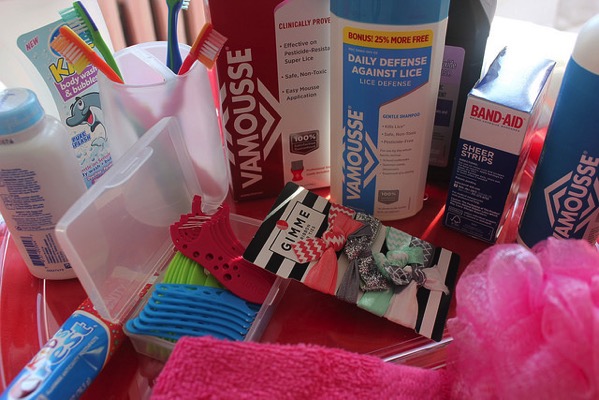 photo credit: Momtrends
Having kids in school, there's no doubt that at one point you'll be faced with sick kids and possibly receiving a note from the school nurse that someone in your child's class may be infected with lice. That dreaded letter has found its way to my son's backpack this year more times than I could count. Lucky us, products like Vamousse are designed to be effective yet non-toxic. At any given time, I always have a Vamousse treatment kit in my arsenal, knowing that lice infestations can happen at any time with 2 boys in school. I also like that they have Lice Defense Daily Shampoo as well as Lice Elimination Powder. And, yay me! I won a cool Amazon gift card from Vamousse at the event. Thanks for being a sponsor!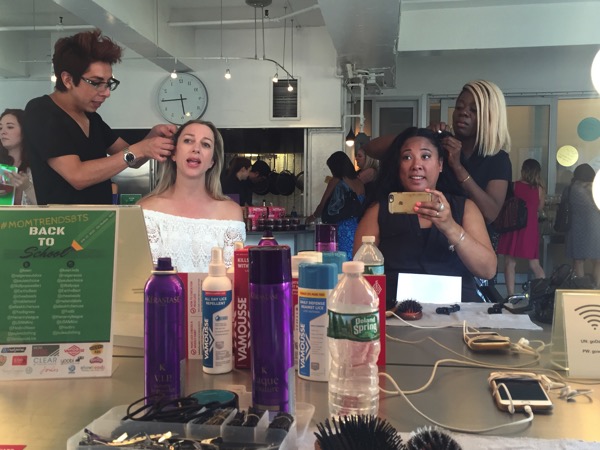 Thanks to Vamousse, we were treated to a braid bar from Glam Squad. I had a great time getting my hair braided and catching up with Julie Cole, one of the founders of Mabel's Labels! 
Chewbeads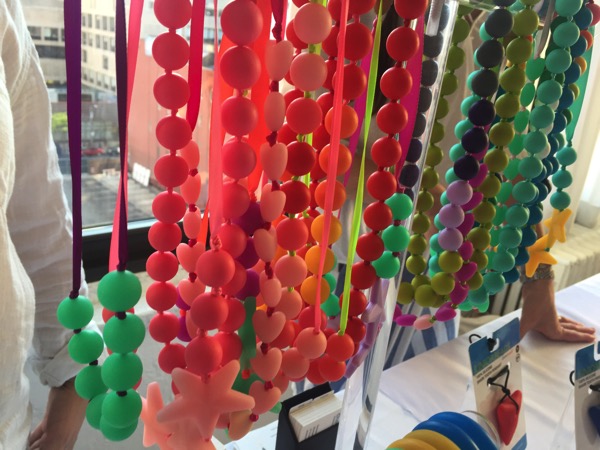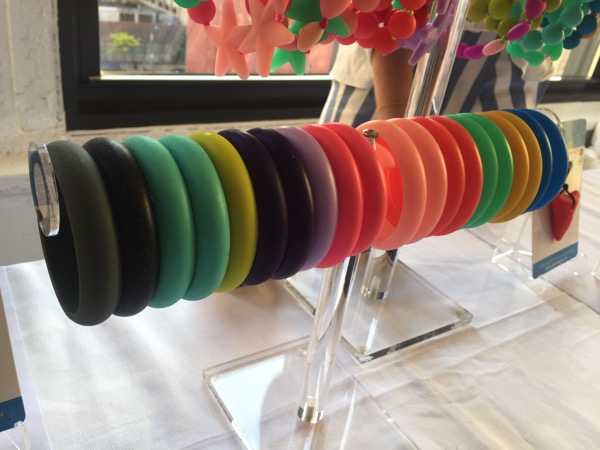 Known for their teething-friendly accessories, Chewbeads were onhand at the Momtrends Back to School Bash to showcase their new line of JuniorBeads. Perfect as accessories for kids, these necklaces, bracelets and pendants are made with silicone and can double as sensory tools. My younger guy has special needs and low tone, and we often have to exercise his jaw muscles with chewing on things, so these pendants would be perfect for him. Have a kid who bites their nails or needs some sort of sensory tool? JuniorBeads would be ideal for them. I love the necklaces, shark tooth pendant and that military tag!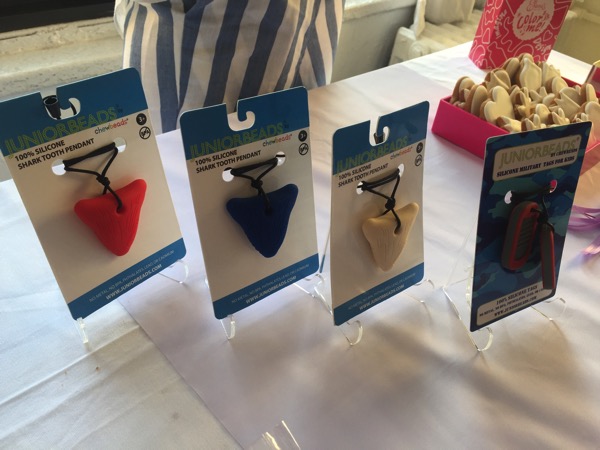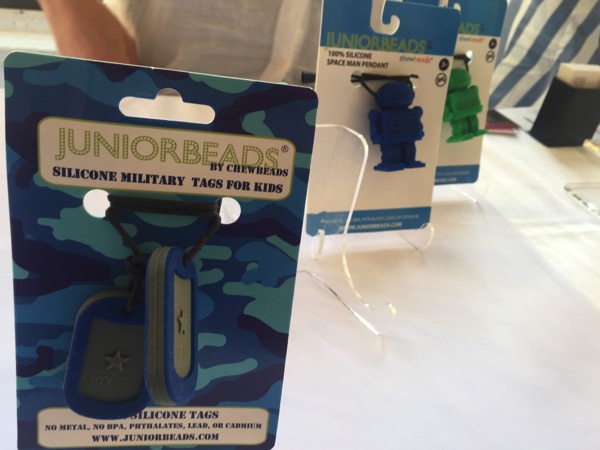 Mabel's Labels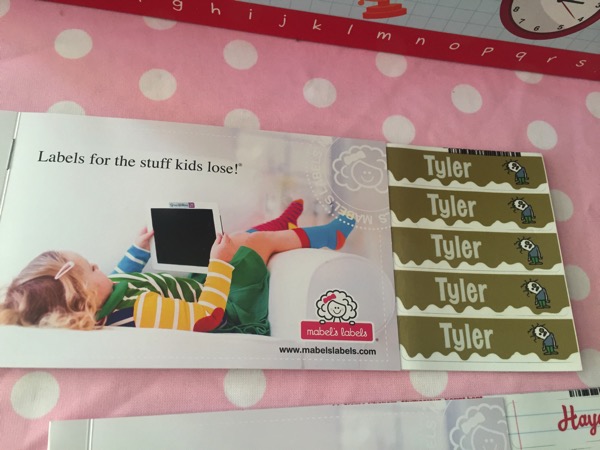 One of my family's must-haves year-round, Mabel's Labels showcased several new designs, combo pack and a cool new school years memory book. I'm eyeing the limited edition zombie design for my tween who has outgrown the cutesy designs. The School Years Memory book is a perfect solution for parents who want to collect special certificates, awards and occasional artwork. I love the oversized size that can actually fit the giant posters that the kids bring home. The price is right around $30, making this affordable and an absolute necessity when organizing for the school year.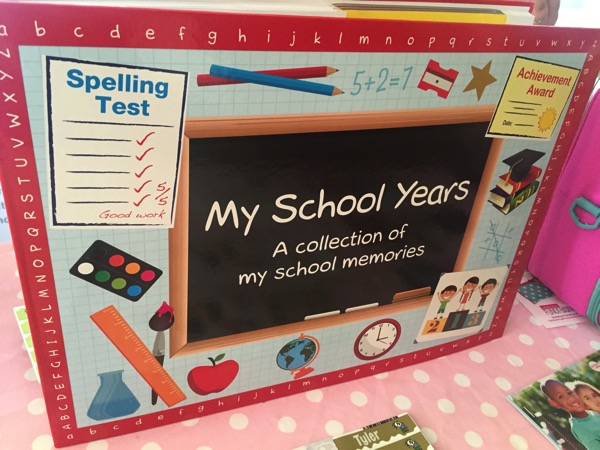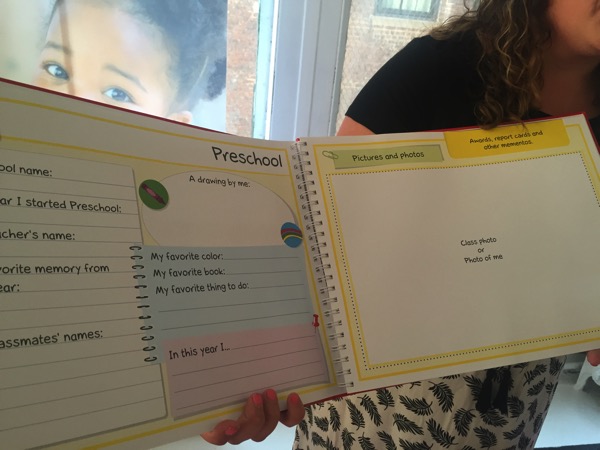 Nalgene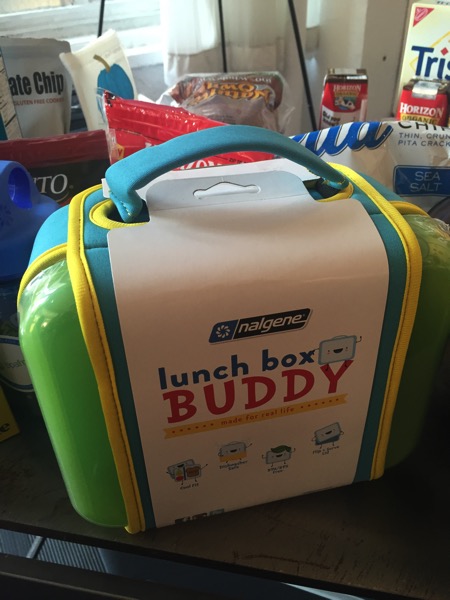 As a lunchbox enthusiast and gadget nerd, I absolutely loved learning about Nalgene's new Lunchbox Buddy. This durable and versatile lunchbox is made with the same material that makes Nalgene so popular. I love that these lunch boxes are simple and rugged; the box itself can be thrown in the dishwasher and the outer case can be thrown in the washing machine—perfect my messy kids! And something that I never knew: all Nalgene products have a lifetime warranty. How's that for awesome? I truly respect brands, especially ones that accommodate kids, that can stand behind their own reliability.
Earth's Best and Ella's Kitchen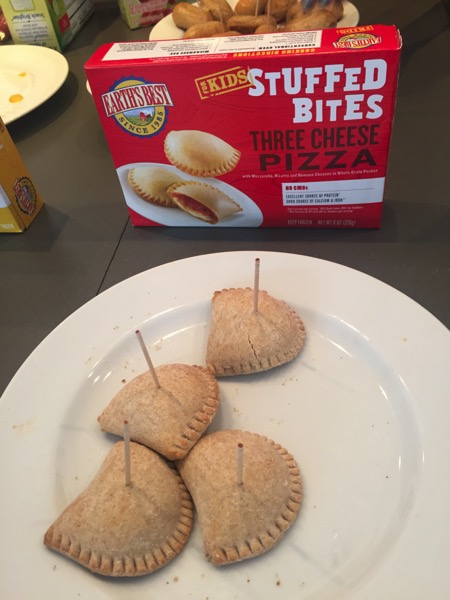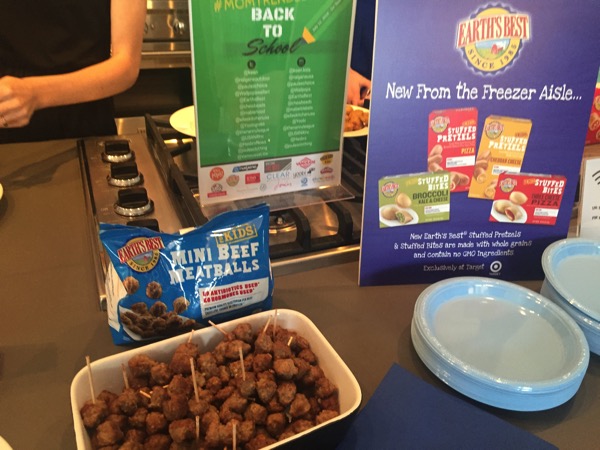 In between school, sports, volunteering and all of the other demands of life, some days, we need an easy dinner solution. (ok, most days) Thank goodness for Earth's Best. Earth's Best has an extensive line of frozen foods that are geared to families. These products are void of all the bad ingredients, but packed with flavor and portability to boot. I loved tasting the different flavors, with the mini meatballs and pepperoni stuffed bites as my favorites. I will be adding Organic Fruit Cups into our lunch box rotation for when cheap fruit is no longer an option!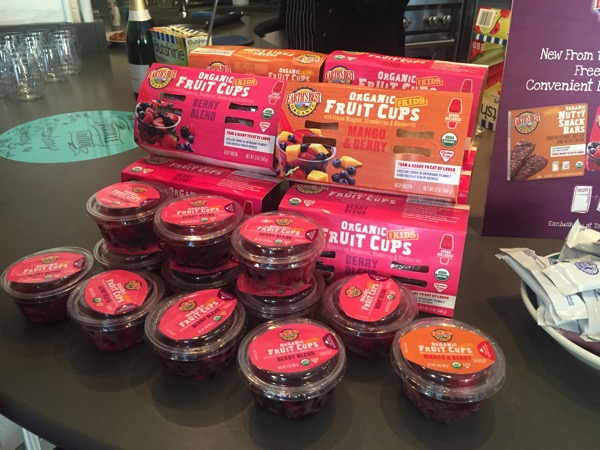 Sister brand, Ella's Kitchen has been a mainstay in our pantry since Littles started eating solids. I love the delicious flavors they offer for baby foods, and their Nibbly Fingers are the best for babes and toddlers. I loved learning about their smoothies, which I've been including in my preschooler's summer school lunch box. Those things are a hit!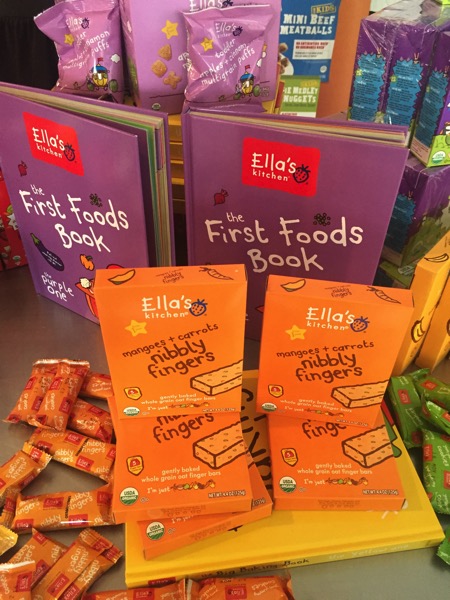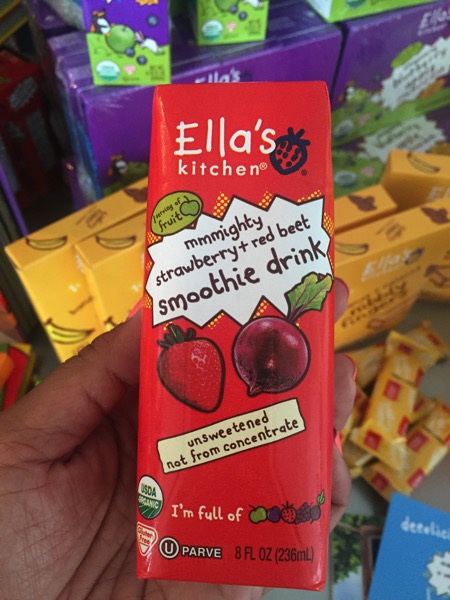 Keen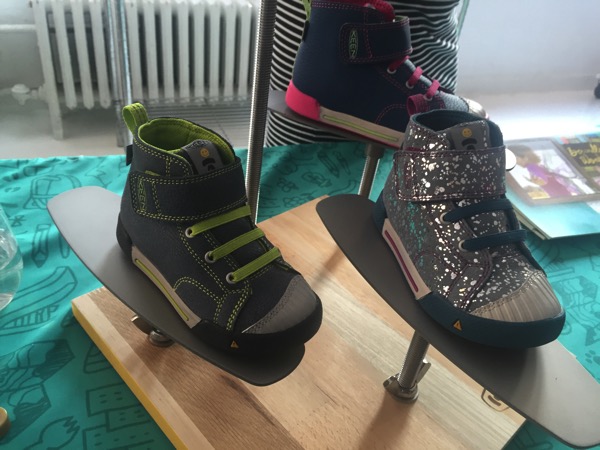 Keen, known for their awesome sandals, was featuring highlights from their fall lineup. I'm eyeing several boots and hightops from my guy. I adored the sparkly hightops for girls, only wishing they came in my size. I appreciate that this brand is known for their casual and rugged look and feel, which is ideal for school-aged kids.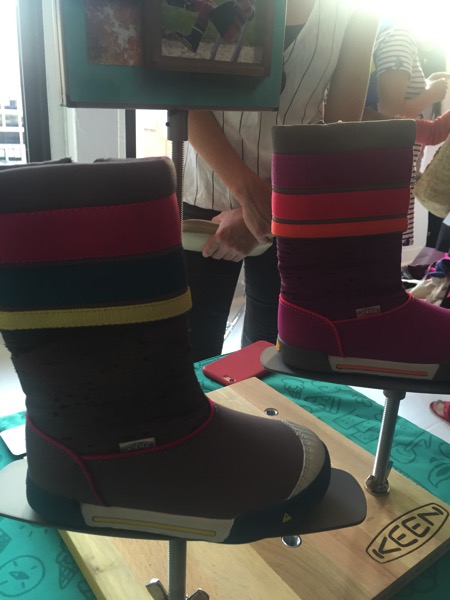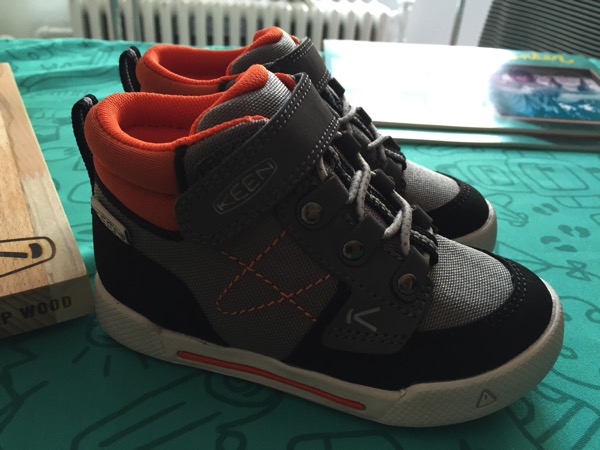 Wall Pops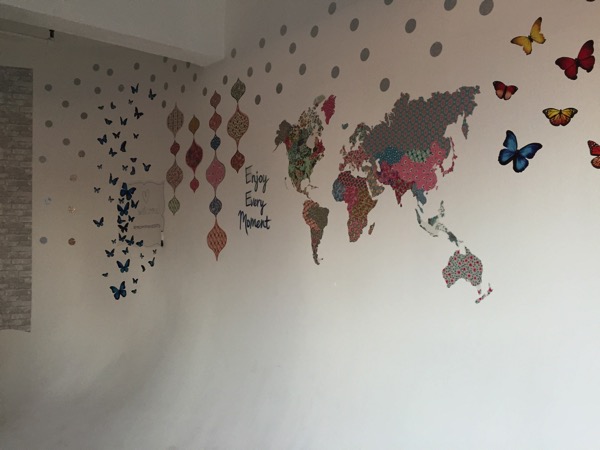 Wall Pops offers a great selection of wall coverings that can be used as decor or as functional tools that are helpful for staying organized or informed. Always a fan of the oversized calendars, I love that they have maps and dry erase wall pops that make our school days seamless. We like using Wall Pops as calendars and as an unobtrusive way of reminding us what to do and when! My friends and I loved hanging out in the photo booth, thanks to Wall Pops!
A big thank you to Momtrends for having me once again at the Back to School Bash. As always, I loved checking out the awesome trends for fall, as well as hanging out with my girls!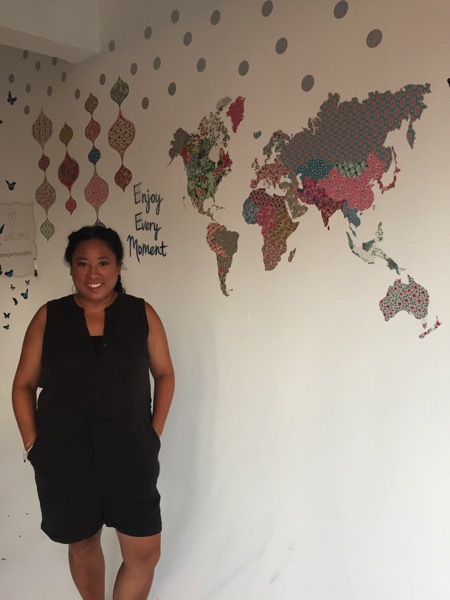 Full disclosure: I received a generous swag bag and won a gift card at this event. As always, all opinions on NKT are my own.