A few weeks ago, I had the distinct pleasure of joining an informative media event at the Asphalt Green for SwimToday, hosted by our friends at MomTrends. SwimToday is a joint, industry effort created to promote and grow participation in the sport of swimming. The campaign is led by USA Swimming, Arena USA, Speedo USA and TYR Sport.
Dubbed the #FunnestSport, this campaign hopes to highlight the many benefits of swimming as a sport. SwimToday and MomTrends brought together influencers to listen to Ambassador and Olympic Gold Medalist, Dara Torres, and hear several swim moms share their kids' experience as swimmers.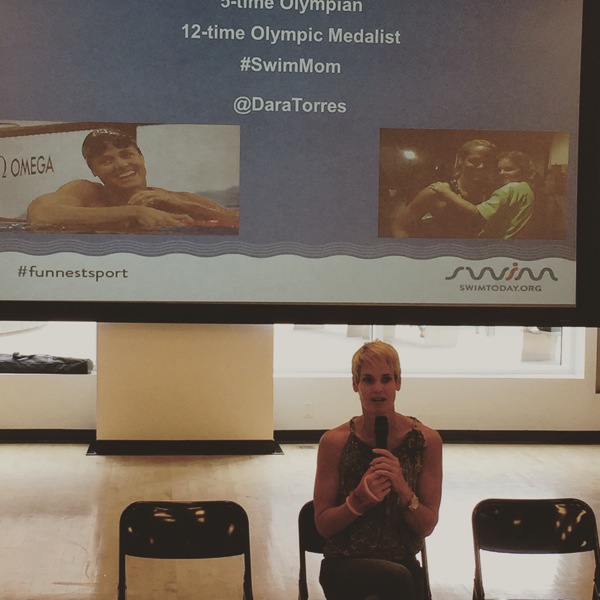 Before Dara shared her experience, I enjoyed learning some benefits of swimming as shared by SwimToday:
·       It's closer than you think – 62 percent of families live within 10 minutes of a pool; 52 percent of households with combined income of $50,000 or less report they have access to a pool nearby

·       Everyone participates – Swimming is inclusive, there are no benchwarmers (nor benches)

·       Swimming is a team sport – Only 16 percent of non-swimming parents view swimming as a team sport but parents of swimmers associate the sport with teamwork more than any other sport

·       Suit up and go – Only a swimsuit, cap and goggles are necessary to get started

·       Life skills – Swimming increases self-confidence, self-esteem, time management, goal-setting and social development

·       Easy to learn – 76 percent of parents said the ease of learning to swim was high

·       Low risk of injury – No contact makes for a safer environment

·       Swimming = total body fitness– Burn 650 calories in an hour – more than walking, biking or team sports

·       Sport for life – Once you learn to swim, you can enjoy no matter your age

·       Swimming is FUN – Parents confirm that swimming is the #FunnestSport
I appreciated the swim moms' different perspectives about their children's involvement as swimmers. For some, their kids love for swimming began as tots, for others, swimming opened brand new avenues and camaraderies. I enjoyed how the moms shared how swimming rounded out their kids altogether.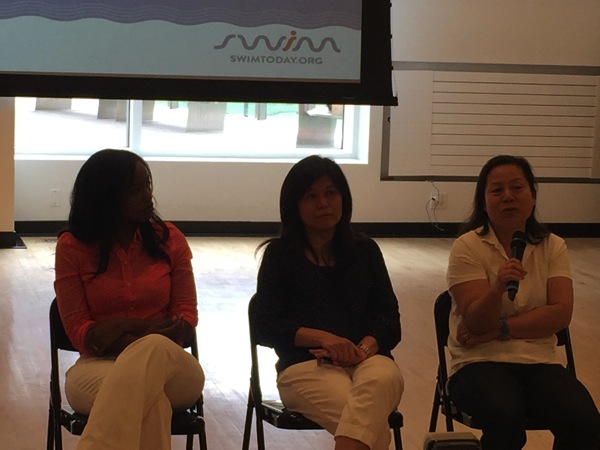 Dara Torres shared how her career as a swimmer didn't always go swimmingly. In fact, there was a time she said that she didn't always come in first. Since her youth, however, she said she worked hard and never gave up. She was constantly reinventing herself and striving to do more as a swimmer. I loved listening to her speak as a swim mom and how her career has molded her outlook as a parent. She was so down to earth and well-spoken. I think we could've listened to her talk longer, had there not been any time restraints.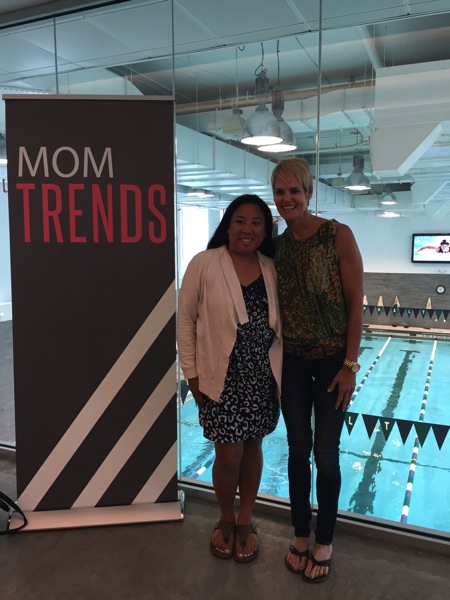 Since we live at a lake, I'm proud to be a current swim mom. My older guy enjoys being active and participating in sports, and swimming is one of those sports that we've just recently added to our summer schedule.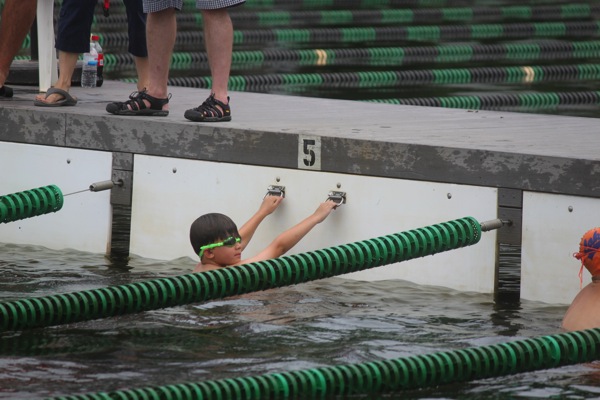 Unlike the contact sports that he prefers, swimming is a challenge because it's still new to him and he's constantly competing against himself in addition to participating as a team. As the other swim moms mentioned at the SwimToday event, swimming competitively allows the kids to develop special bonds with teammates. It gives kids a chance to challenge themselves and learn how to better themselves with every lap. At 7 years old, my guy isn't the strongest swimmer, but I appreciate his willingness to try hard and to pull through for his team.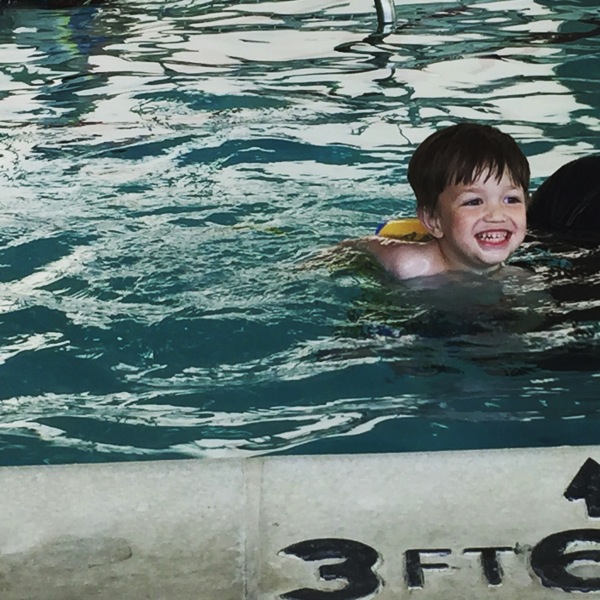 I see us continuing to be a swimming family, especially now knowing that my younger guy loves the water. For someone who's had so many challenges, being in the water seems to make him feel invincible. It didn't take much for SwimToday to convince me that swimming is the #FunnestSport. We are pretty lucky to live by the water and are able to enjoy swimming almost every day in the summer!
To learn more about SwimToday and the #FunnestSport, be sure to check them out on Facebook. Head to SwimToday.org to find a swim club near you.