As everyone is anticipating the upcoming holiday weekend, I'm finally getting back into the groove of things after last week's travel and then a bout with sickness.  I hope you guys have fun weekends planned.
At our house, summer is definitely in full swing, and we've got the bug bites and sunkissed faces to prove it.  It's our first summer in the suburbs, and by the smiles the kid gives us, I think we made the right choice in neighborhood.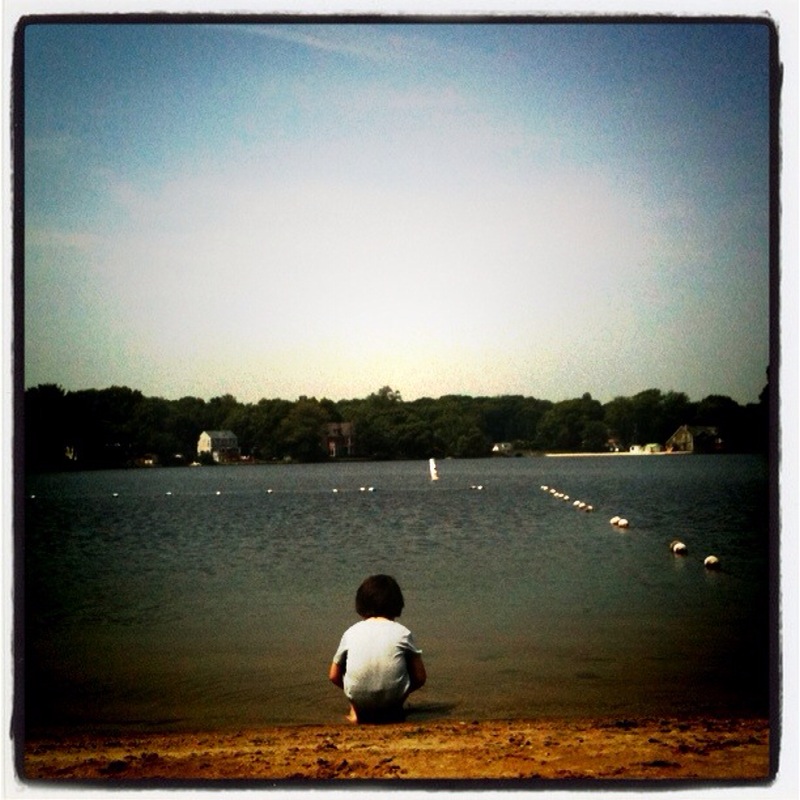 Our new neighborhood, though just 30 miles from NYC, is in a wooded area that surrounds a lake.  Families swarm to the lake for daily swimming and evening outings; it might not be the chaos of the city that I love so much, but this corner of the world is truly more than I could have ever envisioned for our family.
A patch of grass to call our own
Having spent the past few summers at public parks, running through water sprinklers to cool off, I can't even begin to tell you how excited I am to have our a patch of grass to call our own.  As much as I miss city living, one thing I don't miss is the lack of space.  Once upon a time, we'd have to question ownership of one or two ride-on toys and where we'd put them, and now, we sort of have a fleet of them, next to the baseball bats, footballs, water balloons, water guns, floats…
Boredom is not an option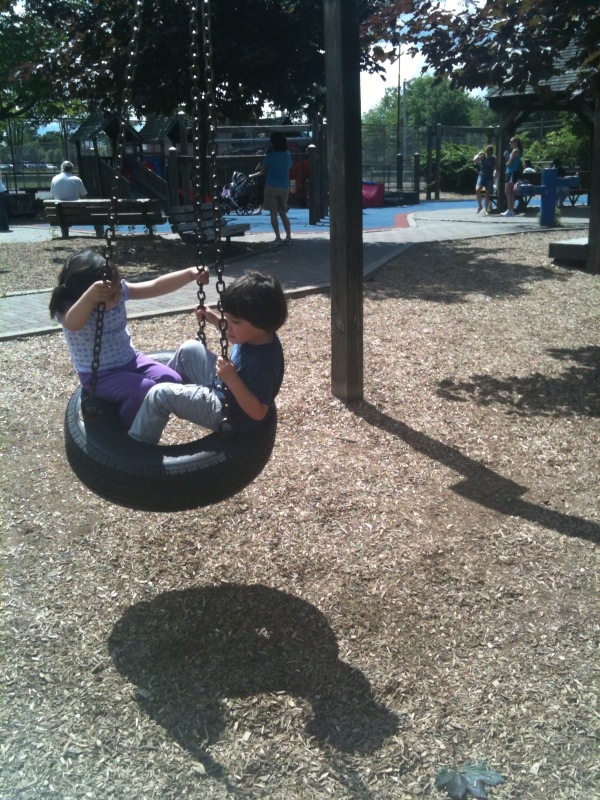 Outdoor play is a big part of our day-to-day routine, and making sure we have the goodies and gear onhand is crucial.  Boredom is not an option.  Because of our former space restraints, we didn't have too many big outdoor toys to begin with and besides our usual brick and mortar shopping locales, I love knowing that my go-to online shop for all things baby/kid, Diapers.com, sells toys and other outdoor play paraphernalia.
Diapers.com fangirl
I'm a long-time fan of Diapers.com and their sister site, Soap.com.  In fact, I went to the launch event for Soap.com and regularly sing their praises on Twitter.  When I was asked to participate in this BabyCenter Blog Network campaign, I giddily obliged knowing that I'd get to write about Diapers.com, yet another service that I already love.  And because the suggested topic idea had to do with a staycation, I actually waited to write about this campaign so it would coincide with our actual staycation, which begins this weekend.
On this recent shopping trip on Diapers.com, I made a point to stock up on even more outdoor toys and gear for the boy to enjoy over the holiday weekend.
The staycation  goodies and the gear
So, for this staycation,  I spent right around $100 and I made sure to stock up goodies and gear that would get good use on our staycation.  For starters, we have enough sunblock in our arsenal, but we're low on bug ointment that actually works and is safe for the kid.  Badger Balm, which gets great reviews on Diaper.com, was first on my list.  Can't play outside if the bugs have their way with you!  And as for the good stuff, of course I ordered toys..lots of outdoor toys!  I ordered a kiddie pool for the back yard, a float for the lake and various other toys to play with in the yard or when we go to the beach.  So, here's the main goodies I ended up buying: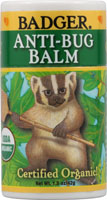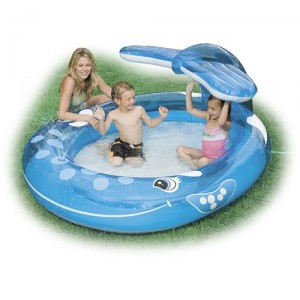 I'm so impressed by how many great toy brands there are on Diapers.com, including brands that I've only seen at specialty boutiques.  I especially LOVE Spielstabil's beach and outdoor toys.  Spielstabil is a beloved German toy company that's also under the Haba umbrella.  Their products, which are extremely durable, are bpa, pthalate and pvc-free.  I just love that Diapers.com puts a lot of thought into the products they sell. (Trust me, I've seen the buying team in action at Toy Fair.)  I ordered the sand and water mill from Spielstabil and can't wait to see it in action!
Amidst the hundreds and hundreds of choices of toys, gear and baby and kid products, I finally made my purchase and the first shipment should be arriving tomorrow.  The main caveats of this shopping trip were my indecision and that the order is coming in three separate shipments, with one of them not coming until next week.  Nevertheless, I  can't wait to share more AND to reveal a pretty fun giveaway to boot!  Stay tuned.
Full disclosure:  This post is sponsored by BabyCenter in conjunction with the BabyCenter Blog Network.