When it comes to outfitting the kids for back to school, we entered a new frontier this year. Not only was it Biggie's first year in public school (hello, regular clothes), but we also had 2 kids to buy new clothes for this year! We have our perennial favorite clothing stores, but I love being able to hit stores like Sports Authority to pick up clothes and sports gear.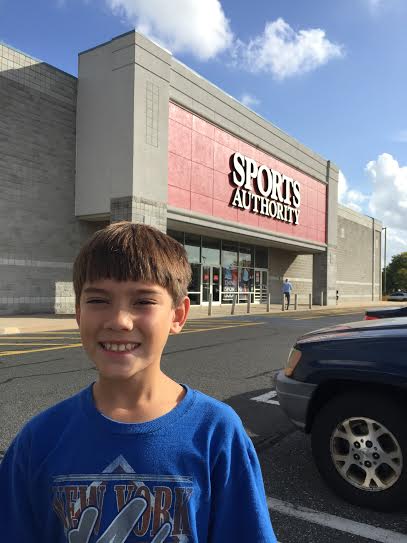 A few weeks ago, we hit our local Sports Authority to grab some shorts, athletic wear, some new Mets paraphernalia (Yay for clinching the NL East!) and of course, some football gear. I followed J as he made some important gear decisions and picked out some cool new duds for school.
We came home with a varied list of gear—actually more than we were anticipating. That's what I love about Sports Authority, though: you can find a great deal for everyone in the family. I personally grabbed a few new Mets shirts that were on clearance and a new hat for the Littles. I got a kick out of J's proud purchase of Big League Chew! ha!
Full disclosure: I received a gift card to share my shopping experience at Sports Authority. As always, opinions on NKT are my own.