Last year, Michelle Obama visited Sesame Street to tout the importance of fresh fruits and vegetables.  Later in the year, the First Lady cultivated her own organic garden at the White House to further emphasize the value of healthy eating and gardening.
Since then, announcing her Let's Move campaign, which focuses on combatting childhood obesity, Mrs. Obama has made it her mission to educate families and kids about making healthy choices, including cultivating your own seeds—figuratively and literally.
So, when Sesame Street, together with Ferry Morse, introduced their new line of gardening products geared to kids, the marketplace area at the Annual Easter Egg Roll was an impeccably-timed venue to help even more kids learn about gardening first hand.  The kid and I had a fun time learning how to plant watermelon seeds, or um, excuse me—wataaaahmelons.
The Muppets of Sesame Street can be seen on packets of watermelon, pepper, sunflower, pumpkin, garden beans and tomato seeds, for parents and children to plant together.  The new product line also features Sesame Street-themed gardening totes complete with an activity booklet, seeds, tools, labeling stakes and stickers, a mini garden kit and a mini greenhouse with recipe card.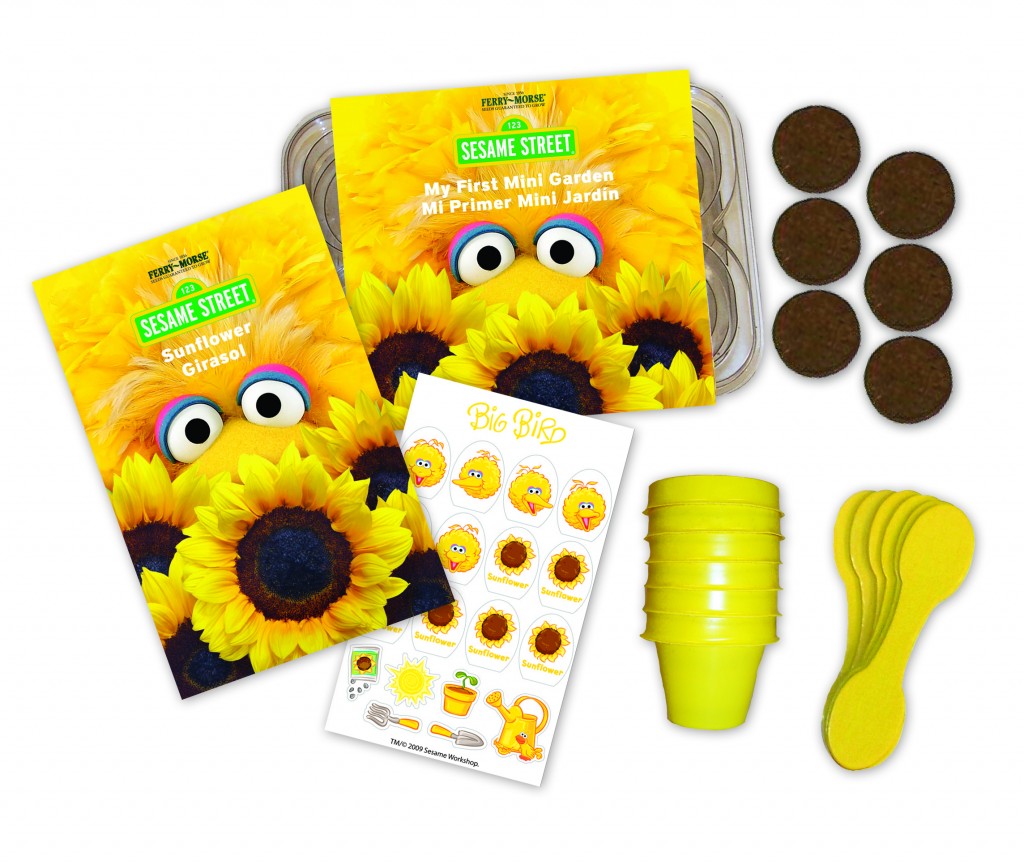 Sesame Street's new gardening line is a perfect way to encourage kids to be green while going green.  As part of Sesame Street's My World is Green and Growing initiative designed to support children's innate curiosity about nature, each product includes educational materials that teach children how fruits and vegetables begin with seeds and grow to become food for the table.  Additionally, it compliments Sesame Street's ongoing Healthy Habits for Life initiative, helping children develop healthy lifestyles they can practice forever through fun and simple every day activities.  Materials include a booklet with activities for children, planting tips for parents and healthy recipes parents and children can make and enjoy together.  The following items are available now:
Seed Packets – $1.99
My First Mini Greenhouse – $4.99
My First Mini Garden – $5.99
My First Gardening Kit (tote) – $10.99
"Research shows that introducing young children to the natural world is the first step towards helping them develop a caring attitude towards the environment," said Maura Regan, Sesame Workshop's Senior Vice President and General Manager of Global Licensing states.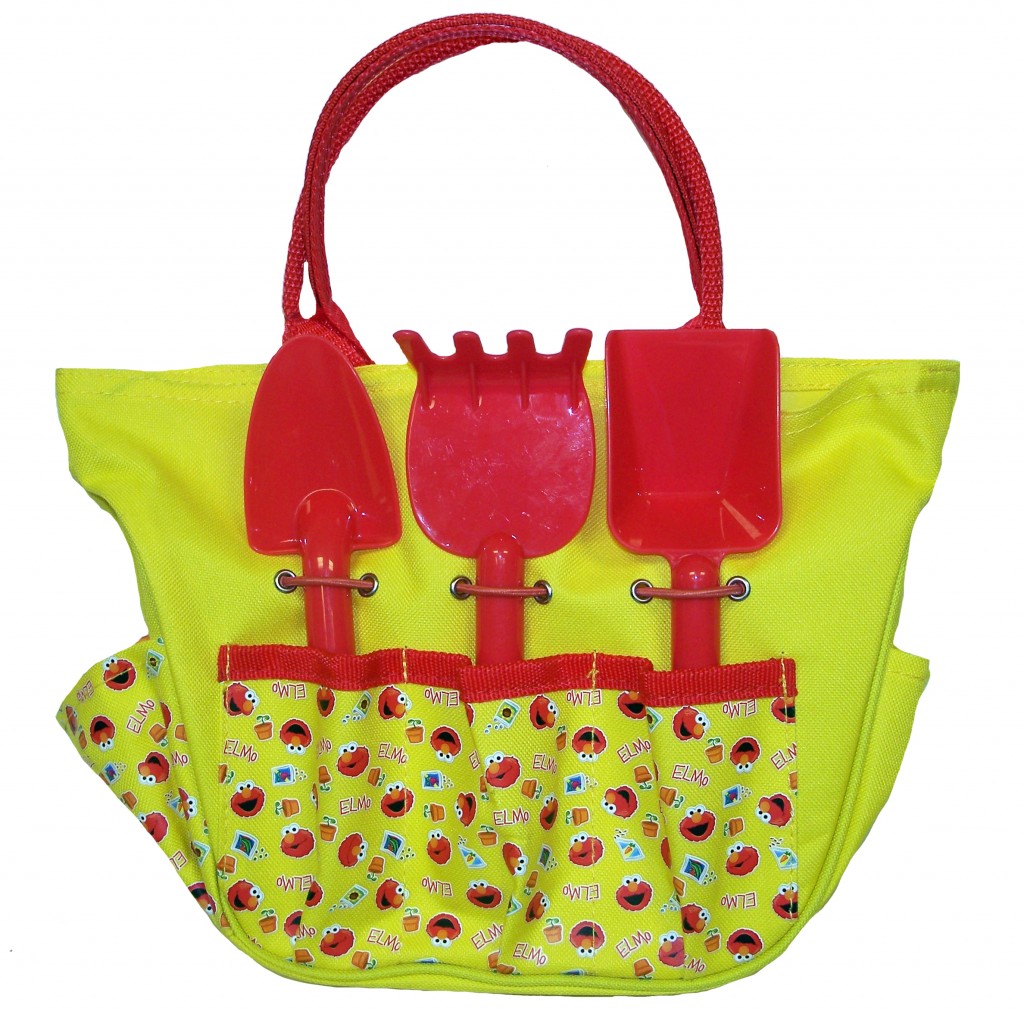 Be sure to head to Lowe's to grab a few gardening items for the kids. I found them at the back of the store, close to the garden center.  Though I wasn't too impressed with the plastic Sesame Street gardening tools (though, they'd be perfect for the littlest gardeners), the kits do look cool.  Even if you don't pick up the tote or kits, the seed packets are reasonably priced at $1.99. We've got some peppers, sunflowers and green beans to plant!  Let's hope they fare better than our watermelon seeds which didn't make it back from DC in tact!