If I'm going to review something, then it might as well be delicious! Lucky us, we were sent a selection of very delicious chocolates and candies from Vermont Nut-Free Chocolates.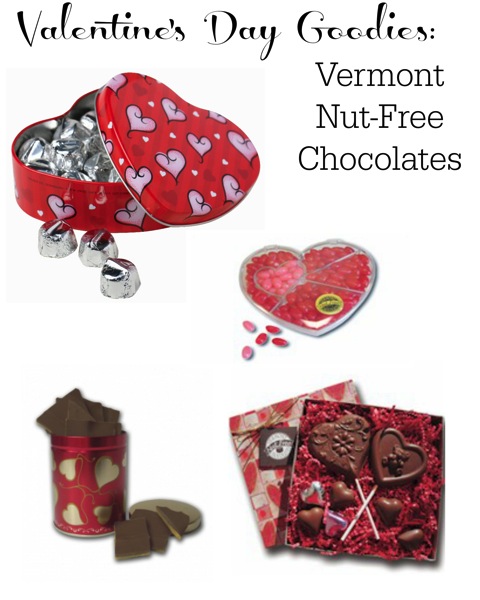 These were some of the most delicious gourmet chocolates I've ever had. They're rich and smooth, with beautiful packaging to boot. And because we know so many friends with nut allergies, it's great to know that a company such as Vermont Nut-Free Chocolates provides allergy friendly confections.
My favorites are a toss up between the Crispy Rice Chocolates and the Valentines Drops. The beautiful chocolates and candy that we were sent to review for Valentine's Day are reasonably priced. I appreciate that they're affordable, yet gourmet quality chocolates suitable for your Valentine or your little sweeties!
We had fun doing a little video in honor of these delicious chocolates. Check it out!
Beyond Valentine's Day, Vermont Nut-Free Chocolates has an expansive selection of chocolates and other treats, perfect for those on the hunt for nut-free confections.