Eight years ago when I started this site, I was inundated with baby gear research. Like many other parents, I spent hours researching the best products for my own baby. That research ultimately led to the creation of The Next Kid Thing.
All these years later, one of my most favorite things is attending shows, especially ones that showcase cool new gear and goodies. Last weekend, the kids and I made our way to Pier 92 for the New York Baby Show.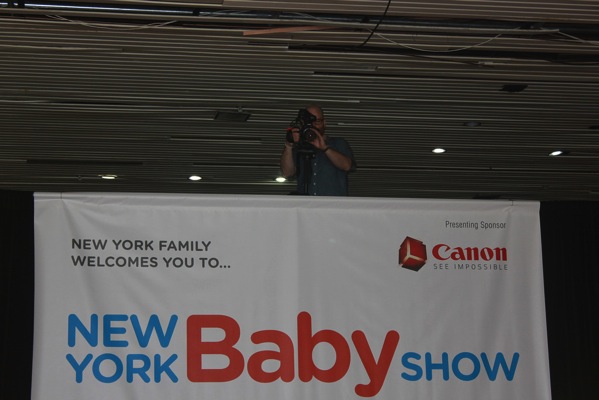 photo credit: Momtrends
Quickly becoming one of my favorite baby shows, this year's New York Baby Show didn't disappoint. This year's show featured more than 140 exhibitors for expectant and new parents to meet and learn all about. Alongside of the expansive list of exhibitors, the New York Baby Show rounded out their weekend-long show with sessions conducted by parenting experts and other informative sessions. Twiniversity and NYC Dads Group, two organizations that I proudly call my friends, were among the experts who led sessions.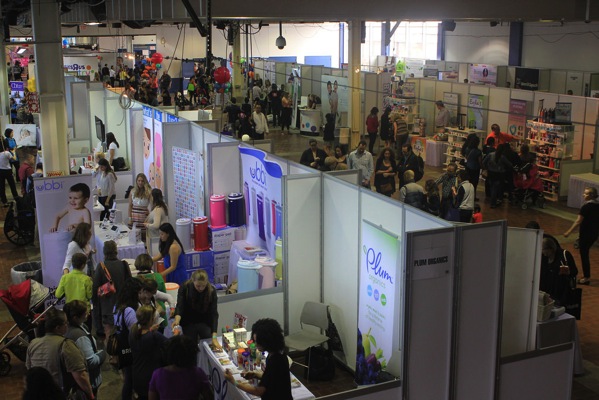 photo credit: Momtrends
And speaking of friends, new this year to New York Baby Show was the Blogger Lounge hosted by our friends at Momtrends. As always, Momtrends knows how to host a fun soiree; it was a treat that manis and blowouts were offered by the Glam Squad.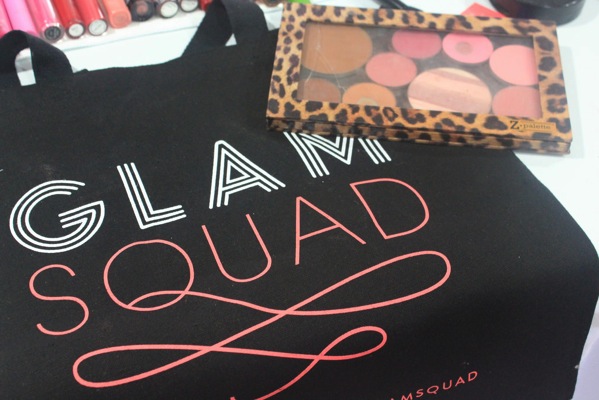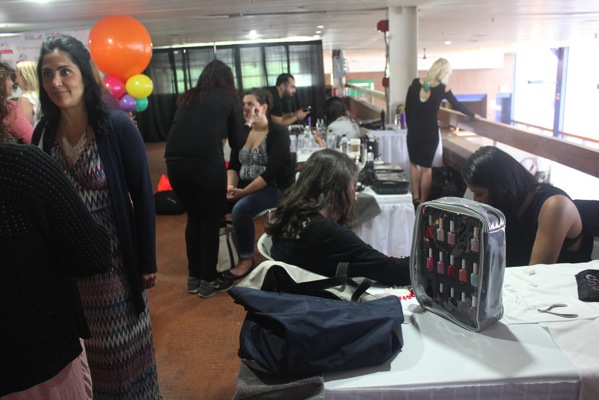 photo credit: Momtrends
Before hitting the floor at the show, bloggers were treated to lunch, some glam and had the chance to meet several brands before the show. The Blogger Lounge also provided childcare courtesy of the Nanny League, which was basically a two hour playdate for Littles.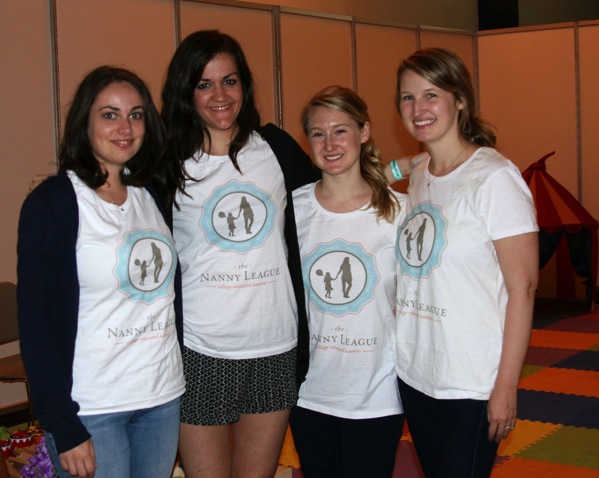 photo credit: Momtrends
So, while Littles was hanging out at the childcare area, Biggie and I walked the showroom floor to meet and great with the exhibitors. Biggie was my photographer for the evening, and he was able to capture photos as I networked.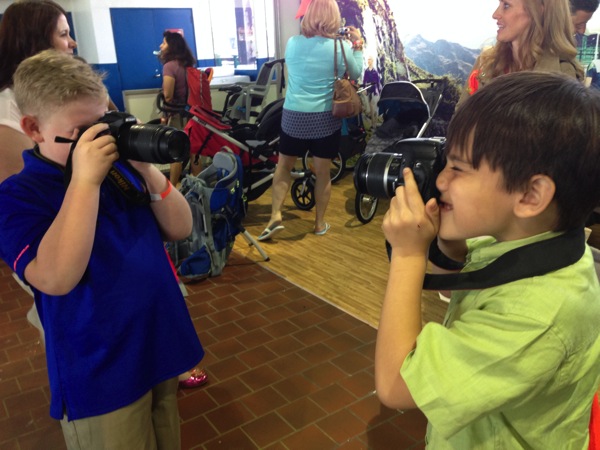 I loved the way many of the companies interacted with him as he took pictures, but my favorite was when we approached Canon's booth. Canon, the presenting sponsor of the New York Baby Show, was on hand to showcase several of their latest cameras, including the beautiful and wifi-enabled 70d and T6i models.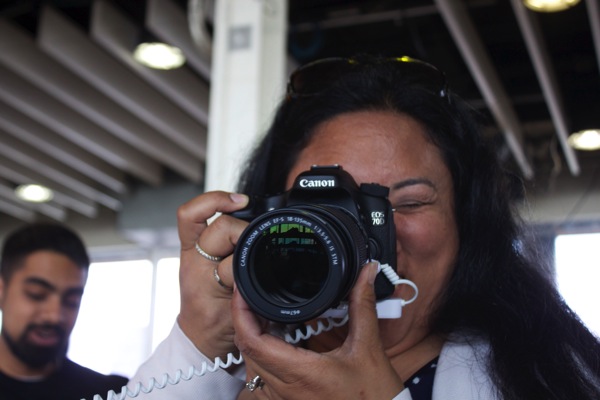 photo credit: Jack Bertram
As I spoke to one of the Canon reps to share my longtime love for their products, another gentleman was so nice to engage with Bigs. He asked to see his photos and made him giggle while I ogled.
Back to the babies: there were so many favorite brands at this show, so it was almost impossible to visit every booth. But here are just a few of the many brands that we loved visiting at the New York Baby Show:
My friends at Regal Lager had a spectrum of beautiful Cybex gear, but the innovative Cloud carseat was my absolute favorite.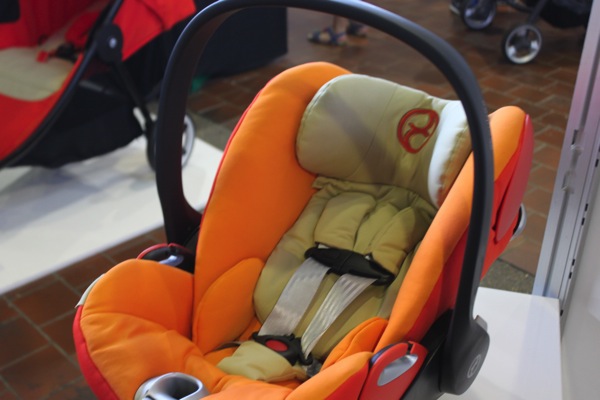 photo credit: Jack Bertram
This thing grows with baby; it's incredible. Love to Dream swaddles promote the arms up sleeping position that many babies naturally love. The textiles for these swaddles are so soft and pure. I love recommending these super practical swaddles and sacks to all of my new mom friends.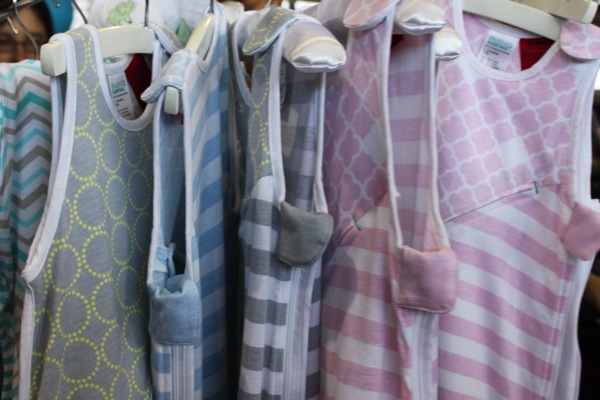 I loved stopping by the Babyganics booth to check out their growing product line. Their sunscreens and hand sanitizers are staples in my beach bag.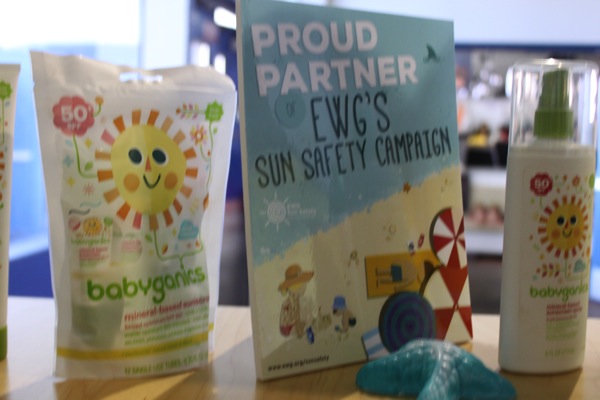 Shea Moisture is another personal favorite that I loved meeting. The Mommy scrub is so perfect for expectant moms and even ones who, like me, just love the smell and feel of this delicious scrub.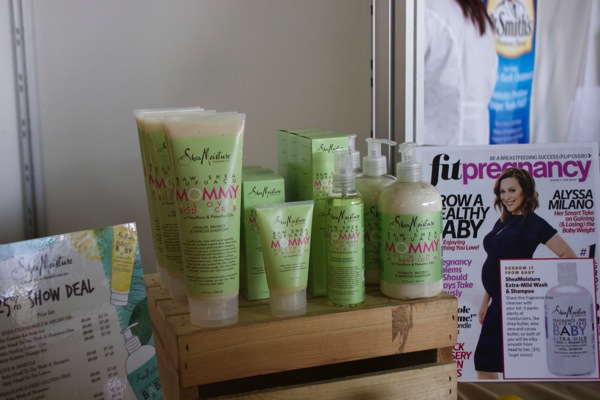 photo credit: Jack Bertram
I was excited to see Nordic Naturals exhibiting at this show because I JUST bought their Children's DHA liquid which comes highly recommended for kids with speech delays. I add a few drops into Little's smoothies and voila! I've noticed a difference since he started the drops, and I'm thrilled that this liquid seems to be gentler on his sensitive stomach. Nordic Naturals offers a range of supplements applicable for all members of the family.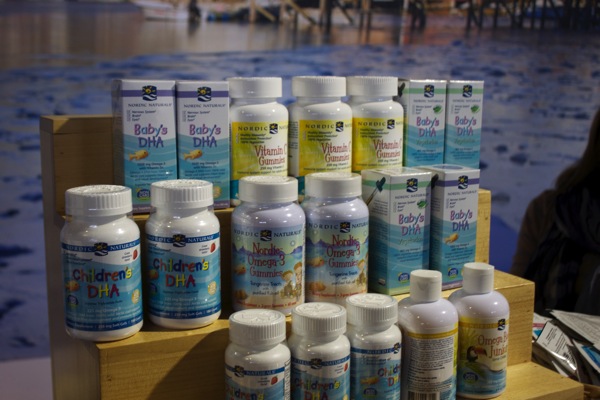 photo credit: Jack Bertram
I met lots of newcomers at this show, which is always exciting. I can't wait to learn more about this crib mattress, these snacks and this cool new family camp in Vermont.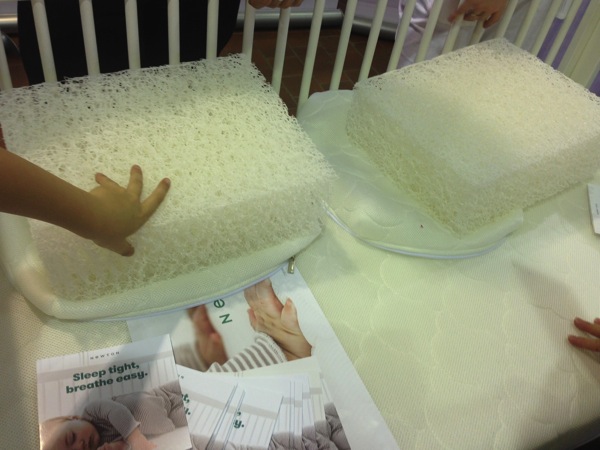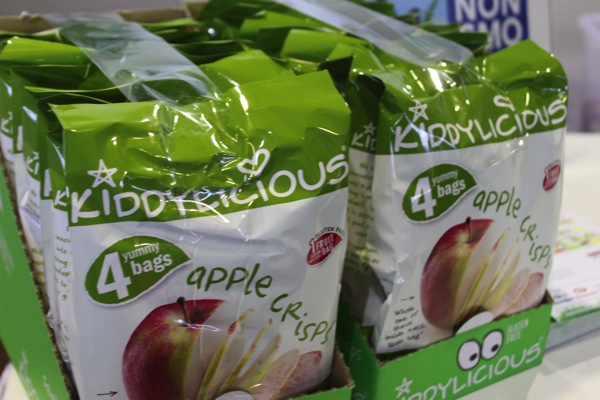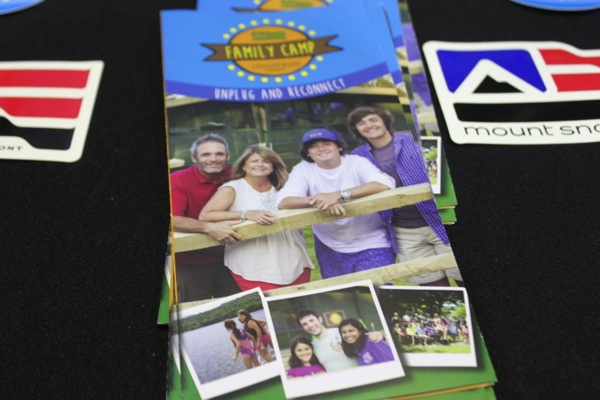 One newcomer that I wasn't able to meet was the stroller company, gb. I wanted to get a closer look at the Qbit, which appears to be a smaller stroller that would work well for city families.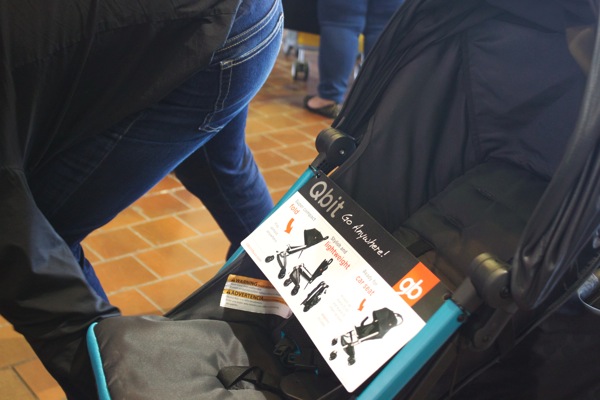 If I had an unlimited amount of time, I would have loved to walk the show for another day to meet the other exhibitors that were too busy to chat. The New York Baby Show is a fabulous forum for expectant and new families to learn, shop and engage with family-centric exhibitors. What I truly appreciate about this show is that the whole family can enjoy the day together.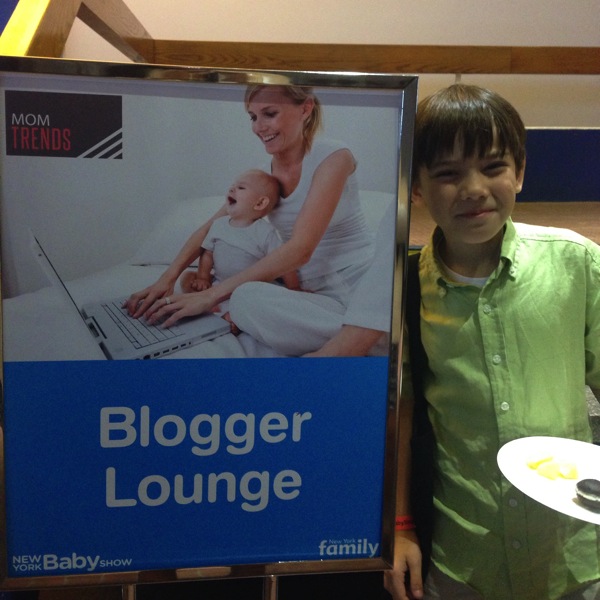 The two-day format on the west side allows for show-goers to truly take in all that this show has to offer, from information sessions to visiting all the booths to taking a stroll on the test track. If you're pregnant or have a new baby and want to check out the latest and greatest, be sure to put the New York Baby Show on the must-do list.
A big thank you to Momtrends and New York Family for having us this year. As always, I enjoyed covering this show and look forward to sharing more.
Full disclosure: This is a sponsored post and I am being compensated for sharing my experience. As always, all opinions on NKT are my own.