Later this month, Target is rolling out a stylish line for kids called Pillowfort. This new decor collection from the forward-thinking retailer embraces personality and whimsy, while touting affordability. Target is describing Pillowfort as a stylish decor line that appeals to kids and parents alike.
There's so much awesome in Target's Pillowfort decor collection, but here's what we're most excited about: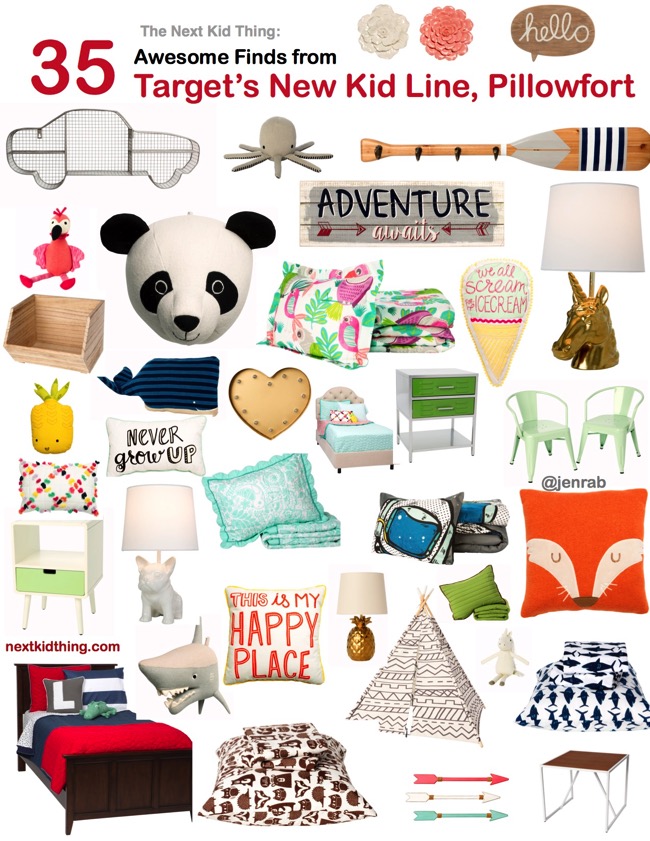 While business publications are focusing on the gender neutrality of Pillowfort, I'm simply calling this bedroom collection: fun and fantastic for every taste. And how cute and catchy is the name? Pillowfort.
I made countless pillow forts with my brothers and cousins in my bright yellow mix-matched room. I love how this mix-matched style is on trend 30 years later.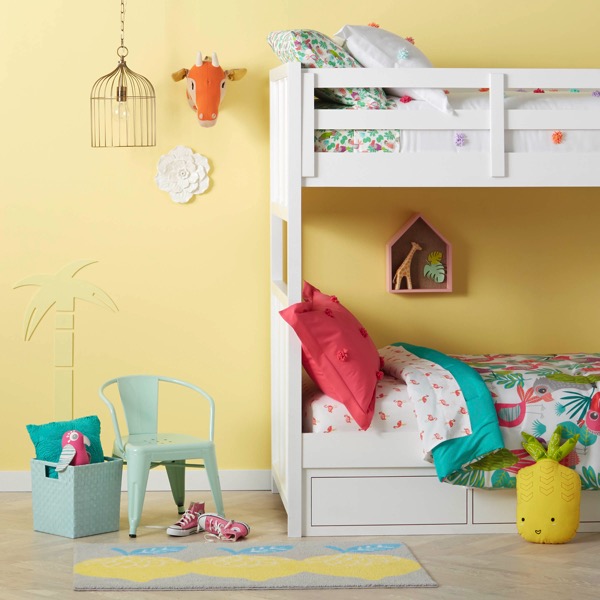 Designed entirely in-house by Target's Design and Development Team, Pillowfort has an emphasis on statement pieces that are meant to grow with kids, with cool bedding and décor that can be mixed-and-matched as style evolves.
Target's senior vice president of product design and development, Julie Guggemos describes Pillowfort as "cute enough for a three year old, and cool enough for a ten year old."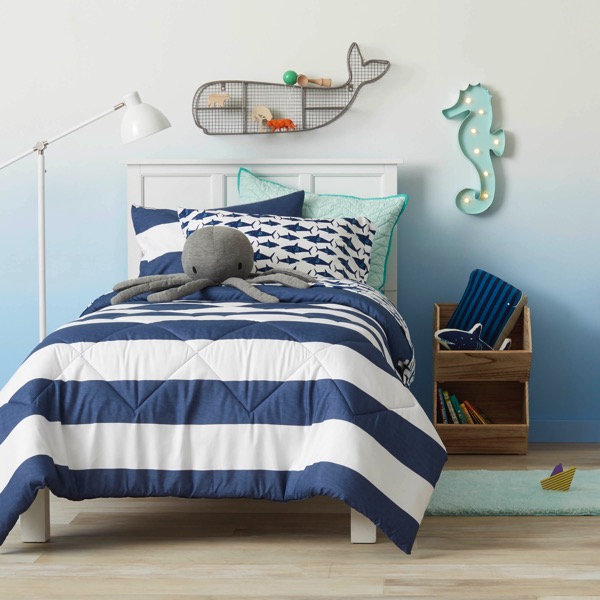 I just love that Pillowfort is suitable for babies to tweens. I'm all about furniture and decor that grows with the kids. Remember that Dream as Big as the Sea Whale Printable that I created last year? How sweet would it look in a nautical room with Pillowfort accents.
Though the collection exudes a style of its own, I think Pillowfort looks like Jonathan Adler meets Pottery Barn Kid meets your favorite kid deisgn Pinterest board.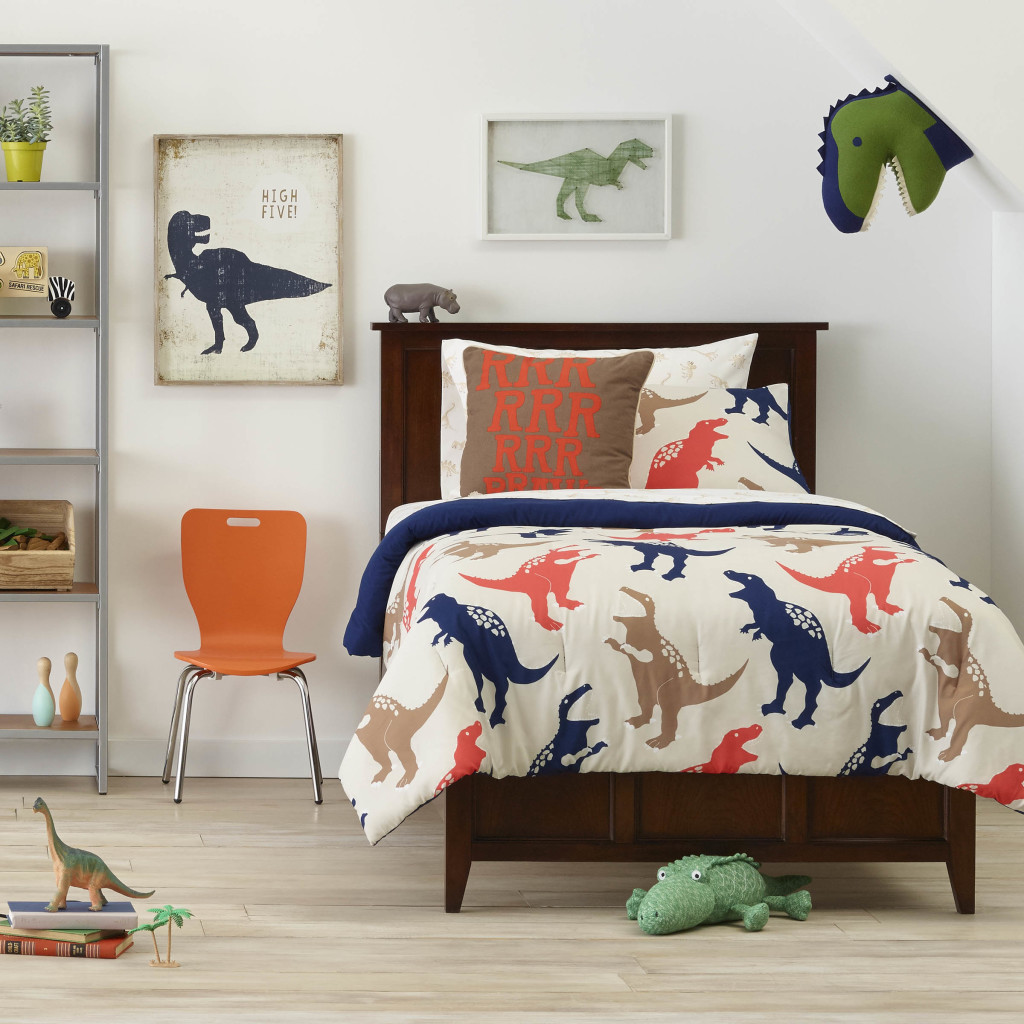 With hues of gray, mint, coral, indigo and scarlet, Pillowfort has so many pieces that I'm ready to add to my shopping cart now. The mid-century inspired pieces to animal prints to adventure designs, Pillowfort really has something for every taste. From the bulldog lamp, to the whale shelf to the sweet tent to the bear sheets, everything in Pillowfort is Pinterest-worthy and most certainly the Next Kid Things. Forget the kids, I'm getting several items from Pillowfort for myself.
The Pillowfort collection arrives in stores and on Target.com Feb. 21, with furniture arriving this summer. Prices will range from $4.99 – $59.99 for bedding and décor, and $39.99 – $599.99 for furniture.
And because I can't get enough of this sweet collection, click on the photo of the arrows to check out the entire line:
What's your favorite piece in this collection? My 8 year old is obsessed with the teepee! My 4 year old wants the panda pillow. Me? I'll take the bulldog lamp!