It's not quite official yet, but Spring has sprung in our neck of the woods, and you know what that means…
It's time to root, root, root for the home team!
Just in time for Spring Training, 2K Sports has released Major League Baseball 2K10.  For the MLB video game series' tenth anniversary, this variation showcases perhaps the best graphics yet.  Check out the trailer to see for yourself.
The ongoing battle of pitchers vs. hitters is the highlight of the game, where pitching mechanics and right-stick swing control enhancements convey realistic experiences.  MLB 2K10 also boasts a revamped fielding system, new signature animations, as well as a new star player rating system.  The game is available for XBox 360, PS3, PS2, PSP, Wii, DS and PC and is rated E for Everyone.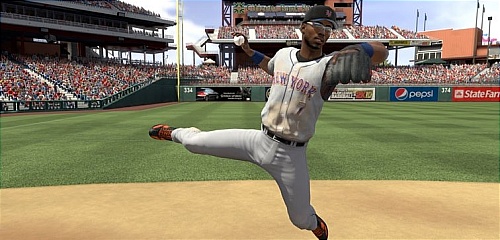 The kid and I had the chance to preview 2K Sports' MLB 2K10 the other week, just before it hit the shelves.  During the demo, I was in disbelief how incredible the graphics were; if I didn't know any better, I could've mistaken this new game for a live broadcast of an actual ballgame on tv.  The audio adds to the whole realistic experience as well.  During our demo, we chose to play using our team, the Mets in their homefield, Citi Field. Having visited the new ballpark for the first time last summer, I was in awe of just how realistic the graphics of MLB 2K10 were to the park.  Speaking of Citi, did you know 2K Sports has a cool gaming suite within the Fan Fest area at the ballpark?  It's a must-see and must-do if you make it out to the park.
For the most part, I watched the demo, rather than played MLB 2K10 myself, but I plan on having a more thorough review of the game as soon as we have the chance.  There's quite a few other baseball games that are big for sports gamers, but as a non-sports gamer who reviews a host of games for kids, I think MLB 2K10 is certainly one to check out.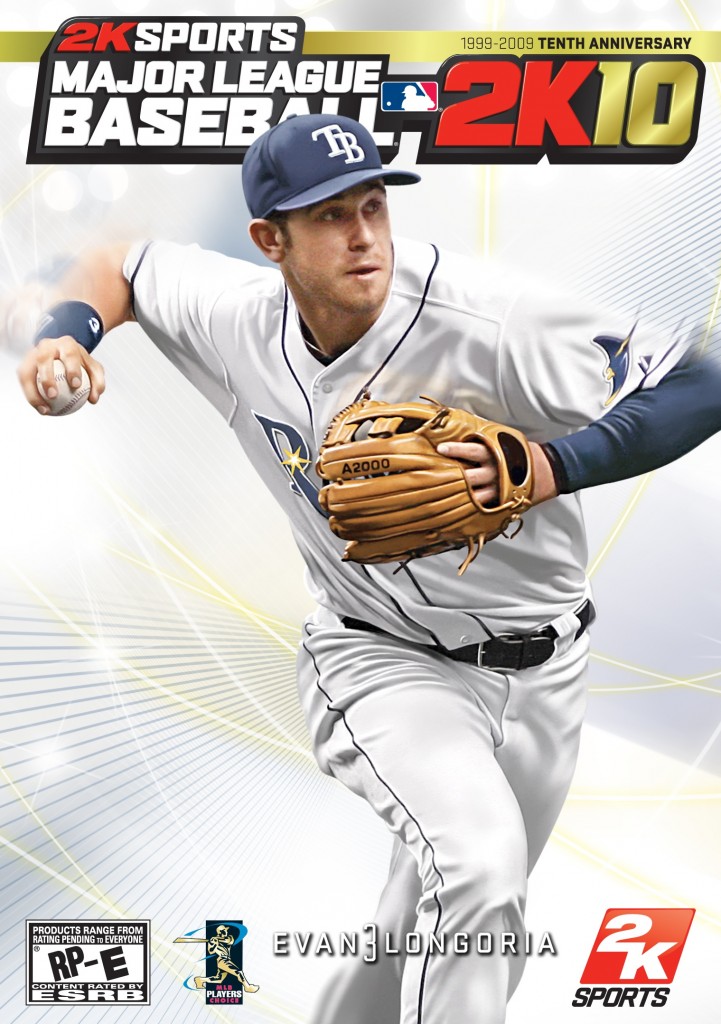 Win it!
Two of lucky NKT readers will have the chance to win a copy of 2KSports MLB 2K10!  That's right, two.
To win a game, let's make it easy, tell me about your favorite MLB team, players or stadium.
Per usual, share on any social networking site for extra entries.  Comment below for all entries.
Check it!
While we're talking about baseball favorites… together with some fellow bloggers and kids from the NY Boys and Girls Club, our family was invited to participate in Citi Field's Kid's Day tomorrow.  As diehard Mets fans, we're over the moon about this cool experience.
Want to see what we're up to at the ballpark?  Be sure to follow me on Twitter and on Facebook to get live updates throughout the day!
If you're in the NYC area tomorrow, Citibank branches in the five boroughs will host baseball themed activities, including kids' games, food, face painting, balloons, clowns and characters. Former Met Ed Kranepool will visit the Park Slope Citibank branch from 12:00-1:30pm to sign autographs. Baseball themed refreshments will include hot dogs and cracker jacks.