YouTube has launched YouTube Kids, a new free app that's tailored to deliver carefully-curated content geared to kids and families. This huge move for Google and YouTube was met with excitement and could be regarded as a game-changer.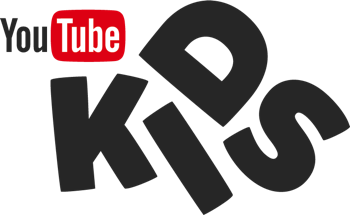 YouTube is the second largest search engine, the fastest growing video sharing website and has become a staple in our children's media landscape, so the development for YouTube Kids was an expected and heavily anticipated move from parents and tech enthusiasts alike.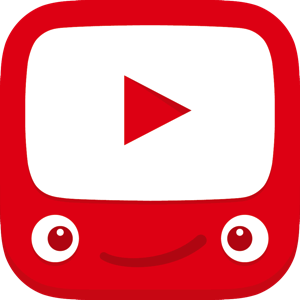 The new YouTube Kids app will allow kids to explore family-friendly content within safer parameters. With larger images and bold icons, the app features a fun design and easy-to-navigate interface for smaller hands.The search has a voice option, which is perfect for kids who can't spell or type yet.
Parents will appreciate the parental controls that will help to safeguard their kids' usage and content they watch. The timer allows the app to shut down when their window of time is up. If headphones aren't within reach, the sound settings can be adjusted to turn off background noise or sound effects. If you only want your kids to watch certain videos, you can shut down the search option to limit their ability to search for other videos. And, as with any new version, YouTube has allowed for an option to submit feedback.
As for content, YouTube has partnered with many of the most popular content creators that already provide kid-friendly videos. YouTube has aligned with Sesame Street, Thomas the Tank Engine, National Geographic, KidzBop, Play-Doh, among other kid favorites. A few months ago, we got a sneak peek of Furchester Hotel, the new YouTube series from Sesame Street. It's safe to say, Littles is quite smitten with this cool new series.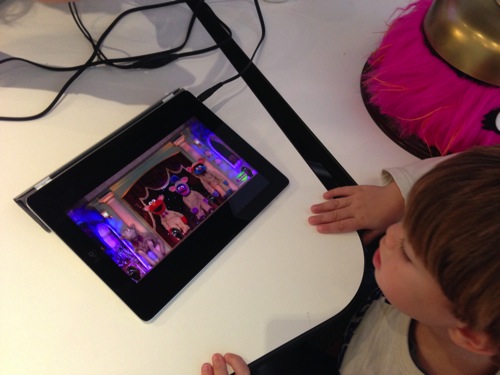 Entertainment and Educational 
I was initially under the impression that YouTube Kids would be more for the preschool set, where cartoons could live freely. After further exploring, I was quite excited to find Biggie's favorite YT channel and personality, Mr. Stampycat. Oh, Mr. Stampycat…you've been so kind to keep my sporty kid with cabin fever entertained this winter! Before discovering Stampycat, Biggie has clicked on way too many inappropriate Minecraft tutorials where F bombs or other inappropriate words were dropped. Another excellent channel that I'm so glad is featured on YT Kids is the Khan Academy. The Khan Academy, themselves, are a game changer in the educational video realm. If your friends are like mine, it seems so many parents are lost by the new educational concepts being implemented, it's great that kids will be able to get help with their common core math homework thanks to Khan. (Or will they?)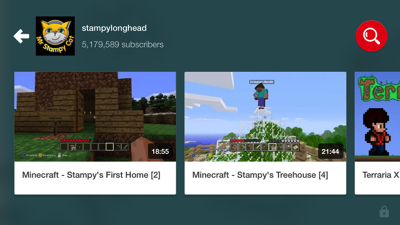 A few things to note: I did not see an option to create and upload videos to YouTube Kids, which is good. It's important for younger kids to enlist their parents' help before uploading any content to YT. I would love to see YT partner with smart sites such as KidzVuz so kids can easily view authentic video reviews. Like bloggers are required, I think video content creators need to disclose products that were provided for review, as well as paid placement.  And speaking of sponsored content, there are ads within videos. I noticed mostly family-friendly advertisements. I know ads make services such as this "free," and considering the target audience, this is a slippery slope. So I think the ad presence might be my main qualm for an otherwise innovative media app for kids.
YouTube: the ultimate kid distraction
Having spent so much time in the hospital and doctor's offices for my younger guy, YouTube has always been an invaluable resource. Whenever Littles would have to get the electrodes placed on his head for an EEG, a process that would sometimes take up to an hour because of his physical resistance, we always turn to YouTube. YouTube always has new or different videos that would distract my toddler from the medical procedure du jour.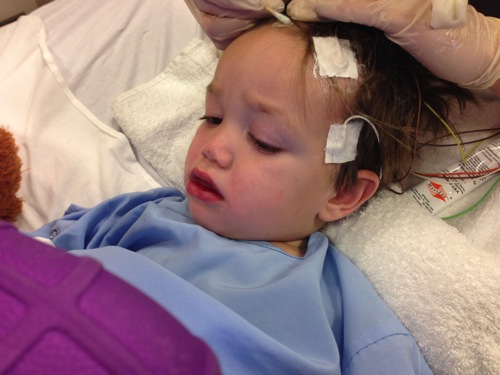 After we've run out of things to play with in the hospital's massive playroom, Mother Goose Club and Thomas videos were our only savior. 
With the ability to search for unboxing videos before buying something or how to fix our washing machine, YouTube has already changed life or modern parenting as we know it. For families who have limited media access, free services such as YouTube may be a child's only exposure to educational video content. The YouTube Kids app will streamline family-friendly content, a measure that any media enthusiast—young or grown up—can appreciate. A big kudos to Google and YouTube for creating something that will undoubtedly be a game changer, and for some, life-changing.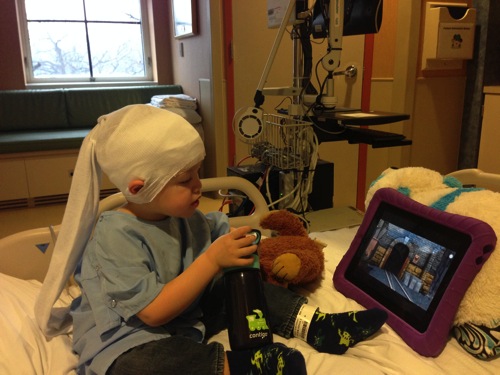 The free YouTube Kids app is available for download at Google Play and the App Store.