During the summer, we can't get enough of outdoor play.  Some days, we're outside and in the water from the minute we wake up to the minute we go to bed.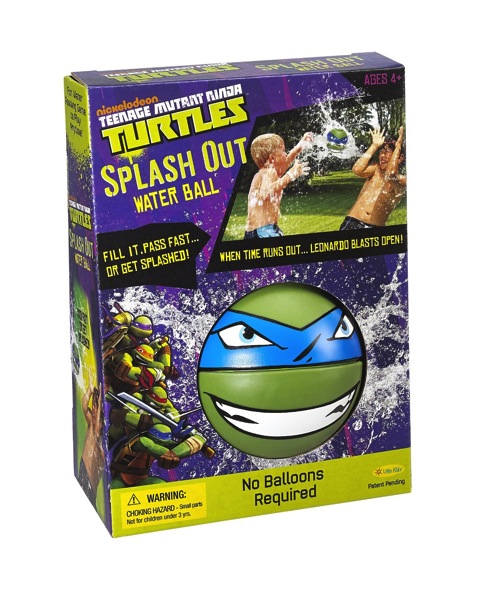 On that end, outdoor toys get much play time.  We love sports, bubbles, biking and truly, anything that has to do with water.  I loved learning that Little Kids' has a fun selection of Teenage Mutant Ninja Turtle toys, but I was immediately drawn to their cool water toy, the Splash Out Ball.
Just as it sounds, the Splash Out Ball is a ball that can be used with water play.  Just fill the ball with water, either manually or by submerging, and then close the cap.  Toss the ball back and forth, like you would in a game of hot potato.  When time runs out, someone gets splashed when the chamber pops open.  
The Splash Out Ball is so easy and perfect for the pool or beach.  It's like playing with a water balloon without the mess of balloon remnants.  A caveat of this game is that it can be hard for the younger ones to fill so that it's full enough to pop open…and of course, when it pops open too early and all over you!