With Frozen winning an Academy Award for best animated feature, among a few other accolades, the insta-classic Disney tale of two sisters is still all the buzz.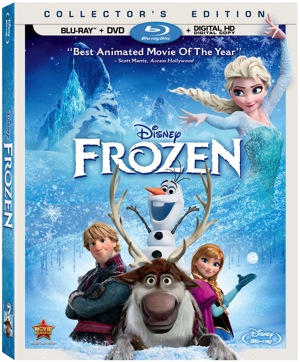 Idina Menzel (or Adele Dazeem, depending on whom you ask) was just on Fallon last night belting out the movie's signature song, accompanied by the Roots who played children's' toys.  It was epic to say the least.
 And since Frozen is still flying high this winter, the movie's other star, Kristen Bell sings quite a few of our favorites.  Her duet with Santino Fontana (Hans) in Love is an Open Door was recently released exclusively by Disney Movies Anywhere. In case you weren't aware, Disney Movies Anywhere is Disney's all-new, cloud-based digital movie service. Frozen is now available digitally to own.
Santino Fontana was the prince in Broadway's Cinderella so my older son and I are totally smitten with this clip.  To watch a Broadway star on stage and then to have him voice a Disney character is pretty cool for a young kid to appreciate.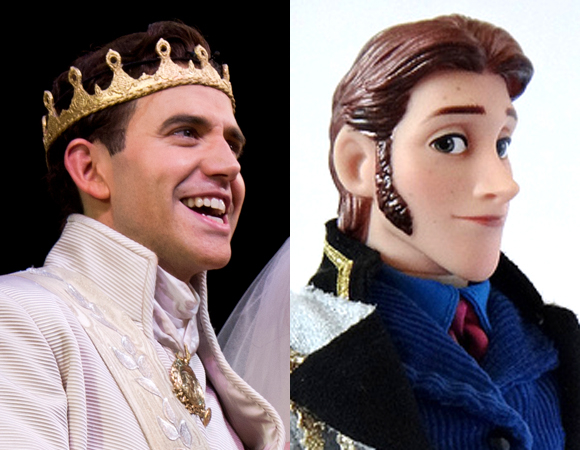 Photo credit: Theatermania
Frozen Blu-Ray/DVD/Digital Combo Pack to be Released on March 18
With all this talk about Frozen, even though it's already availably digitally, I'm excited about for when the Blu-Ray/DVD drops on March 18th.  Like many Blu-Ray and DVDs, Frozen will have quite a few exclusive features. 
Here are a few of the exclusive features that will be available on the Frozen Blu-Ray/DVD/Digital combo pack.
The Making Of Frozen (Blu-ray, Digital)
 D'frosted: Disney's Journey From Hans Christian Anderson to Frozen (Blu-ray, Digital)
Breaking The Ice – The Real Making Of Frozen (Blu-ray, Digital)
4 Deleted Scenes with introduction by Directors Chris Buck and Jennifer Lee
Original Theatrical Short – "Get A Horse" (Blu-ray, Digital & DVD)
"Let It Go" Music Videos by Demi Lovato, Martina Stoessel & Marsha Milan Londoh (Blu-ray, Digital & DVD)
Frozen Teaser Trailer (Blu-ray, Digital & DVD)
Making of Frozen still with Jonathan Groff, Kristen Bell and Josh Gad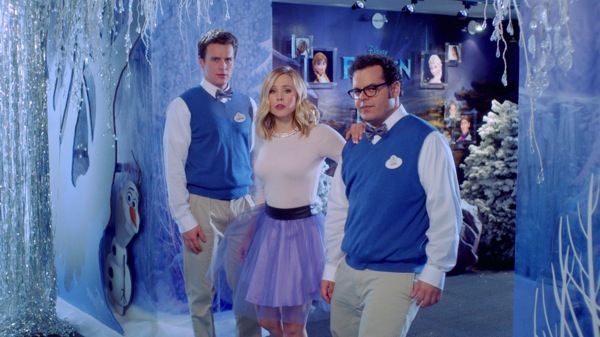 If you're anything like us, when we find a favorite movie, we watch it non-stop, sometimes til the disk breaks. We can't wait for this release!