Thomas & Friends Minis might be tiny, but they're certainly big with the preschool set. In a move that will likely blow my Thomas AND super hero fanatic's mind, Thomas & Friends is unveiling even more cool DC Super Friends character Minis.
Last Fall, Fisher-Price launched a line of Thomas & Friends MINIs featuring mash-ups of the iconic characters from Thomas & Friends DC Super Friends™, including Thomas the Tank Engine as Superman, and friends decked out as The Flash, Robin, and Cyborg, and others.  The collection was a huge success among preschool and fanboys alike, selling more than five million minis at Walmart in just 10 months, and now Fisher-Price will be expanding their mash-up collection by heroic proportions, adding 36 new DC Super Friends mash-ups. In addition to the DC Comics mash-ups, Thomas is also taking things to a pineapple under the sea for an all-new set of 13 Thomas & Friends-SpongeBob SquarePants mash-up MINIs. 
Here's a look at the 2016 Thomas & Friends  and DC Super Friends Minis releases: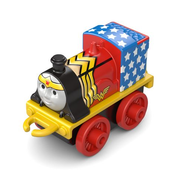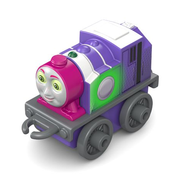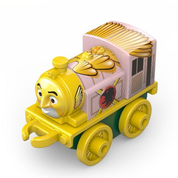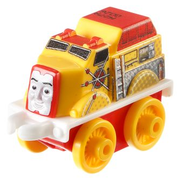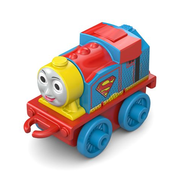 \
I want the entire collection for myself, please!Fisher Price is set to debut more than 35 new DC Super Friends mash-up MINISinspired by the world's greatest Super Heroes. 
Brand new mash-up MINIS for 2016 include:
DC Super Friends:

Bizarro/Thomas
Batman/Thomas
Wonder Woman/Emily
Bane/Hito
Poison Ivy/Emily
Lex Luther/Paxton
Green Lantern/Gator
Supergirl/Roie
Catwoman/Millie
Green Arrow/Henry
Nickelodeon's SpongeBob SquarePants:

SpongeBob/Thomas
Patrick/Percy
Mermaid Man/Bash
Gary/Spencer
Plankton/Diesel 10
SpongeBob/Toby