28 Sep
Through elaborate light displays, graphics and life-like robotic dragons, How to Train Your Dragon Live Spectacular dazzles kids and parents alike. The show, which ran around two hours, was both mystifying and electrifying with shots of fire and a fantastic storyline that paralleled the original animated movie from Dreamworks.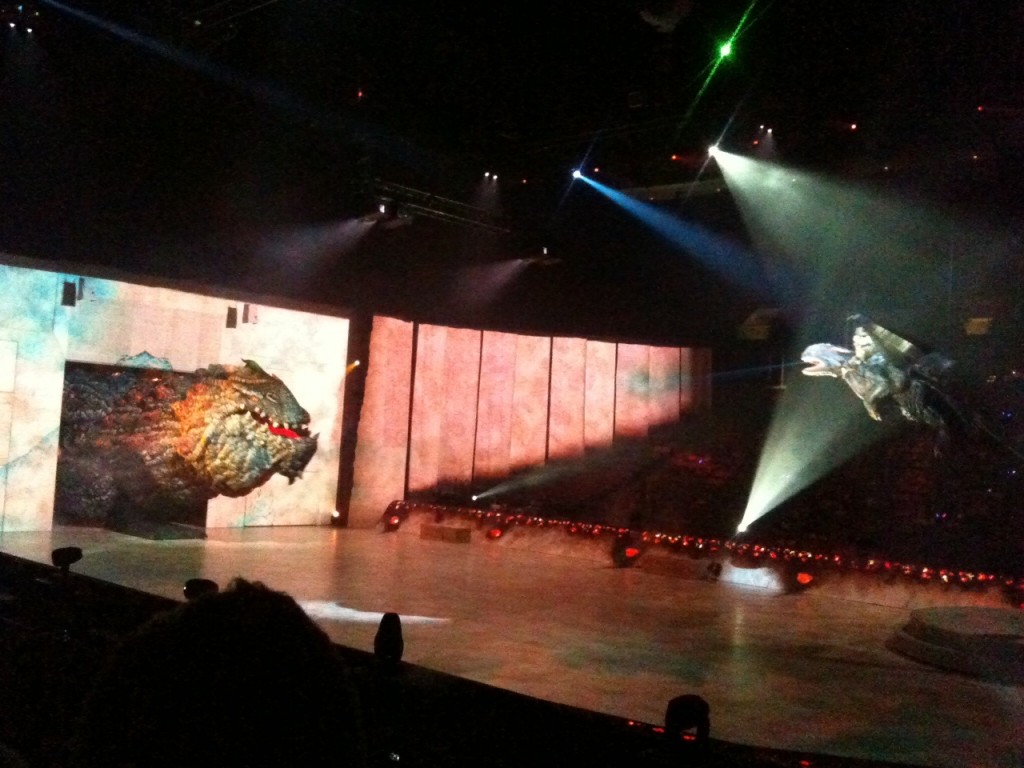 It was Hiccup and Toothless' bond and camaraderie that captivated the audience the most, with their ability to bond over differences and similarities. The vikings and dragons were fun supporting characters that complemented the innovative set of this live show.
My family celebrated my 5 year old's birthday at the opening of the first show at the IZOD Center. Since we surprised the birthday boy with the show, he was a bit taken aback by the scale of the dragons and the dark elements overall. It took him almost half the show to truly get into it, with periods of him burying his head into dad's shoulder. Judging from the sounds of the audience, families enjoyed the show as much as we did, but other toddlers and preschoolers seemed scared at times too. My suggestion: this show isn't as appealing to toddlers and preschoolers, but is more geared to the kids who can understand reality vs. staged show.
Overall, Dreamworks How to Train a Dragon Live Spectacular was a hit for our family who adored the original movie! My husband and I were amazed by the light show and graphics, that we've YET to stop talking about it! The five year old's favorite part? Hiccup and Toothless flying all over the place. This is a must see if it comes to your area. And if you're in northern NJ, the show is at the IZOD Center until Sunday with tickets still available!