In the weeks leading up to Halloween, there's no shortage of festivities, and that includes down the shore, here in NJ! In the spirit of Halloween, Jenkinson's gets all tricked out for Boo on the Boardwalk. The fun on the boardwalk includes trick or treating, crafts and lots of tricks in between. We were onhand last weekend to experience the fun and I have the photos to prove it.
Boo on the Boardwalk has lots of games for the kids to play, with plenty of prizes too!  Entrance includes 2 free games, and there are several games that you can pay to play.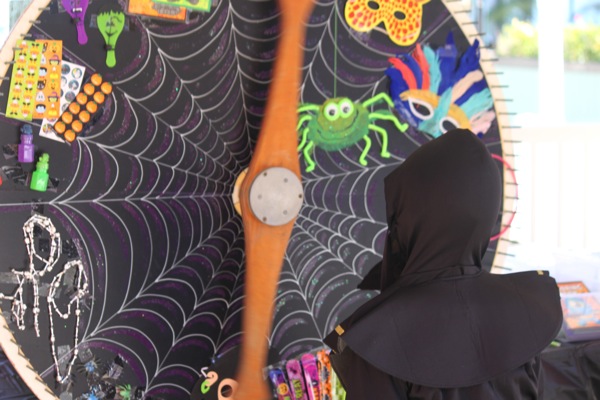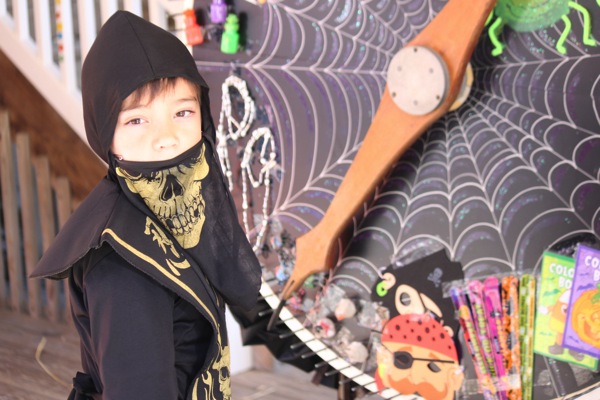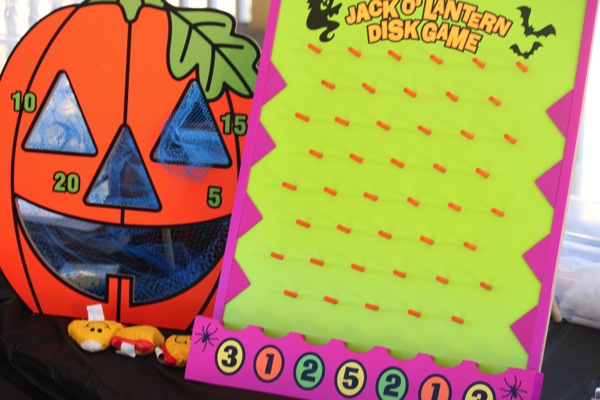 I love that kids of all ages can participate in the games! Littles had a blast with this Plinko-like game! Lucky us, he won 5 little prizes!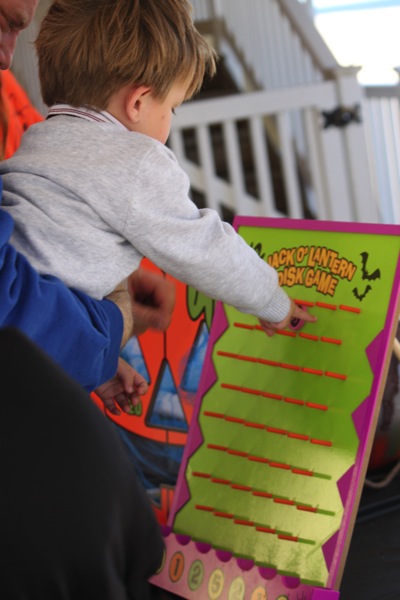 Boo on the Boardwalk is slated for this weekend, October 25 and 26 from noon to 4:00. Get the kids dressed up and head to the boardwalk for lots of family fun!
In between all of the activities, we did some trick or treating! We forgot our trick or treat bags, but Jenkinson's gives you a bag upon entry.
The boardwalk performer, aka Frankenstein, entertained the kids with a little show!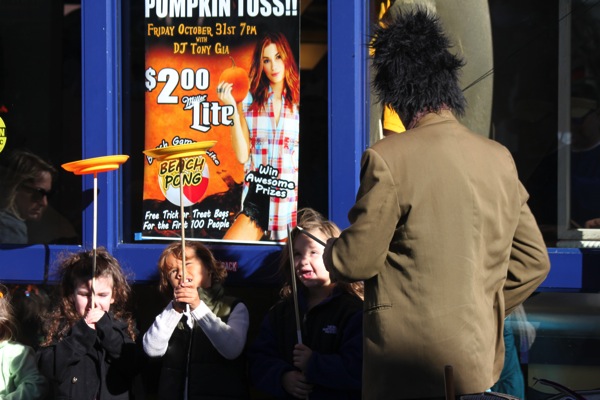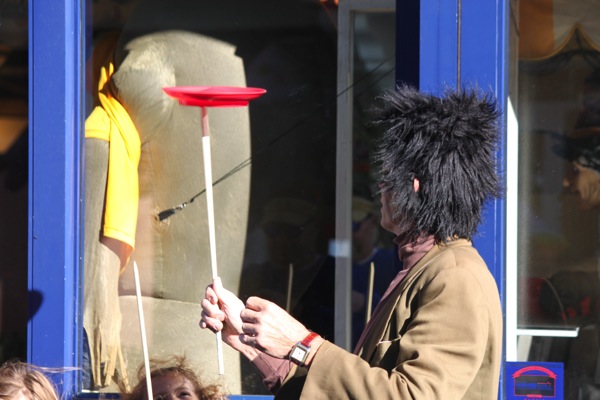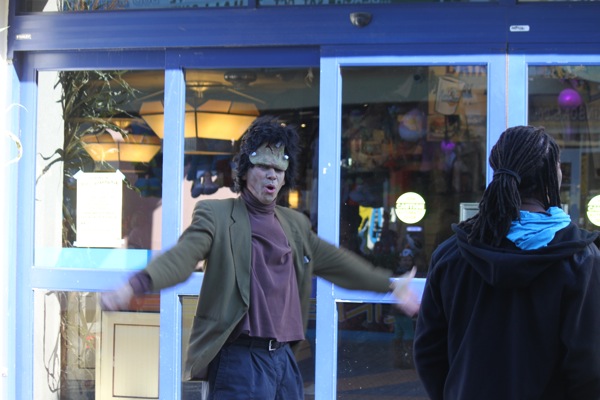 And what's a visit to Jenkinson's without a visit to the aquarium? We had a blast checking out our favorite friends.  We even caught the penguin feeding for the first time, something we always missed over the summer!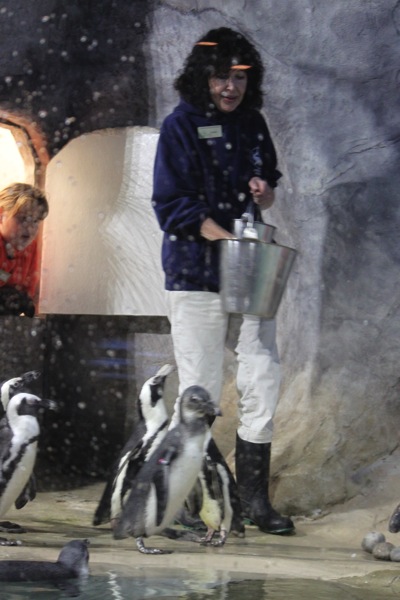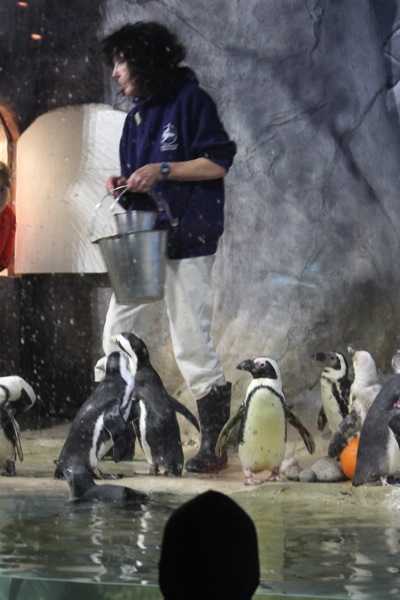 We loved that the animals had their own pumpkins throughout the aquarium!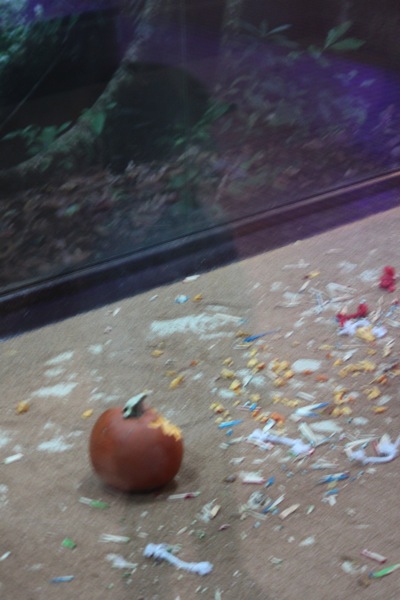 And to stay in the Halloween spooky spirit, I was able to get my fortune read right by the penguins exhibit.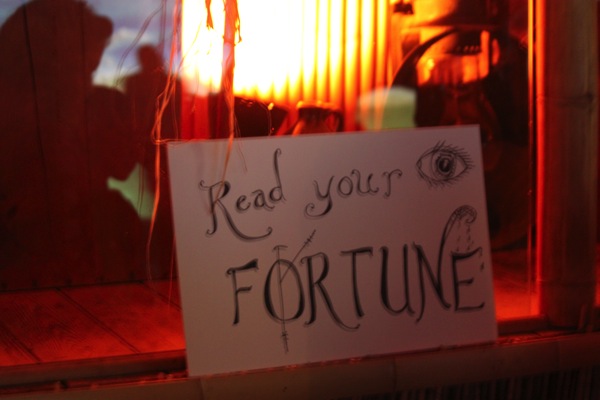 Apparently, all of my ongoing struggle will pay off in the end! Good to know!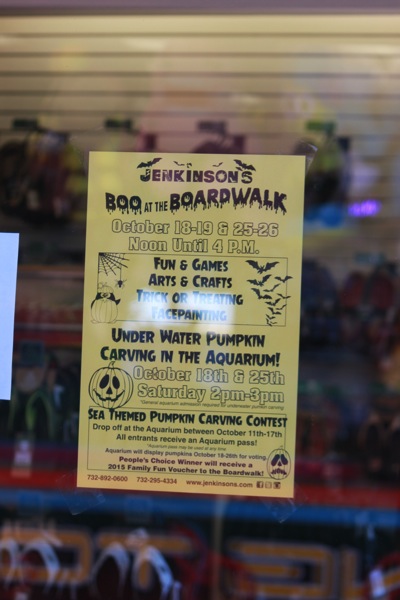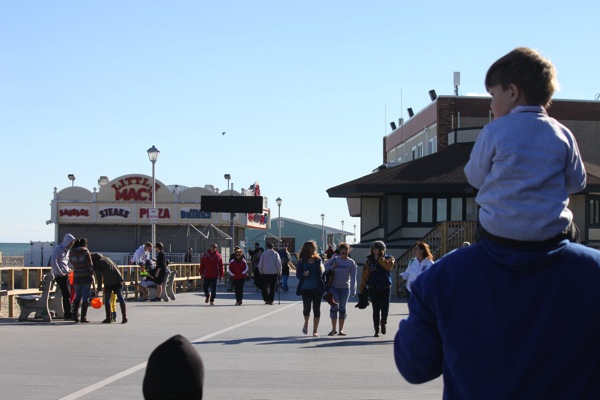 It was a wonderful fall day on the boardwalk, which is my absolute favorite time at the beach: less crowds, more beauty and just as much fun! If you have a chance, be sure to check out Boo on the Boardwalk this weekend at Jenkinson's!
Full disclosure: I am a Jenkinson's ambassador and received compensation as part of this program. My family received complimentary admission to facilitate this review, but as always, opinions on NKT are my own.