21 Apr
Everyone's favorite monkey is helping us to usher in spring today, just in time for Earth Day. Curious George, like most of us, has spring fever after a long winter.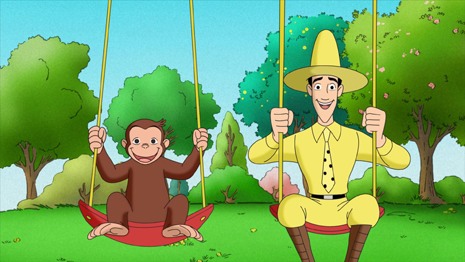 As usual, George finds himself in quite the predicament in the new PBS Kids movie, "Curious George Swings into Spring." As he finds his way, George is able to enjoy and learn about the beauty of spring firsthand.
To prepare for Curious George's "Swing into Spring" hour-long movie that coincides with Earth Day celebrations, we did some fun outdoor activities. After all, the best way to learn for the little guys is to do it hands-on, especially if it involves getting dirty!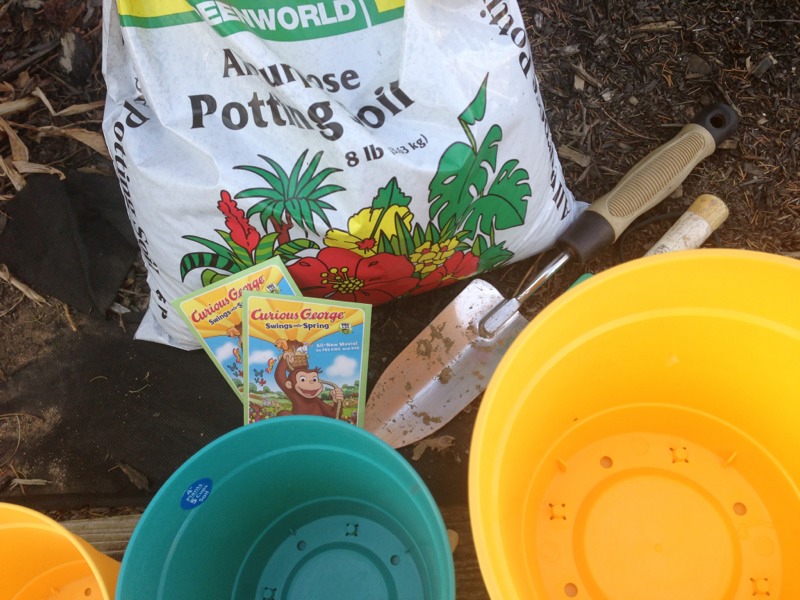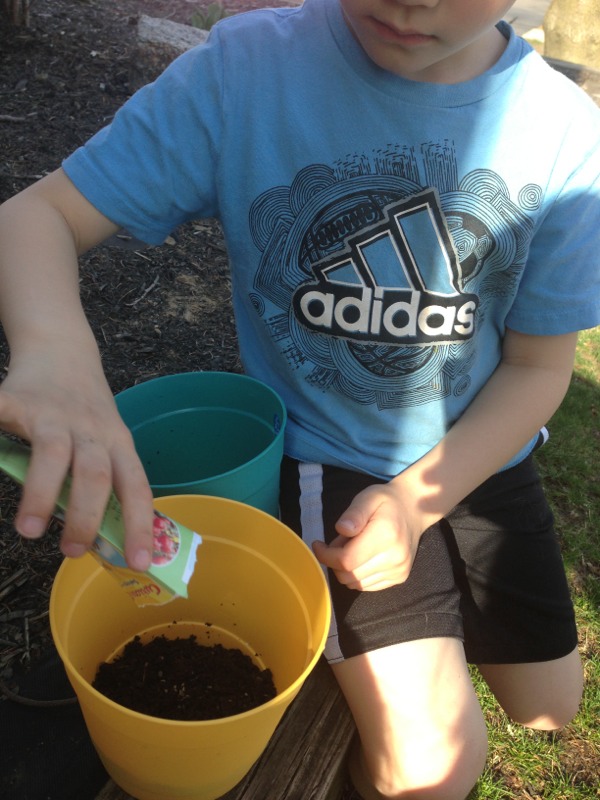 We're getting the groove of this suburban thing, which includes a new-found appreciation for gardening. The whole family gets into planting flowers, working on the lawn and cultivating a garden.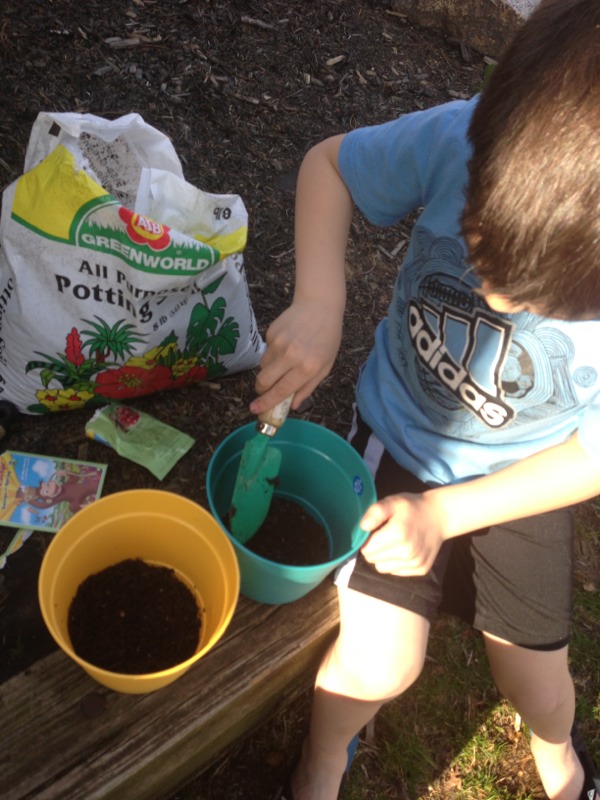 As part of this fun Curious George promo, our friends at PBS Kids sent us a fantastic spring care package, that included materials for planting tomato, as well as instructions for a fun bird feeder that incorporates recycled materials.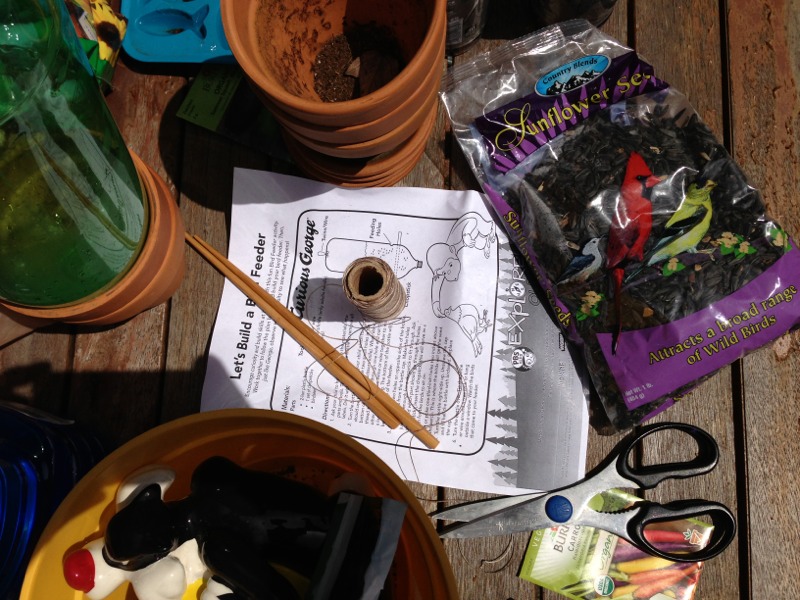 Together with our other plants, we planted our tomatoes last week. As we were working on the garden and seedlings today, we noticed the tiniest sprout! We've been careful to plant and keep our pots in sunlight and out of harm's way. We're looking forward to see the wonderful fruit it will bear!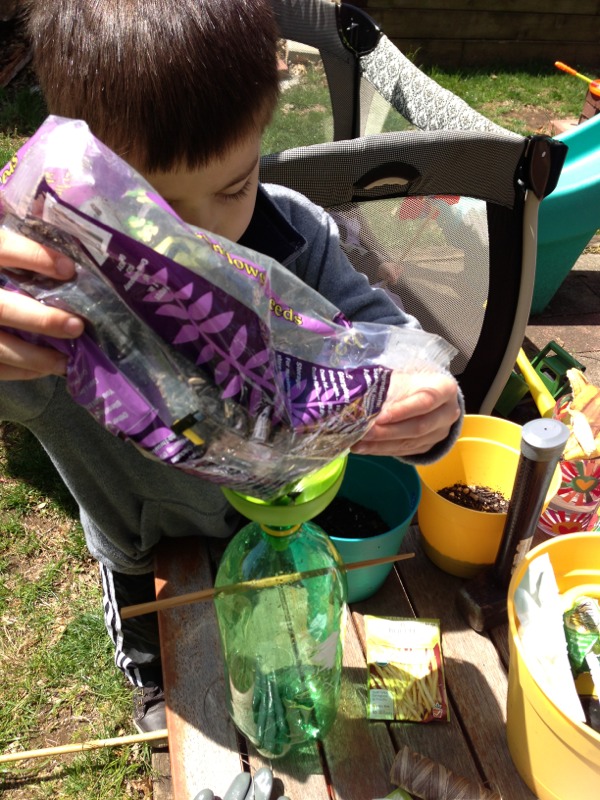 We enjoyed today's beautiful sunshine by building a bird feeder from a recycled soda bottle. After cleaning out the bottle, punching several holes for the twine at the top and holes to position the chopstick to act as a perch, we then filled the bottle with seeds. After closing the bottle and flipping it over, we found a perfect spot to hang our new feeder right outside our window. We'll be watching for birds to come visit!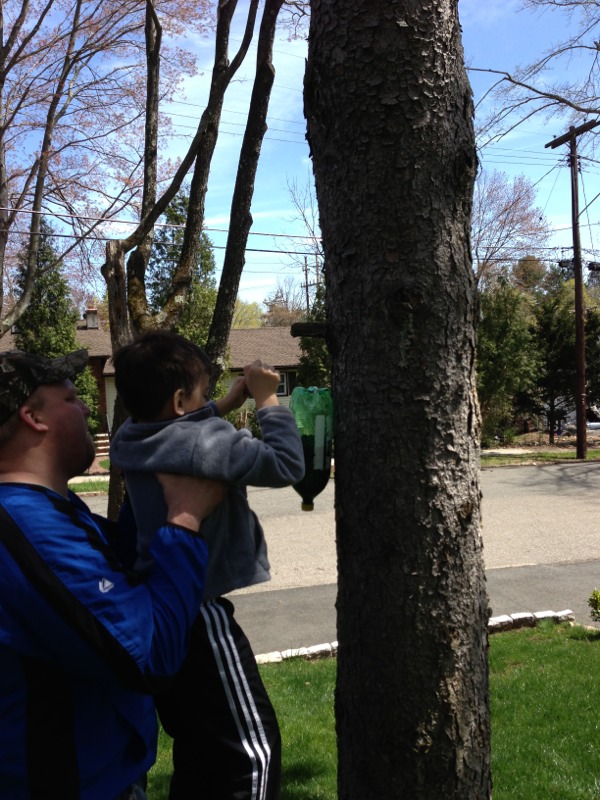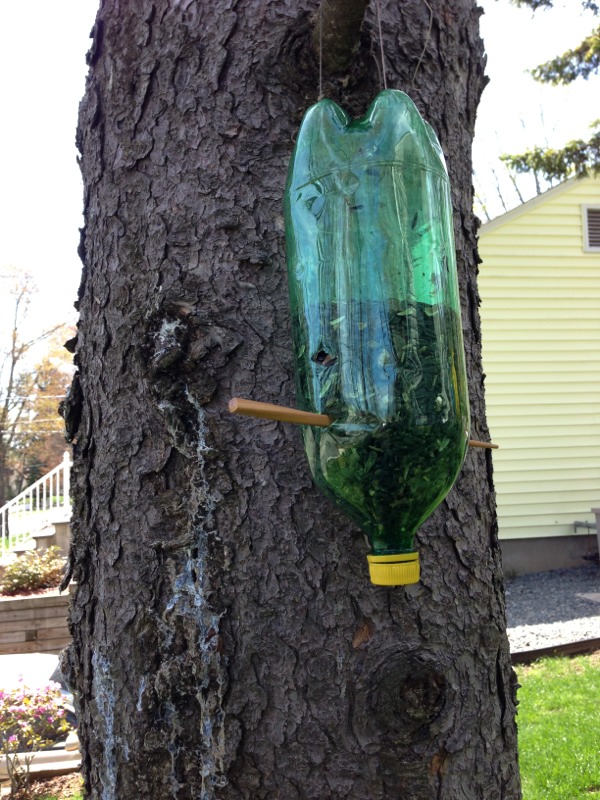 As our buddy Curious George reminds us, it's important to embrace spring and to enjoy nature as often as we can! After checking out Curious George's Swing into Spring, make sure you make time to go for a walk or find a special way enjoy the outdoors on Earth Day and every day.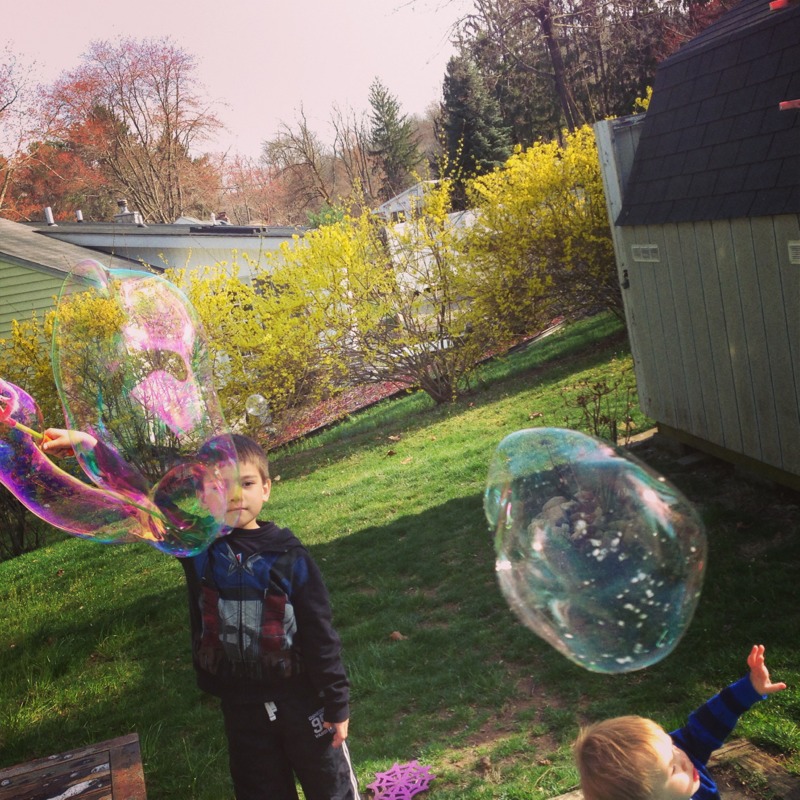 Tune into PBS Kids on April 22nd to catch the hour-long special, "Curious George Swings into Spring."
As a PBS Kids VIP, it's a privilege to share the latest PBS Kids news. I was not compensated, and as always, all opinions are my own.