We're slowly but surely getting back into the swing of things after the holidays. With the new year, we like to freshen up our wardrobe, including our sneaker game. My guys have not surprisingly become wanna-be sneaker heads, so we were so excited to have a chance to check out this new line of awesome kicks called Super Heroic.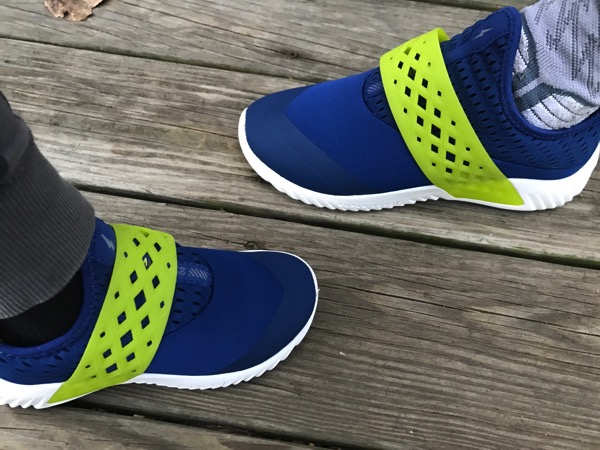 The brand comes from Jason Mayden, former Nike Senior Global Design Director, with the support of NBA Legend, Magic Johnson, Playground Ventures, and Accel Partners.  Super Heroic is designed to provide balance, stability and comfort for children growing and playing. It's not just the pro version of a sneaker in mini form! Also it comes in super cool silo packing that makes fun noises –  equipped with a backpack that morphs into a cape, and even includes stickers and other giveaways bringing out the superhero in every child.
First impressions are key, especially when it comes to kids. Super Heroic definitely got it right when it comes to packaging and creating an awesome first impression. Taking a cue from their superhero theme, Super Heroic's shoes come in a capsule that twists open, complete with jaw dropping sound effects. My guys were so impressed as soon as they opened the shoes!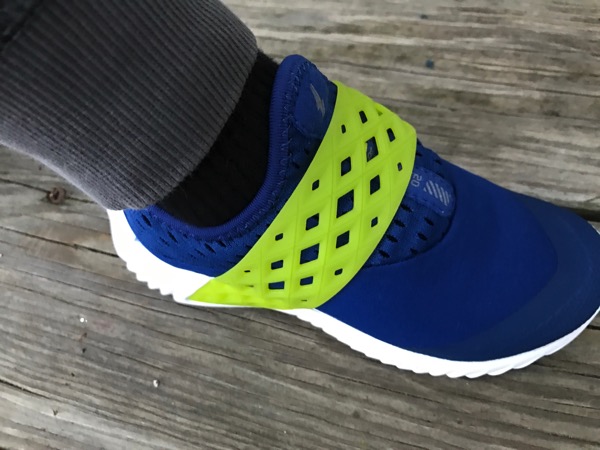 The shoes, at first look, are comfortable, sleek and streamlined. There are no flashy lights on the shoes, but instead, they boast a unique fit and closure. I appreciate that the shoes were designed more for function than just aesthetics. They are said to fit more like a sock, so they were snug upon first try. Once my boys got moving, though, they felt the difference in design. The bright blue and green color of Super Heroics make them stand out without being overly flashy like other kids' shoes.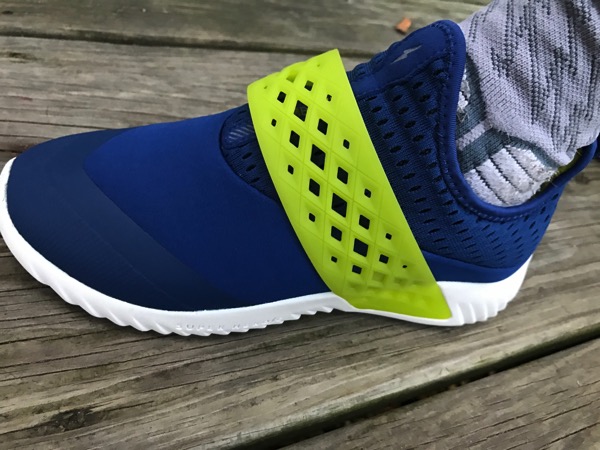 My younger son has been wearing the shoes daily since we received them for review. I love that they're versatile and comfortable for him. Since he's at the age where he's learning how to tie his shoes, but can't quite put shoes on by himself all the time, it did takes some time getting used to the tighter fit. Once he broke them in, though, they are his go-to shoes for play and school. Since my son has hypotonia, he is a bit uncoordinated, so shoe fit does matter when it comes to playtime. The shoes provide stability and balance as they suggest, which I absolutely appreciate.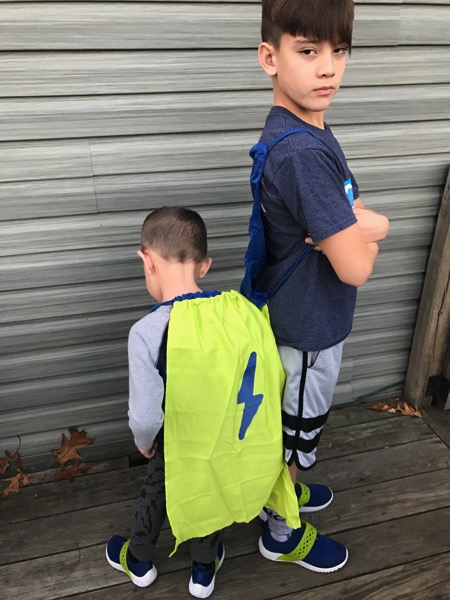 As if the shoes themselves weren't cool enough, Super Heroic comes with a backpack/cape and stickers. The accessories, though cool, are an added extra. Super Heroic shoes are definitely one of my sons' favorite shoes, and I can't wait until they're a household name and become more accessible. For now, Super Heroic can be found online.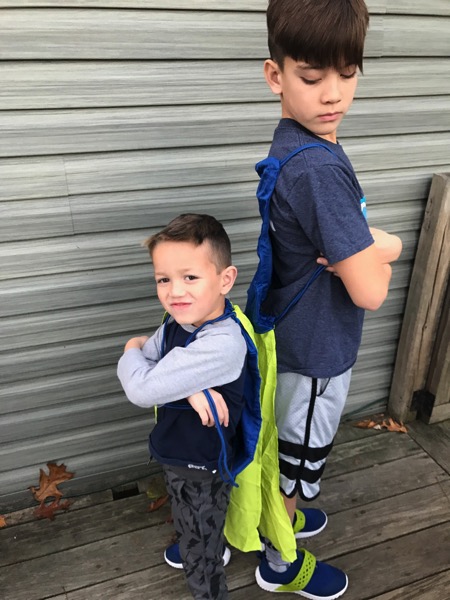 The TMBLR v1 is available at superheroic.com for $79 in sizes 12C-7Y
Full disclosure: we were sent Super Heroic Shoes to review for this post. As always, all opinions on NKT are my own.