This post is in partnership with Kinder Joy. Thank you for supporting The Next Kid Thing.
Ferrero, the company known for Ferrero Rocher, Nutella and Tic Tac has brought the Kinder Egg back stateside, and we were on hand last week to take part in the festivities! Kinder Joy is the newest iteration of Ferrero's treats.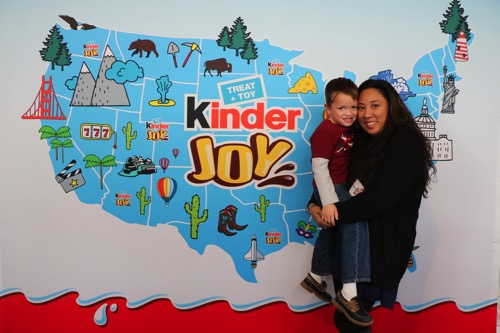 If your kids are anything like mine, then they probably spend a little time on YouTube watching other kids unbox toys and unveil Kinder Eggs. As longtime fans of the Kinder brand, I totally get the hype behind these treats: it's the element of surprise combined with sweet deliciousness.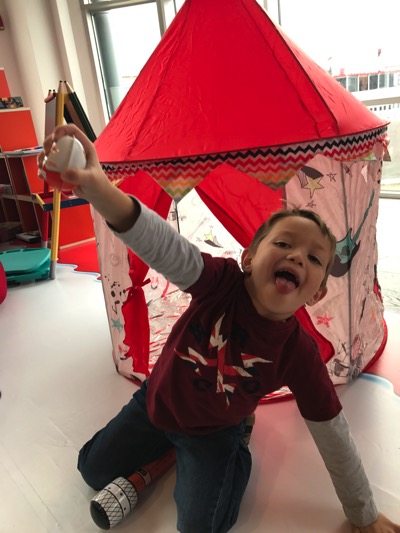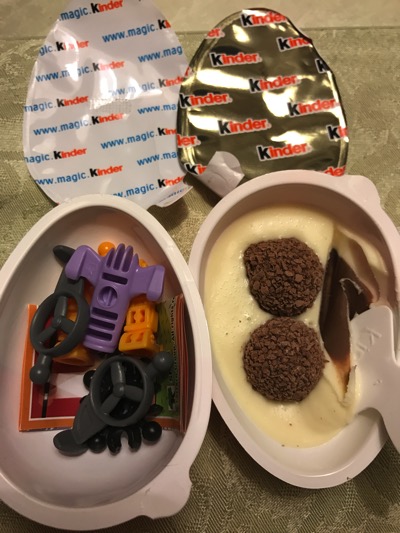 Kinder Joy comes in a plastic egg-shaped package that has two separately sealed halves. One half is the treat, which has two creamy layers: one cream flavored layer and the other is cocoa flavored. One top of this creamy mixture are two ball-shaped wafers. This delicious treat can be scooped up with the enclosed mini-spoon.
Just like Kinder Eggs we know and love, Kinder Joy's other half of the egg is the surprise toy. There's a selection of surprise toys that are ideal for children ages three and up. According to the company, "the toys are aimed to encourage creativity to toys that teach kids about the world around them. In addition, seasonal and special licensed toys will be made available throughout the year (while supplies last) to keep the surprises coming."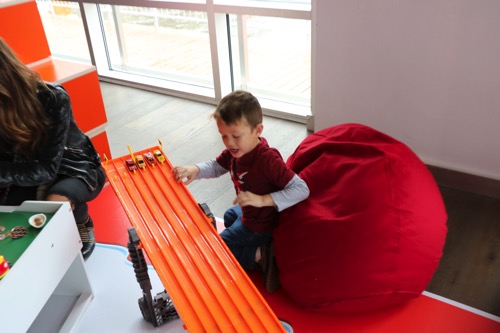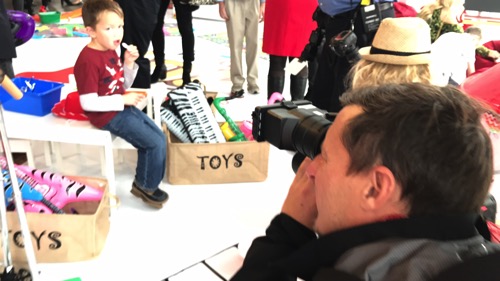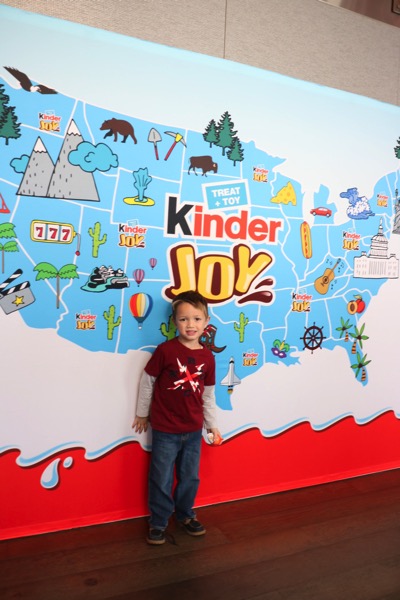 At the fun launch event in NYC, we had a blast welcoming Kinder Joy to the states. There was a fun spread of great food, beautiful views and endless amounts of Kinder Joy treats. And because Kinder Joy is all about fostering fun with the family, they had an expansive Kid Zone filled with all the toys you could imagine! From race tracks to remote control cars to coloring books to dress up accessories, Kinder thought of everything! Josh had a blast playing with every single toy alongside of our fellow blogger kids. He had so much fun, we closed the place down!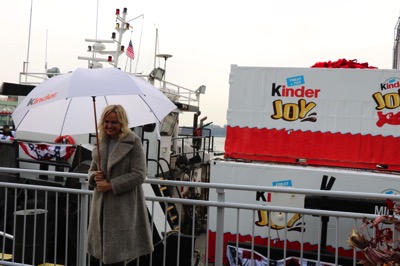 And of course, a launch event wouldn't be complete without a celebrity host! Actress Malin Akerman acted as the ambassador for Kinder Joy, sharing her fondness of the sweet treat:
"Growing up in Sweden, I remember when my mom used to give me Kinder products as a child –

the anticipation of the delicious treat was fun and special," recalls Malin Akerman, actress and

longtime Kinder fan. "That's why I'm looking forward to help welcome the Kinder brand to the

US – now I can pass on these delicious treats to my son and see him experience the same genuine

surprise and delight that I did every time he opens a Kinder Joy egg."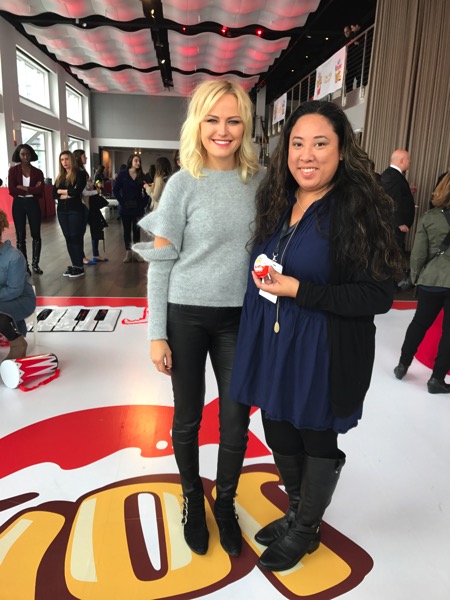 And if you were to tell me as a little kid that I would get to write about toys and sweet treats for a living one day, I would've never believed you. It was a pleasure to cover this fun Kinder Joy event, and beyond fun bringing my younger guy along for the sweet surprises!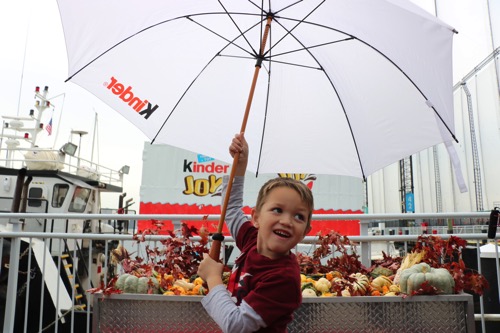 If my kids have taught me anything along the way, it's that life should be full of sweet surprises and little indulgences. And Kinder Joy Eggs—lots of Kinder Joy Eggs.
Kinder Joy began hitting Walmart shelves on Black Friday and then your favorite grocery stores soon after.
Full disclosure: this is a sponsored post. I have received compensation for sharing this information. But as always, all opinions on NKT are my own.