Nurturing and protecting is an innate trait for mothers, regardless of the species. This weekend Lysol is celebrating mothers with "Protect Like a Mother," an interactive art installation at Brooklyn Bridge Park. Boasting vibrant jewel toned colors against the monochromatic backdrop of the Brooklyn Bridge and NYC skyline, this installation presented by Lysol is a larger than life tribute to mothers from all walks of life.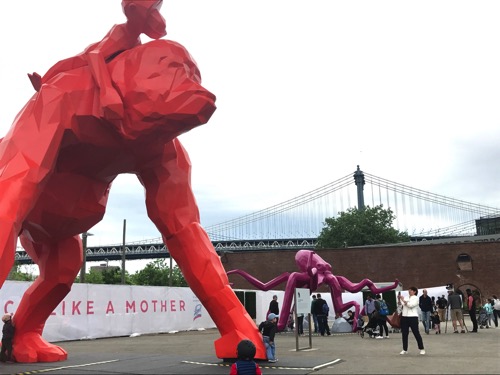 It's hard to miss the bright orange orangutan sculpture that depicts a mama toting baby on its back. Even at 5, I'm always toting my low-toned baby, especially when he's weak or succumbing to the side effects of his meds. Protecting and nurturing is second nature for mothers and parents. 
I love the way that the orangutan mother is described as the ultimate mulitasker. Carrying sleeping babies, while cooking dinner, navigating a crowd and holding everyone's things? Sounds familiar!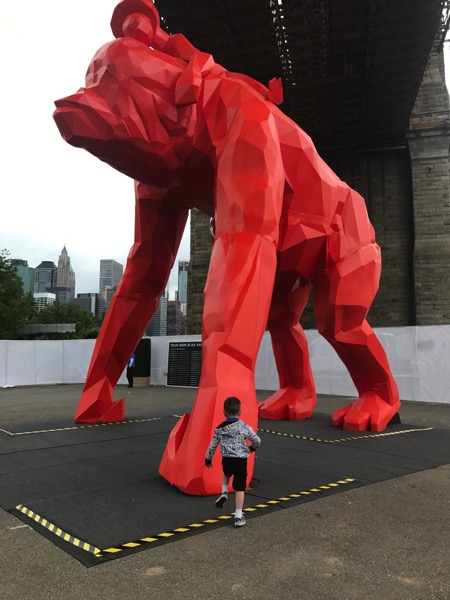 The Golden Eagle Mother exhibit is as beautiful as the symbol it represents. The way the Golden Eagle Mother perches her nest in hard-to-reach places to protect her offspring—this is something that's so relevant to mothers who feel the need to hold her loves close, but far away from those who might cause danger.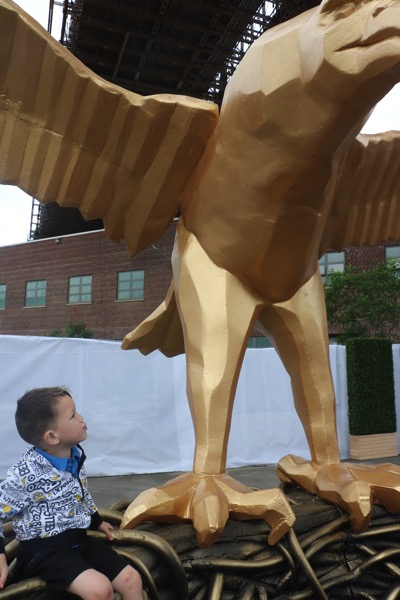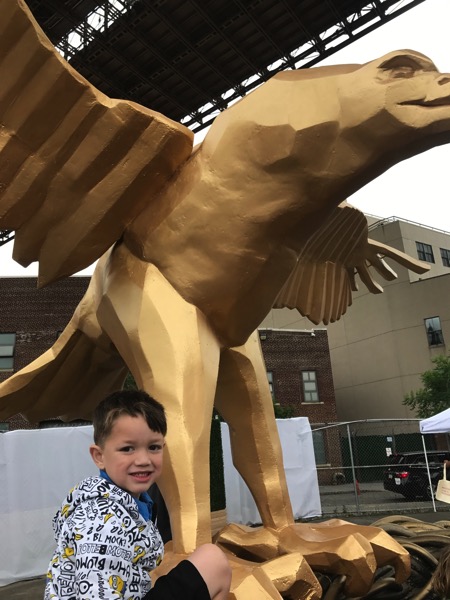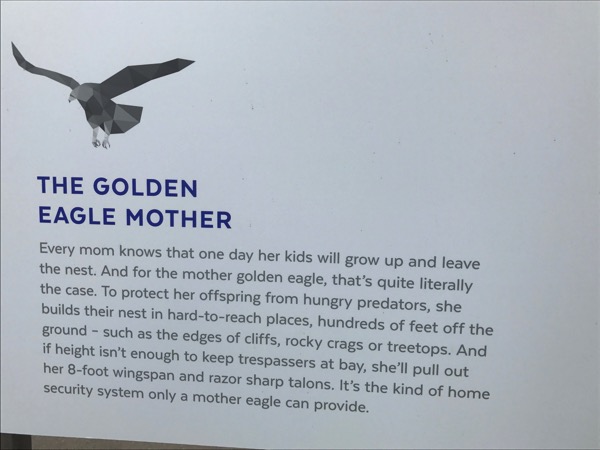 Like so many of the other kids, Josh's absolute favorite part of the installation is the interactive bubble play from the octopus sculpture! We could've played with those bubbles forever! I think I feel most like an octopus mother constantly juggling the many moving pieces in life. Though I may drop things, the way I nurture these kids doesn't go away.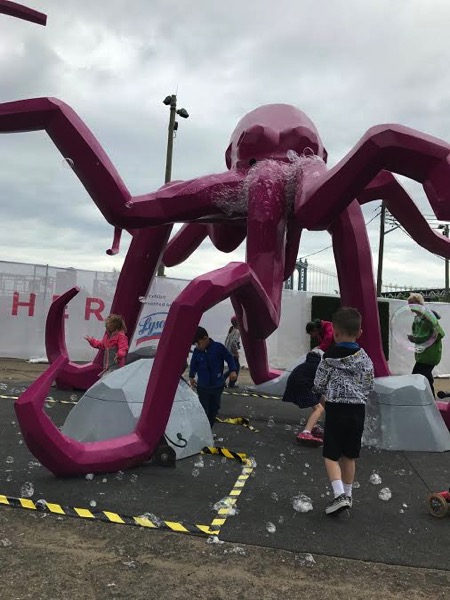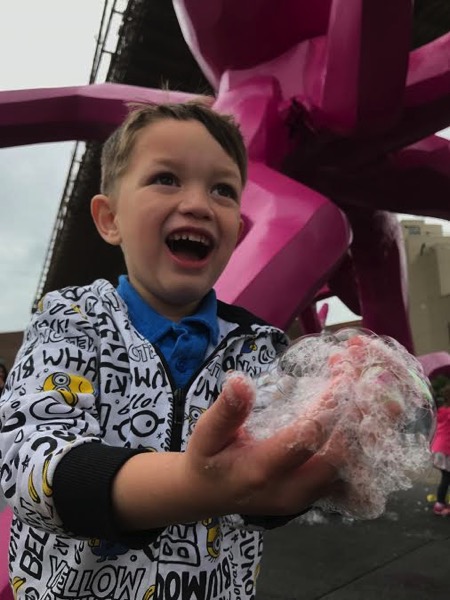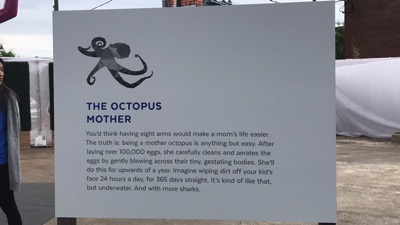 We loved walking around reading the description of each animal mama. We learned so much about the way each creature mothers so differently, yet all have the same end result: to keep her babies safe.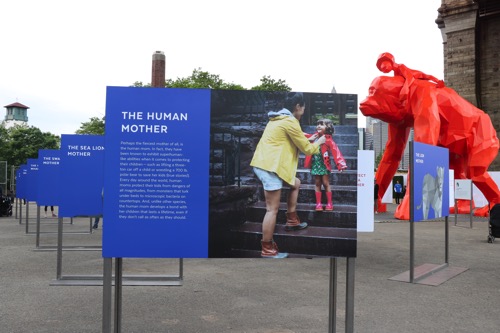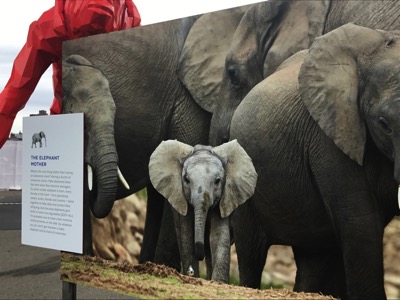 The protective instinct is one of the many facets of motherhood, within the animal kingdom and our own. I love the way the "Protect Like a Mother" exhibit celebrates the undeniable way a mother protects her babes. Lysol has been a leader in germ kill and offers products that kill 99.9% of germs to help moms protect their kids from passing germs and getting sick. As a mama with a babe who is in and out of hospitals and specialists, I constantly do what I can to keep the family as germ-free as possible.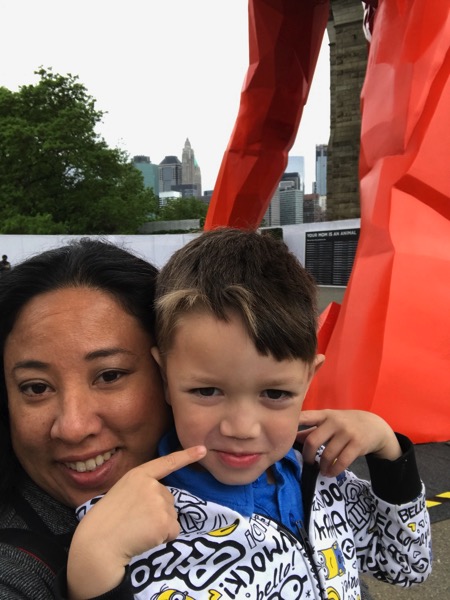 Make sure to check out this truly innovative outdoor art exhibit presented by Lysol at the Brooklyn Bridge Park this weekend 9am-6pm. The exhibit is so unique and makes for some really fun photos!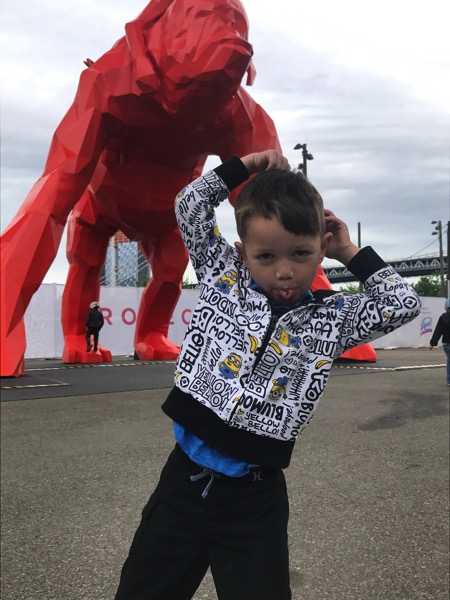 Full disclosure: this is a sponsored post in partnership with Lysol. I received compensation for sharing this information. However, as always, all opinions on NKT are my own.