The other week, Josh and I spent the afternoon at the New York Baby Show at Pier 94 scouring the booths for the latest and greatest in baby gear. From well trusted names in car seats to gadgets helping to create smart nurseries, there were so many new products featured at the New York Baby Show.
We searched high and low, snapped tons of pics, peeked into many booths and found a really great selection of gear from baby brands that we love, as well as products from new and upcoming companies!
Here are just a few of the many great products we spotted at this year's New York Baby Show:
Pello
With is gorgeous textiles and poufy circular shape, Pello is described as a luxury newborn lounger. This new take on a pillow can be used for feeding or for a convenient way to help baby sit somewhat upright during his/her waking hours. When baby outgrows the newborn phase, this pillow looks ideal for helping to support during the sitting up and standing phases.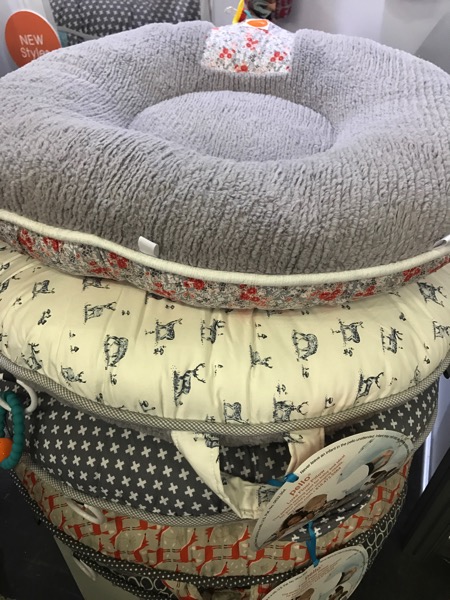 Pello has a great selection of colors and fabrics. It can be found on Amazon and retails for $120.
Sage Spoonfuls
A longtime fan of Sage Spoonfuls, I love watching this baby feeding brand flourish. I'm so excited about the Happy Foodie stainless steel divided plate and lid. Plastic plates and feeding ware are among the first items to go in my house because they are the most used and abused. Our stainless steel lunchboxes have lasted 5+ years.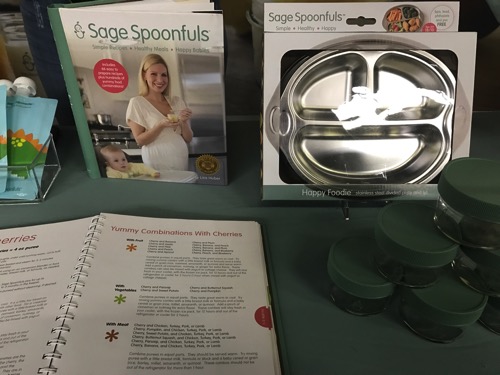 So, I can only imagine how well the Sage Spoonfuls Happy Foodie product line will do. Safe, non-toxic, BPA, lead and phthalate-free and easy to clean!
Britax Frontier
Since we first shopped for carseats 10 years ago, Britax has been one of my all time favorite baby brands. This is, yet, another brand that I've loved watching flourish and working with over the years. I was so excited to see the various new strollers and carseats on display, but what truly caught my eye was the Frontier booster.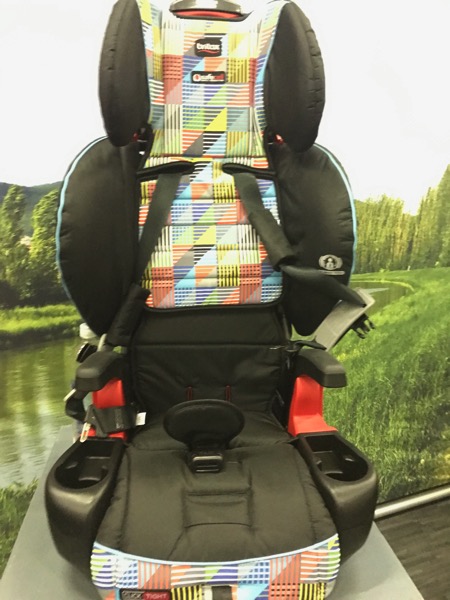 We are solidly in the booster phase with my preschooler, so boosters have been on the brain. This new fabric is chic and unique; combining safety with style is something that Britax does so well. And speaking of safety, the Britax Frontier's Click Tight Technology makes car seat installation as easy as buckling a seatbelt. This technology is designed to be seamless, especially for families who travel frequently or need to switch seats regularly. Click Tight is a game changer!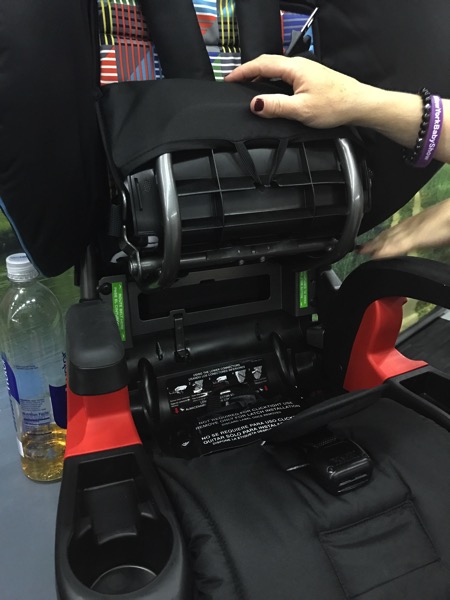 Volvo
And speaking of traveling, I loved that my dream car brand was at the New York Baby Show. I've been eyeing Volvo's SUVs for quite some time. Sadly, the price tag hasn't been in the budget.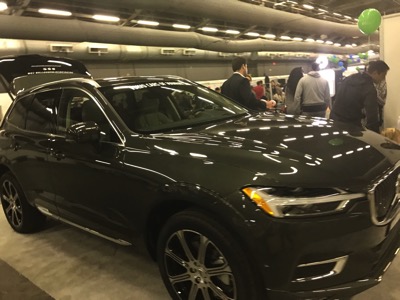 We decided that this specific Volvo was too small for our needs, what with our year-round sports, lake gear and coaching equipment.  Nevertheless, it's fun getting a peek at my dream car at the Baby Show. Josh loved sitting in the driver's seat and checking out the trunk.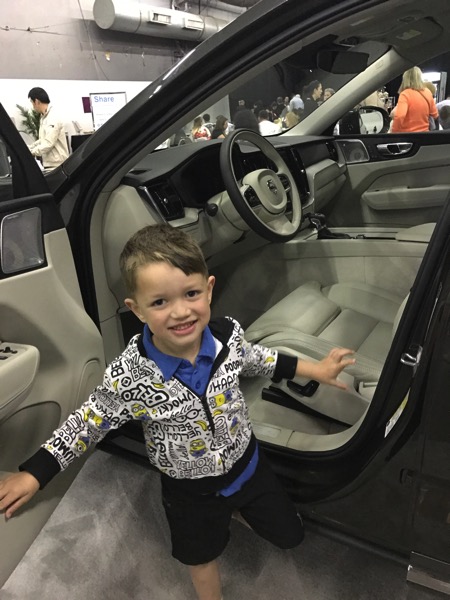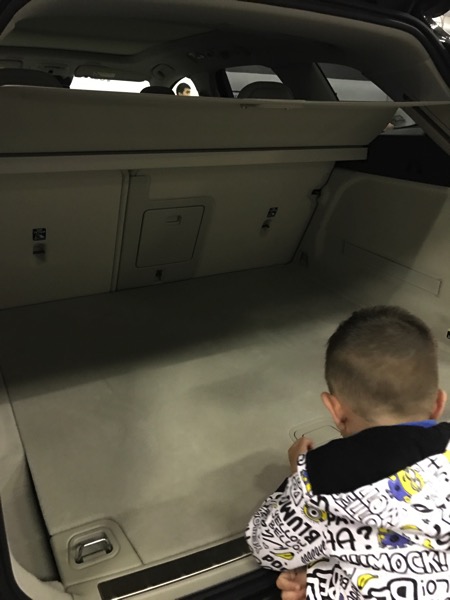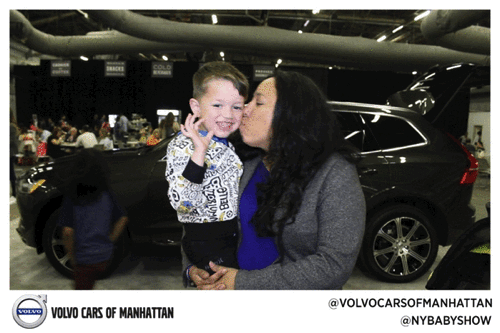 With thanks to Momtrends, we enjoyed meeting up with fellow bloggers in the Blogger Lounge, as well as livestreamed our favorite finds from the show. My little guy loved having the chance to play!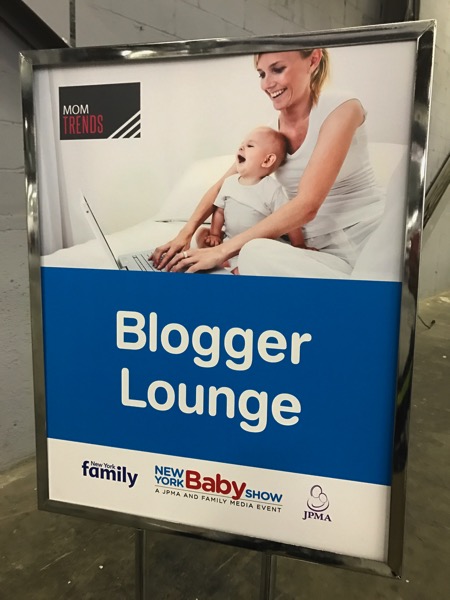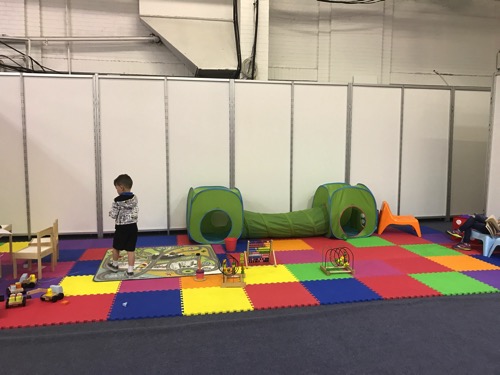 Above all, we loved checking out all the awesome goodies and gear at the New York Baby Show. Stay tuned for more fun finds!