Even though we moved out of Hoboken more than six years ago, we still visit the city often. When we do, we almost always park in our old 'hood and take the ferry over. It's scenic, easy, convenient and it's much calmer than the other modes of public transportation. Whenever friends ask me how to get to the City, I always point them in the direction of NY Waterway Ferry. It's really the best way to go!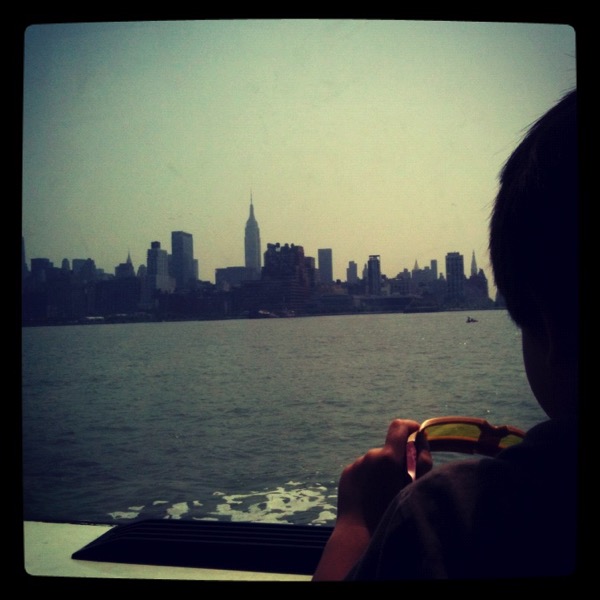 Just in time for President's Weekend, NY Waterways announced a pretty sweet special, especially if you're bringing the kids to do some touristy activities. 
NY Waterways is once again offering "Kids Ride Free" over the three-day President's Day Weekend, Feb. 18 – 20.  Families can link "Kids Ride Free" to NY Waterway's Your Key To The City partner program which offers discounts of up to 56% on top NYC museums, attractions, tours and shows, such as the Intrepid Sea, Air & Space Museum, the American Museum of Natural History, Madame Tussauds and many more. 
Children under 12 can ride free on ferries to/from the following terminals: Port Imperial Weehawken, Lincoln Harbor Weehawken, Hoboken 14th St and Paulus Hook in Jersey City. 
Two child limit with each paying adult fare
No physical ticket required for a child
Free connecting multi-route shuttles to attractions (from Midtown W39th St Ferry Terminal)
Valid February 18 thru February 20, 2017
The weather's supposed to be unseasonably warm this weekend, so make sure you head in and take advantage of this great deal!