A few weeks ago, I attended one of my good friend's baby sprinkle for her second baby. Baby shower gifts are always some of my faves, especially when I get to include fun treats like Mother Nurture Enhanced Waters and Chocolate Truffles.
Since most of us are moms of multiple kids, it was the perfect reason to get the girls together for a brunch with cocktails! After feasting on our bacon, eggs and quiche, we sat together to "sprinkle" my friend with the group gift. Since this is her second run at this mama thing, she already had most of her much needed gear and goodies. She did, however, request a hard to find bedside bassinet made by Chicco.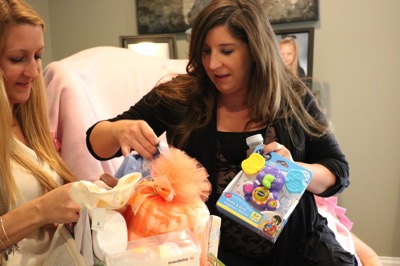 And, as hard as it was, it was almost impossible to not over-shower her with pink and purple clothes. While I love shopping and including my favorite swaddles, socks, toys and such, this time around I included some treats for mama in my gift basket. In addition to the fun clothes, I added a bottle or two of Mother Nurture Enhanced Waters and a box of the Chocolate Truffles. In between unveiling my favorite essentials, it's a must to shower the mama-to-be!
My friend, who watches everything she eats and is a self-proclaimed 'water snob', texted me few days after her shower to thank me for the goodies, but to also thank me for introducing her to Mother Nurture waters! She said she is always thirsty and loved the taste of Mother Nurture. LOVE hearing that!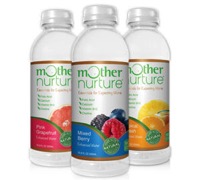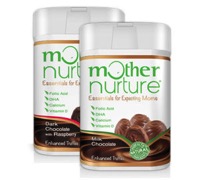 Mother Nurture products are created with moms in mind by professionals known for creating great tasting food and beverages. Mother Nurture Enhanced Waters boasts natural ingredients such as filtered water, sugar and natural flavors. The waters come in Tropical Splash, Mixed Berry, and Pink Grapefruit. The truffles, which come in Milk Chocolate or Chocolate Raspberry, have natural ingredients, Folic Acid, DHA, calcium and Vitamin D.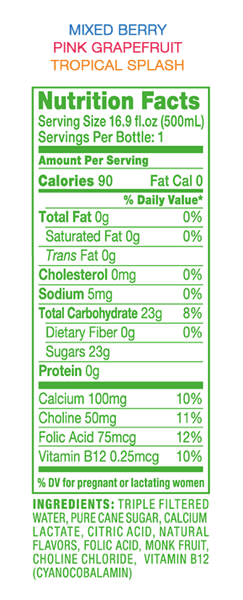 If you're looking for a tasty or refreshing treat to add to baby shower gifts, be sure to check out Mother Nurture Enhanced Waters and Chocolate Truffles. Mother Nurture Products can be found on Amazon.
Full disclosure: I received samples for review. As always, all opinions on NKT are my own.