As Biggie starts to get older, he's been expressing a lot of interest in blogging and taking a more active role on The Next Kid Thing. J has often been the subject of my posts, not to mention a key reviewer, so it's fun to help him take on these new responsibilities. Because of J's obsession with Nerf, I gave him a job to write a post and recap his summer. Fun barely scrapes the surface—it was a phenomenal summer with memories to last a lifetime! And without further ado, I give you J's first blog post:
This summer was the best!  I live in a lake community, and we spend almost ever day outside and play fun games such as Nerf guns. I got to play with all of my friends with Nerf guns every day. Besides swimming and playing on the sand, that's all I did and I loved it.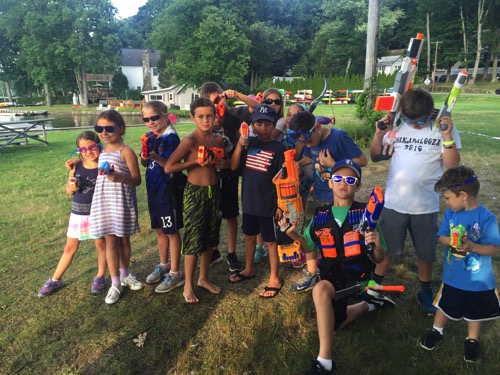 This summer I had a Nerf war I could not wait. It was a bunch of fun. We had target practice and capture the flag.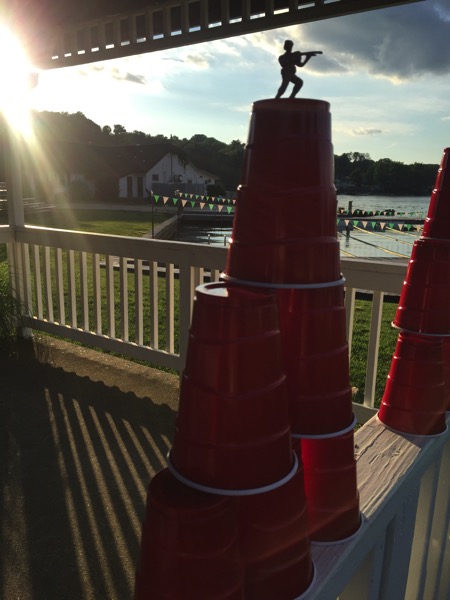 In the battle, I used a Doomlands Lawbringer and got a lot of my friends. I thought capture the flag was fun because we used cardboard boxes as walls. Even when we're not at our lake, we have fun with our Nerf Guns. We had a Nerf battle where most of us had vests.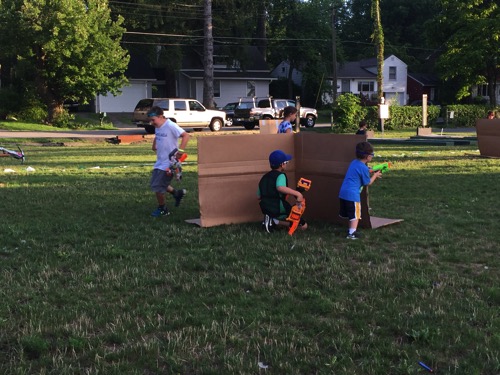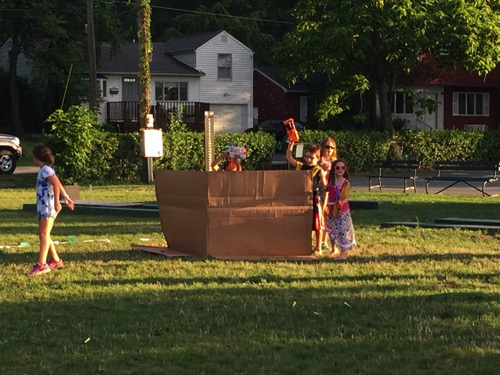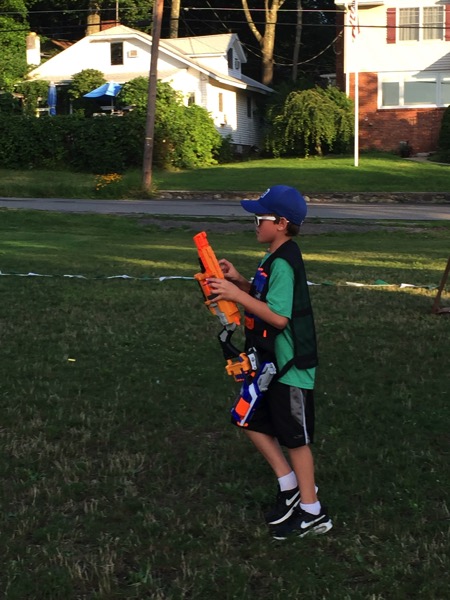 I also got a bunch of Nerf guns—they are so BIG! A neighbor who was moving gave us a bunch of classic Nerf guns. My dad, brother and I have fun shooting each other. Sometimes, my dog gets scared of our Nerf guns.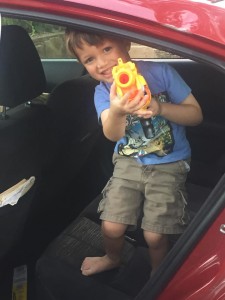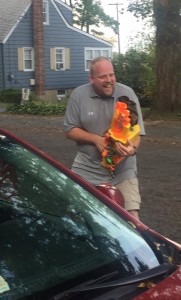 Now that summer is over, I will always remember this as the endless summer of Nerf!
Full disclosure: This is not a sponsored post. Nerf guns and gear are supported by this boy's obsession and our own checkbook.