It's World Play-Doh Day and the brand is also celebrating 60 years of fun today, September 16, 2016!  We are so thrilled to celebrate such an iconic brand, and a fun toy that has brought so many laughs and smiles to our home and millions of others.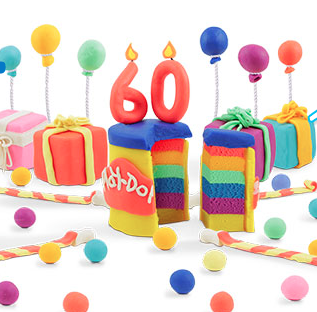 Over the years, we have used Play-Doh to build creatures, help with reading reinforcement, sensory play, brother bonding and so much more! We've made a few videos of our own, too!
In case your kids aren't on YouTube as incessantly as mine, Play-Doh has an entire sector and fanbase for videos on the social platform. I can't even tell you how many hours Littles has spent mesmerized watching people unbox cool Play-Doh sets and creating fun things with this fun squishy compound. 
Our friends at Hasbro know how obsessed my guys are with Play-Doh, so they sent us a fun box in celebration of World Play-Doh Day. Check out the chaos that ensued:
More Play-Doh, Please
Our playroom might be overflowing with every color on the spectrum of Play-Doh, but here's just a few of the latest sets that we have our eye on:
Play-Doh Town 3-in-1 Town Center
This cool playset allows kids to create their own town. They can create everything from the clock tower, to the figures' hairstyles, to the local birds hanging out on the rooftops! Before the citizens go on a downtown drive, stop at the mechanic shop to make custom hubcaps and other automotive details.
Stamp and Roll Featuring The Minions
Combine those quirky Minions with Play-Doh, and we are officially obsessed! The rolling tools are always a hit; and I love that the Minions are Can Heads! These are two of our favorite things, so this cool collaboration will be a fun stocking stuffer or surprise.

This set reminds me of one of my favorite Play-Doh sets as a kid. Who doesn't love playing doctor or dentist, especially when you're the one performing the work and NOT in that chair!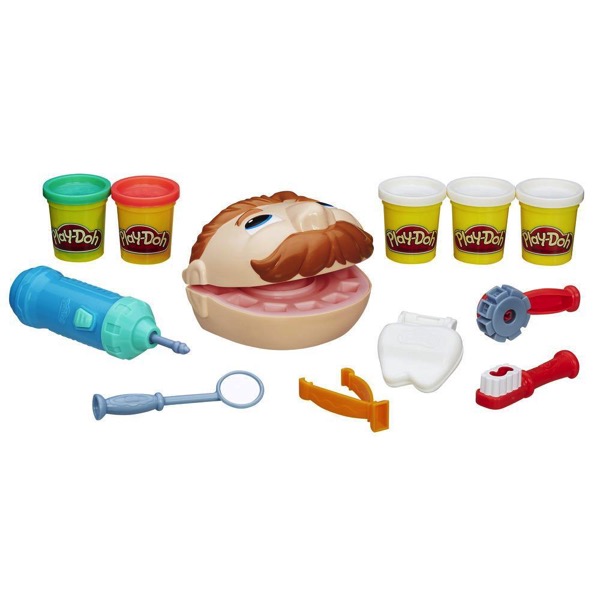 Full disclosure: Though we are genuinely obsessed, this is not a sponsored post. We did, however, receive a fun package form Hasbro. As always, opinions on NKT are my own.