Bridget Jones is back, and this time, she's having a baby. Finally, her career is on track, but her love trials are as interesting as ever…and now, there's a baby on the way!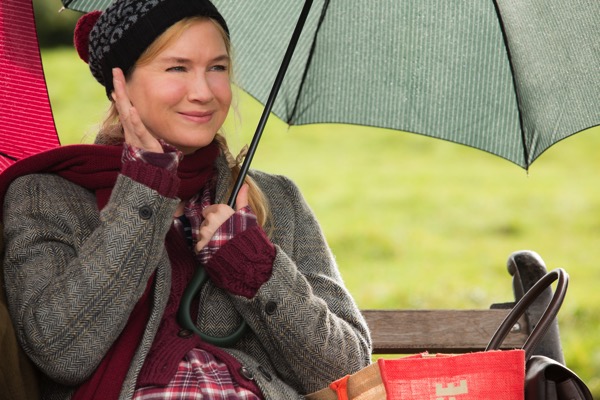 Bridget Jones came into our lives several years ago when Helen Fielding's popular books became a pop cultural sensation and inspiration for the movie franchise. In the films, we watched a 30-something Bridget (Renée Zellweger) struggle with her career, love life and, well, life in general. Her self-loathing and bigger than life adventures are realities that so many of us—30 and 40 something moms, especially—have endured ourselves.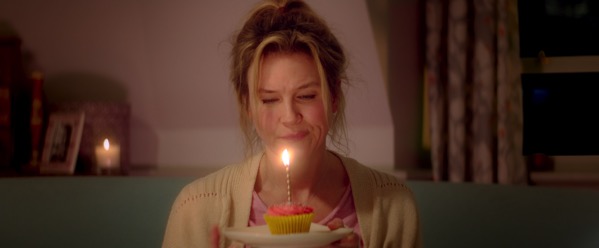 I'll always remember Bridget's love triangle with Darcy and Daniel, and how she wanted nothing more than to be loved and to love someone else. As a 20-something, working as an editor in NYC when Bridget Jones's Diary first came out, the film resonated with me and became the Rom Com anthem of my life. And now, as Bridget's life reaches a parallel to my own now that I'm in my 40s, the latest installment is as endearing as ever.
Bridget finds herself in quite the predicament when she literally falls for an American math/love guru named Jack. Their romance was quick and spontaneous, but progressed into something sweet and dreamy. Around the same time, Bridget kept bumping into Darcy who was on the verge of a divorce, but still very consumed with his work. After a sweet connection, Bridget and Darcy found themselves together again. The rest of the story is cunning and hilarious, and kept us laughing and guessing. I was laughing so hard at some scenes, I'm almost positive I snorted at the premiere! That would've been so Bridget!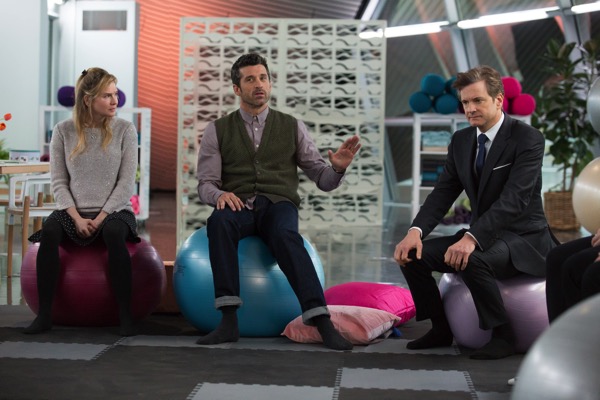 This week as part of their promotional tour, I had the chance to participate in an intimate blogger roundtable with director Sharon Maguire and Renée Zellweger. These roundtables are always so exciting, but this one was especially lovely. With the London NYC as the backdrop, Maguire and Zellweger sat with us for afternoon tea.
Zellweger arrived in a stunning Reem Acra tea length dress and Maguire had an equally elegant outfit as well. Their demeanor was as gracious as one would imagine, and I remember that I couldn't stop smiling.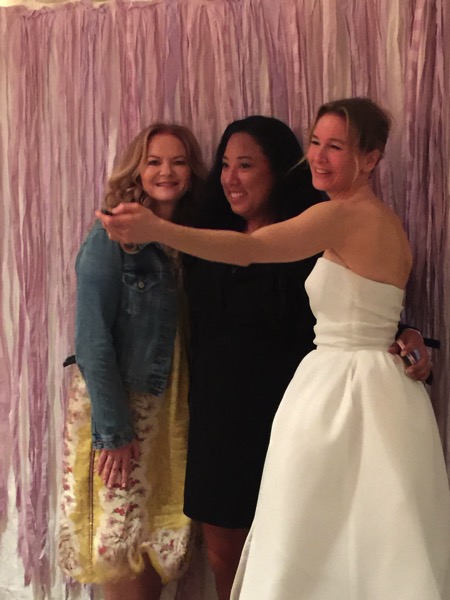 On playing Bridget Jones again
Q: So, what was it like to come back to this character after all these years?
Zellweger: It was exactly like you said.  When they sent the script, it felt like this fantastically happy reunion, and it's reminded me how much I love her.
I love her friends and her parents and her world, and then, I got really terrified because I thought, "Oh God.  I really–I don't want to mess this up" because, I mean, I know that like–like myself, you know, who, when I discovered her in the books, like so many other people, you know, we fell in love with her.
It was so much fun to be back in her shoes or her boots and her walk and her laugh and her voice and her not quite altogether wardrobe and, you know, and back with her friends.  
During our roundtable, we talked about a lot of things, but I particularly loved our conversation about being creators. Zellweger and Maguire had so many deep answers to all of our questions, but this was one of my favorites:
On Women in Hollywood and Being Creators
Q: Sharon, since the first one 15 years ago, as a female, as a working woman, as a working mother in Hollywood, how has it changed in terms of getting the type of movie made that you wanted?
Maguire: I kind of took time out after I made the movie really because I needed–I felt I needed to go away and breathe.  And so, that's what I did.
And so, then, I kind of got hooked on that.  You know, I kind of thought, "Oh, okay.  I don't need to be on the runaway train of work and, you know, define myself just like that.  You know, I can live a life."
All I know is that I don't understand why there aren't more women directors in Hollywood.
I really don't understand because I can't believe the whole movie industry is sexist.  But, you know–so, the only thing I think that we need to do is I think we need to make–there needs to be a stronger thing about–in the curriculum for schools, there needs to be storytelling.  
And I think part of storytelling is by film or by novels or whatever, and if we all learned storytelling from the roots up, I think there would just be more women filmmakers.  You know?
I think probably Hollywood goes with what's worked before.  And if a man's directed it before and that's worked and it's made money, we'll go back with a man, you know, because people put a lot of money into these things.
But, I know loads of women directors in TV everywhere.  You know?  So, I don't know why they haven't translated it enough to Hollywood, you know, yet.  I really don't understand it.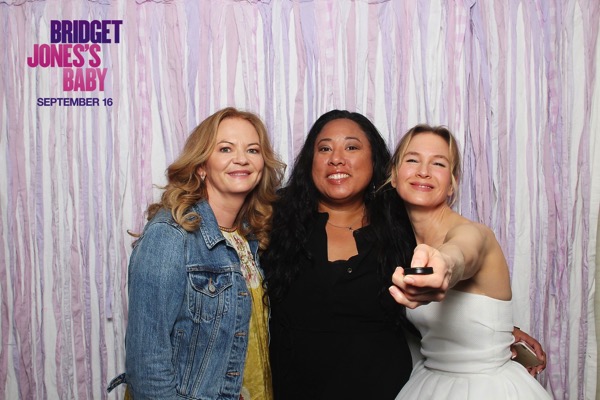 Zellweger: I do think it's changing because women are creators, and the things that are being put out there are becoming recognizably financially viable.
And when there's a financial incentive to do something, people come running and sexism takes a backseat to–to, you know, capitalizing on somebody's work.
And also, on this tour, I've had the pleasure of meeting ladies like–no offense–ladies like you in the room.
Ladies like you who are not waiting to be invited by the establishment to express yourselves.  You've created forums for yourselves to share with likeminded people, women, who will share your interests and gives you an opportunity to express yourselves creatively, to exercise your creativity as writers, producers.  You're editors.
You are basically your own channel.  You're your own, you know, entertainment entities.  Young women on AOL have their own channels, and they develop the content.
And they edit it, and they get, you know, access to whomever it is that they'd like to speak with because it's effective.  People are interested in what they have to say.
They're not waiting, again, for that invitation.  And, again, when there is a recognizable response, then people have to change and–and–and adapt and embrace that, "Oh, you know, we've been wrong.  The conventional way of doing things is kind of passé, and we should start to recognize that all of these women have something to say and it's valid and it's important."  I loved it.

On Motherhood and Friendships
Q: What is a scene that you can relate to or one that resonated in your life?
Maguire: I kind of probably relate most to the jump around scene.  Probably that. You know, sitting alone at home thinking, "I'm in my forties, none of my fantasies have come true.  Great.  Great birthday."  
Zellweger:  Well, I guess more than a scene maybe a theme in the film that her friends have kind of moved on.  And they have families, and they have partners.  So, their lives have changed.
And I believe that with–from what I've experienced with the people that I'm closest to, you evolve when you become a mom.  You become a bigger version of yourself.  You become a more powerful version of yourself, a fully realized version of yourself.
 
And I'm watching all of my friends and my, you know, family members evolve in this way.  And I'm a bit of a late bloomer, and so, it's interesting to kind of be chronologically in that place, but not have–not experience that same transformation at the same time as your friends and the people closest to you.
It's very strange, and it's–it is a very unique kind of loneliness.  It's a bit of–yeah.  It's–it's very unique because then it means defining your growth in a different way and insisting that it happen despite the absence of this thing that makes it happen naturally.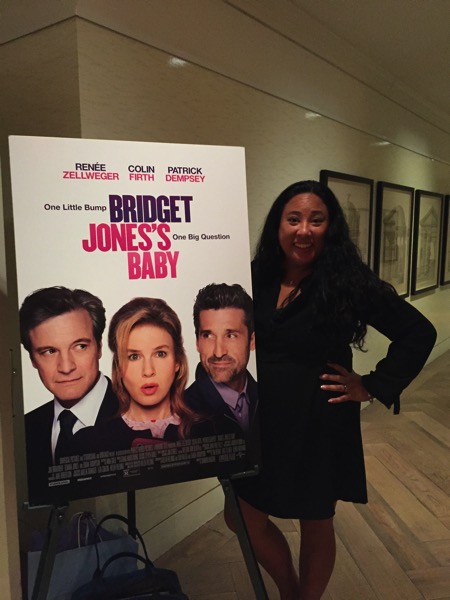 This roundtable with Sharon Maguire and Renee Zellweger will do down in the books. What a lovely conversation; I wish we could've chatted even longer. We did, however, get to hop in the photo booth with Renée and Sharon after the roundtable. What a surreal experience!
Bridget Jones's Baby is, perhaps, my favorite film from the series, and definitely the most hilarious of the bunch. It's a great film for date night with the husband, but an even better night out with the girls! Bridget Jones from Universal Pictures is in theaters now.
Cast: Renée Zellweger, Colin Firth, Patrick Dempsey, Jim Broadbent, Gemma Jones and Emma Thompson Writers: Helen Fielding, Emma Thompson, Dan Mazer Directed by: Sharon Maguire Produced by: Tim Bevan, Eric Fellner, Debra Hayward
Full disclosure: I was invited by Universal Pictures to participate in this roundtable interview. I did not receive compensation. As always, opinions on NKT are my own.