This is a sponsored post for SheSpeaks/P&G. Thanks for supporting The Next Kid Thing
Having just finished up an exciting summer packed with sports and outdoor fun, staying active is what keeps my boys busy and content. It's such a luxury to have so many different youth sports available within our town and community. You name it, my boys probably play it, but it's track and field that truly challenges both of my boys.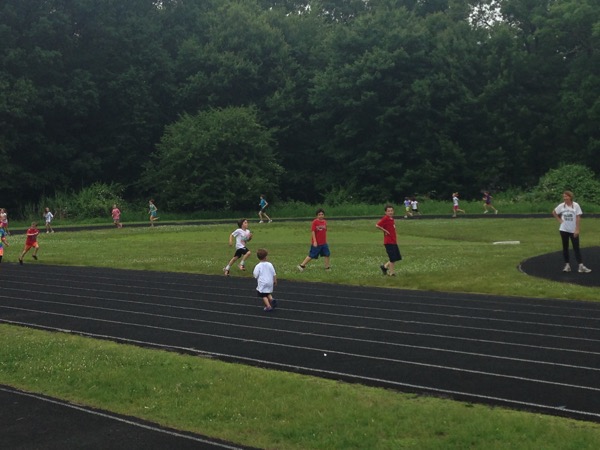 Last year, both of my boys gave track and field try, and it was an exciting change to the other organized sports that are offered in our area. At just 8 years old, Biggie, is my uber competitive athlete who thrives on the thrill of any sport. Littles is my dreamer and uncoordinated daredevil. Because of Little's unique medical needs, his seizure disorder left scarring on his brain where coordination originates. Needless to say, his drive outpaces his physical speed. Because of this, I love that both of my boys are able to harness their different athletic abilities and shine in their own way during our community track season.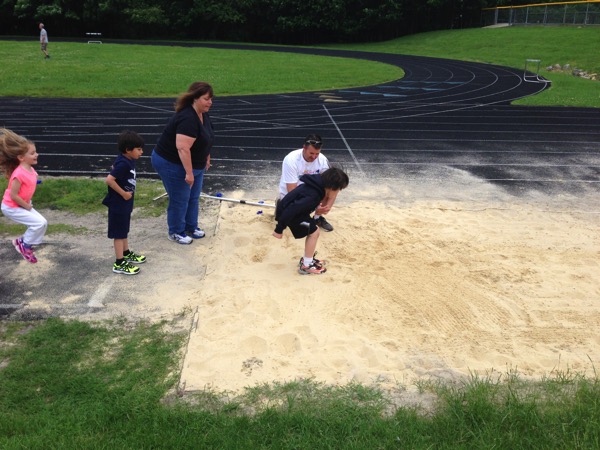 We often celebrate Bigs for his many achievements, including his recent completion of a kids' triathlon. He swam, biked and ran his way to 2nd in his age group. Though competition was fierce, I caught myself as we cheered and overdid the competition aspect at times. I was reminded to check myself when I noticed a mom running along side of her 5 year old who was struggling to finish the running part of the race. At this age, these activities are all about trying new things and having fun, despite what the super competitive kids (and their equally driven parents) might say. I strive to be that mom running alongside of her kid, regardless of where they come in the race.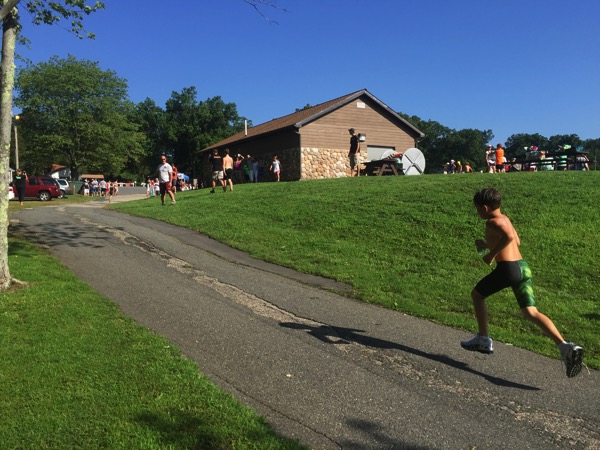 No matter the sport, Littles is always alongside of us cheering for big brother. If his athletic ambitions match his drive, I know he's going to shine in his own unique way. He will be the kid that gets out there and races his heart out every single time. Even though he was a bit young to compete, last year, Littles participated in a timed run. The coaches called the race, and they were off! Many of the kids were 3-4 years older than him, but my guy ran as fast as he could and finished the race with a beaming smile.
If there's anything I learn from having two totally opposite kids: it takes a lot of courage to get out there, it takes even more heart to finish a race.
And speaking of racing, we will be all eyes when decathlete Ashton Eaton has his chance to shine on August 17 during the Olympic Games. These athletes not only have one concentration, but 10 different events to compete and champion.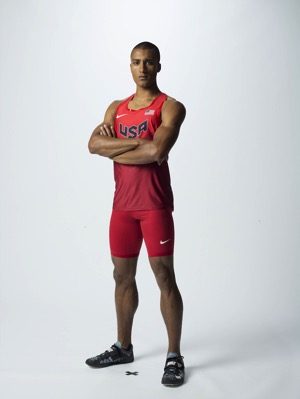 And with these accolades and achievements we've been watching during The Olympics, I constantly stress to my guys that these athletes have worked multiple years to get to where they are today. Many athletes forgo traditional jobs to focus on training for their sport. By purchasing products from sponsors such as P&G, we're able to help athletes such as Ashton Eaton race to the finish line or leap even higher.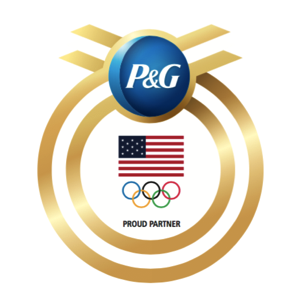 The hus is currently using the Gillette Fusion ProShield Razor with FlexBall Technology, which is one of the many P&G products that can be found at Walmart http://bit.ly/2aDcGeR and supports Team USA. This razor's FlexBall Technology helps with full contact to keep my husband's beard trimmed and groomed.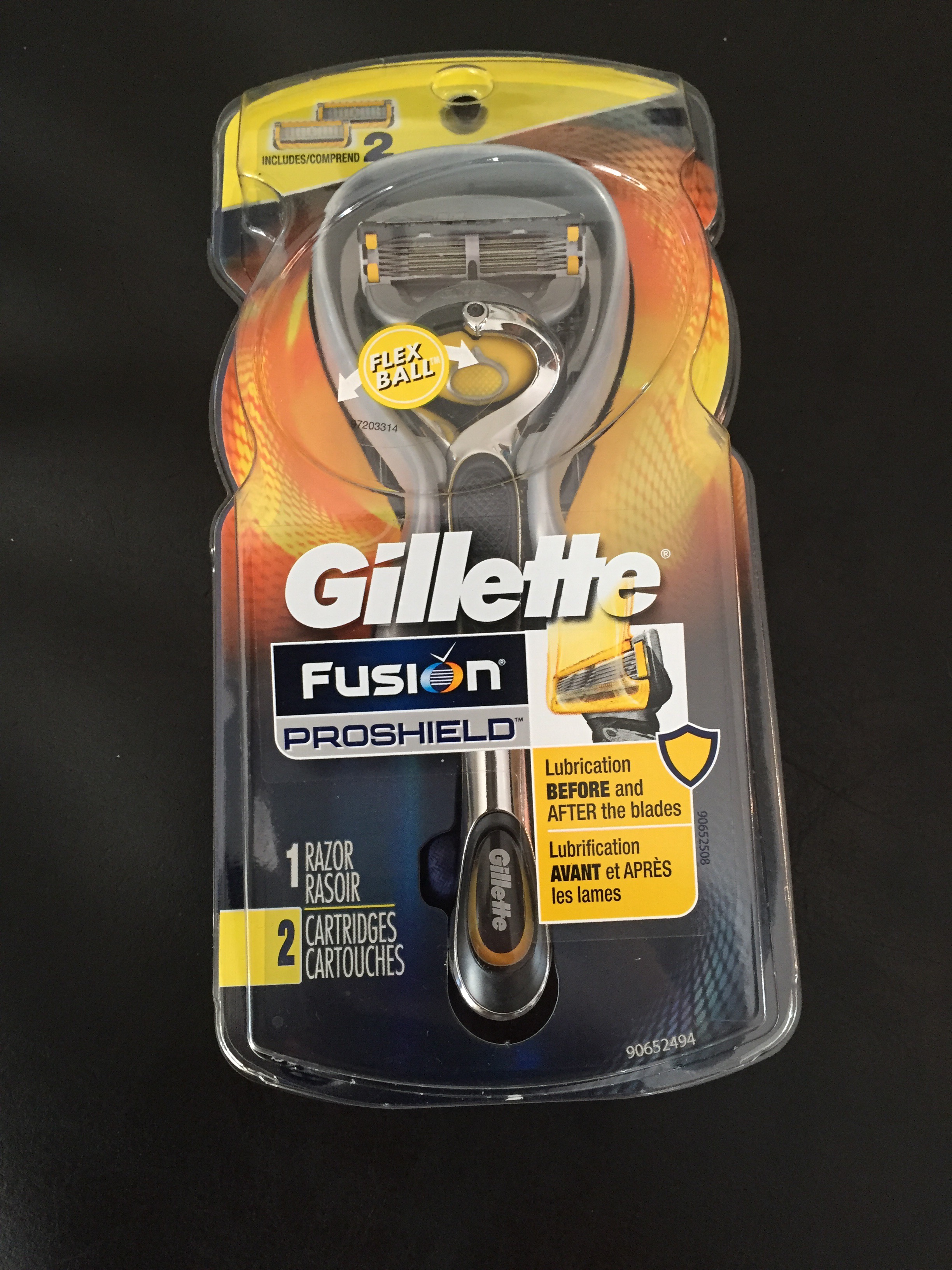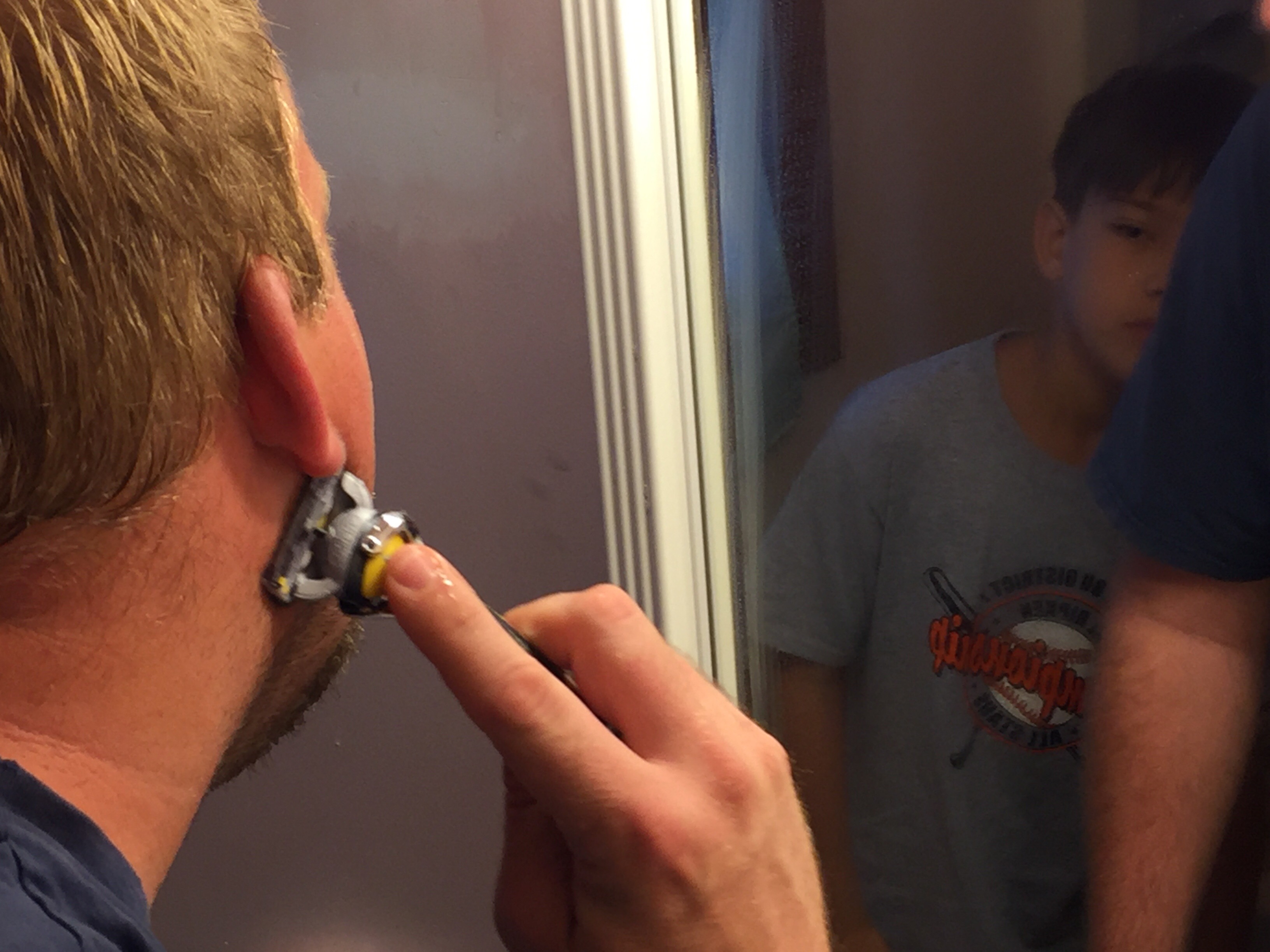 Whether it's running a triathlon for fun or racing for Gold in The Olympics, I hope my kids learn that hard work and heart go a long way. Let's power their dreams. Buy brands that support Team USA, such as P&G products at Walmart.