Last week, we had the esteemed honor of participating in a fun preview of Ice Age: Collision Course and interviewing one of the voice actors and famed astrophysicist, Neil DeGrasse Tyson.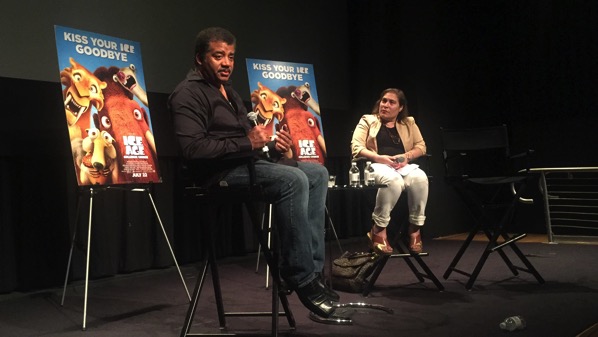 So, you've heard how I loved the latest quirky installment of Ice Age, but we were over the moon (and stars) about meeting Dr. Neil deGrasse Tyson. My work allows for so many incredible opportunities and interviews, but immersing the boys' in Dr. Tyson's brilliance via Ice Age was such a highlight.
In Ice Age, Neil deGrasse Tyson voiced his furry counterpart, Neil deBuck Weasel. DeBuck Weasel offered lots of scientific insight and hard facts throughout the film. And as he does in everything he voices, Dr. Tyson was engaging, authoritative and relevant.
Dr. Tyson helped the filmmakers with weaving scientific information in Ice Age. When asked if that was a fun part of the process, he said: 
"I seem fastidious, right?  If an artist says, 'Here's the science we want to include.  What do you think of it?'  I had first asked, 'Well, what are you trying to do?  Where is the fun, you know, where do you want to put the fun in?  Where is it kind of zany?"  and because I don't want to just be cold and hard about it, "No, this is wrong.  You have to get this right.'  That's no fun.

 

Once I know where they're coming from, then I can make suggestions that can improve the science without losing any of the comedic parts.  There are obviously some completely absurd aspects of this.  I am not here to say that you could never have the Scrat in a flying saucer, you know, hit planets like on a pool table. Obviously that's for the fun of it, but even what they are showing are that any adjustments you can make to boost the accuracy of the science or–because sometimes the science you can put in that makes it funnier, okay?  If they didn't know that, I would say that is some expectation they would have of me.
We loved listening to Dr. Tyson speak so candidly about science and how he'd love to pen a book on how parents can get kids interested in science. Though this book he's imagining is years off, my takeaway from Dr. Tyson was this: 
When it comes to kids and science and learning about the world them, "as a parent get out of their way, get out of their way." 
Speaking of curiosity, one of the kids asked Dr. Tyson about his path to becoming an astrophysicist. It was so fitting that he told this story to a crowd of parent bloggers with kids, including my own 8 year old.
It was a family trip to my local planetarium, the Hayden Planetarium.  In fact, that's where you're all visiting in a couple of hours.  You are leaving here, going to the American Museum of Natural History, where I went at age nine.  My parents brought me, my brother, and my sister, saw the dinosaurs, saw the animals, and we went to the planetarium.  And we sat in a room, it got dark, the stars came out, and I think the universe chose me.  It said, "You will be an astrophysicist one day."  And I've been hooked ever since.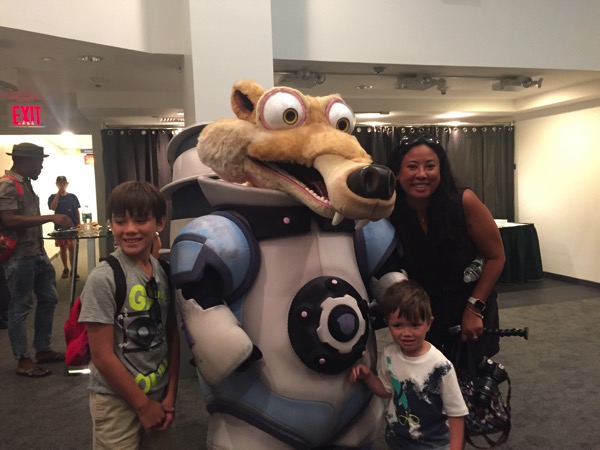 Before our event took us to the American Museum of Natural History, J made sure to corner Dr. Tyson to ask him whether Mars was once like Earth, in reference to the theory that Ice Age touched upon in Collision Course.
Dr. Tyson confirmed that scientists believe that Mars once looked like Earth because it has river deltas, river beds; we may never know what Mars looks like, he said. Mars is still an unknown frontier.

::
At the American Museum of Natural History, we were given a very cool tour of the exhibit, Dinosaurs Among Us. A few of the scientists and curators of the exhibit spoke to us in detail about the exhibit, and of course the kids loved stamping their booklets and exploring the kid-friendly features.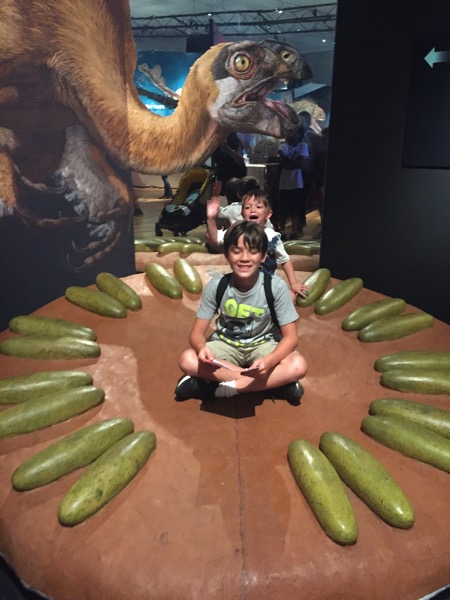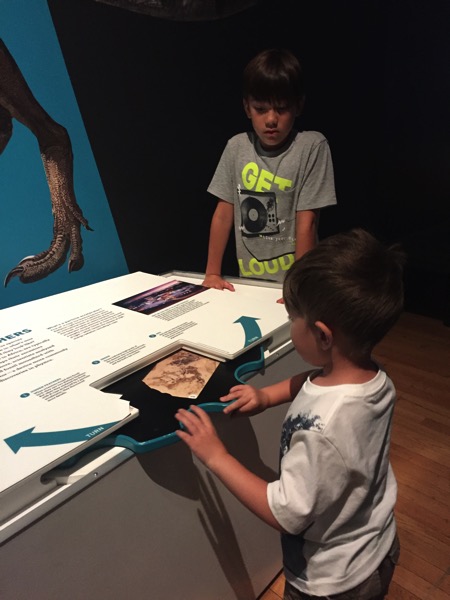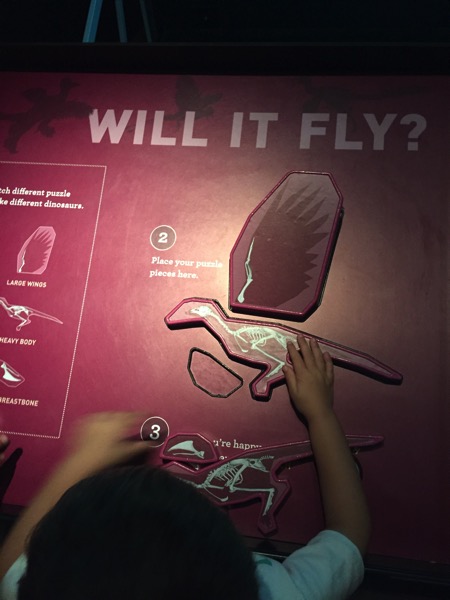 The kids loved their first time at the Hayden Planetarium, where we watched Dark Universe, voiced by none other than Dr. Neil deGrasse Tyson.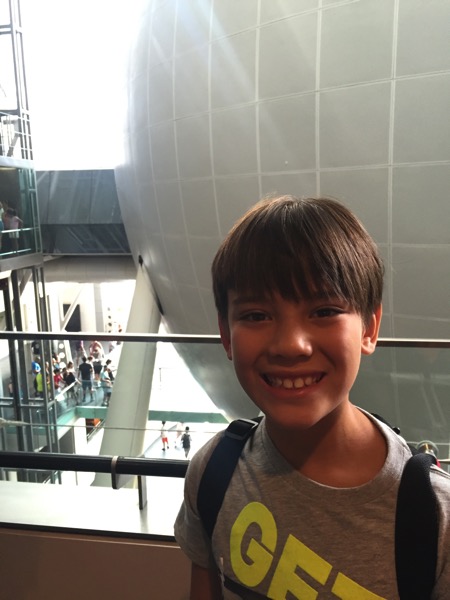 I loved getting a look at the Titanosaurous, which is so amazing and huge! When I asked J about his favorite parts of our trip to AMNH, he admitted the secret elevators and playing Pokemon Go (so many!) among all the dinosaurs rank pretty high on his list of summer fun.
If you ask me, not much can top meeting Dr. Neil deGrasse Tyson. Secret elevators at AMNH, though, are a close second.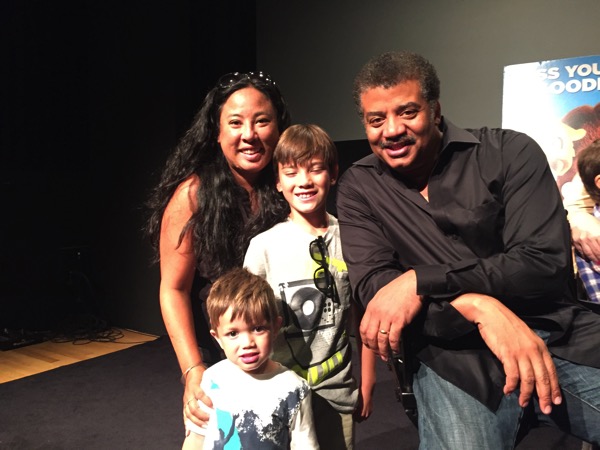 Ice Age: Collision Course is currently in theaters. 
The screening and event was hosted by 20th Century Fox and the American Museum of Natural History.