Heat wave aside, school lists and back to school bargains are starting to roll out! Thank goodness for our friends at KidzVuz, we had the chance to check out more back to school trends at their recent Back to School event.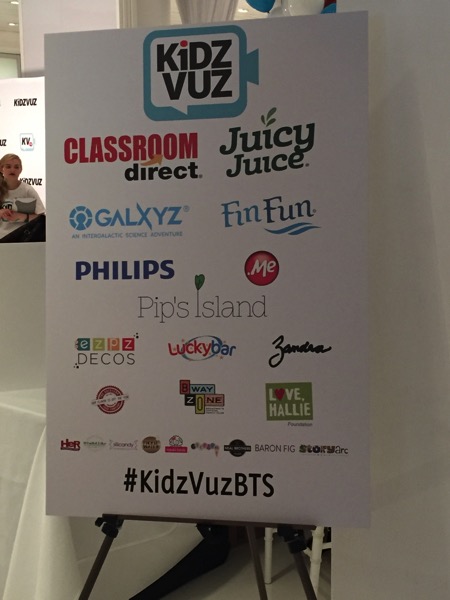 At KidzVuz' events I love bringing along my bigger guy to help scope out all the cool stuff. This time around though, my guy was busy with summer sports, so I attended solo. Nevertheless, I met with so many great brands, two new brands had young spokespeople and entrepreneurs at the helm. 
LuckyBar
LuckyBar protein bars was a product of a mom's ingenuity. When one of her sons wasn't eating much, she was elated when he ate a protein bar. Because of this, she wanted to share these bars with other families so that kids could enjoy a great tasting protein bar while placating a finicky palate. I absolutely enjoyed the Chocolate Campfire and it was no surprise that my own finicky eater devoured the LuckyBar sample I brought home. I had the chance to chat with the founder's son, which I'll share in another post.
Classroom Direct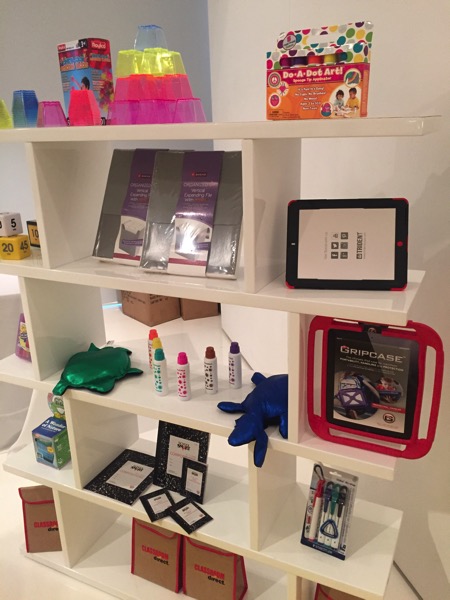 Back to school also means shopping for new supplies, not only for students, but for teachers, too! Classroom Direct is a one-stop online shop for teachers' supplies, school supplies and other educational supplies. I loved learning that Classroom Direct has all kinds of learning resource supplies for teachers such as Common Core Curriculum kits and posters; classroom management tools such as, really cool timers, certificates and charts; and even gear and supplies for special needs students. I loved checking out the sensory animals stuffed with a beady-like material. They were a bit weighted, so toys like these double as tools for students with sensory issues.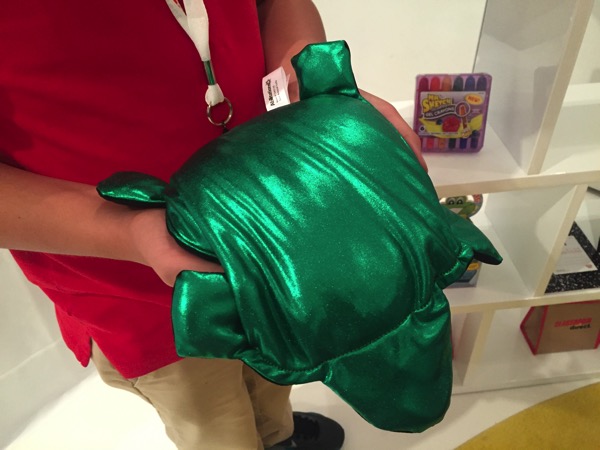 Juicy Juice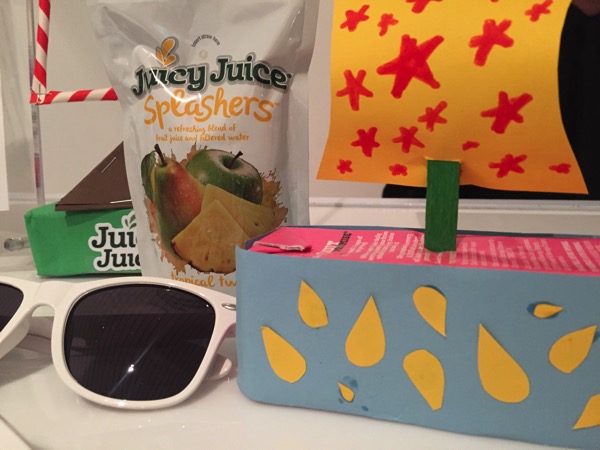 Never one to miss out on delicious snacks and treats, I loved that Juicy Juice was at the Kidz Vuz Back to School event. I loved having a chance to taste the Juicy Juice Splashers, which is a mix of filtered water and juice. Juicy Juice Splashers has 50% less sugar, no added sweeteners and definitely no high fructose corn syrup or unnecessary colors. Flavors in the Juicy Juice Splashers line up include: Berry Lemonade, Peach Mango and Tropical Twist. I had the Tropical Twist and couldn't get enough.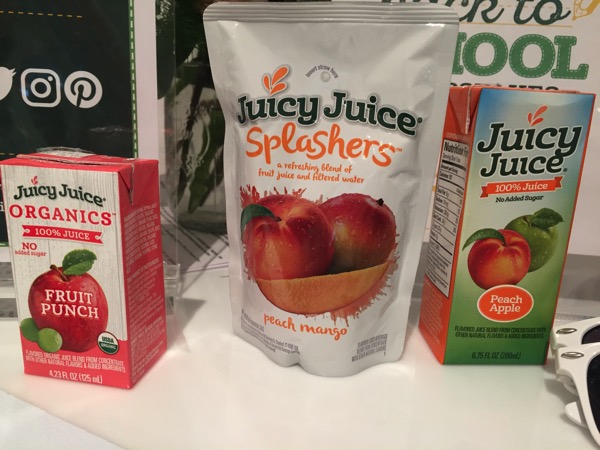 Zandra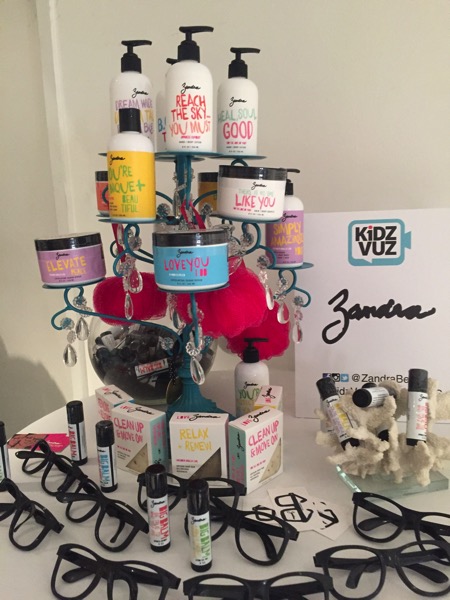 I have to say, meeting Zandra and testing out this young entrepreneur's line of natural beauty products was probably the highlight of the KidzVuz Back to School event. I loved learning that she started her business after constantly asking her dad for new lip balm, and frustrated with buying her so many lip balms, he told her to research and make her own. And she did.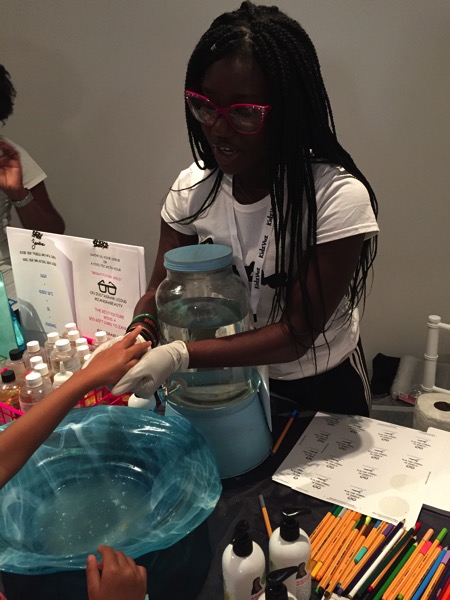 The fact that Zandra researched the benefits of natural ingredients and fragrances makes her products even better. Her big balms, sugar scrubs, soaps and lotions boast delicious scents such as: Almond Alfresco, Japanese Kumquat, Lavender Vanilla Chai, Lemon Tea Tree and For the Love of Mint. These products are currently available Be on the look out for Zandra's Beauty Products at select retail locations and online because they are absolutely divine!
Philips 
The Philips Sonicare Electric Toothbrush for kids is one of my all time favorite toothbrushes for my guys. The brush allows for personalization, as well as a powered, more efficient toothbrushing experience,  with upwards to 500 strokes per second. The built in timer is helpful, especially for those brushers who finish after 3 seconds of brushing. Need even more help to get the kids brushing their teeth with more care? There's an app for that!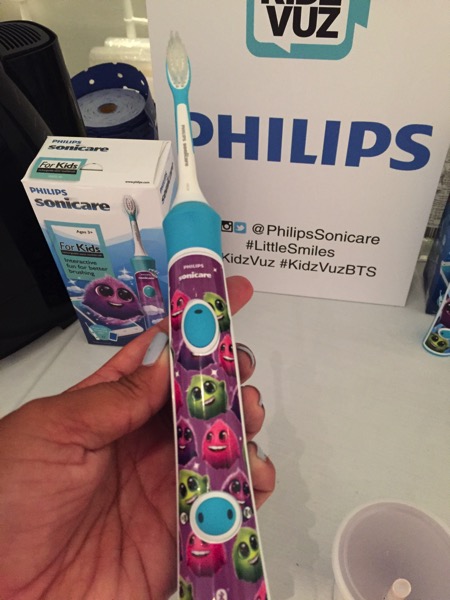 Philips has an interactive app for kids to brush along with, to help them keep the task at hand while coaching and motivating them along the way. What's even cooler? The Philips Sonicare Electric Toothbrush for kids has a super cool Ice Age themed brush to go hand in hand with the latest release of Collision Course. 
Mabel's Labels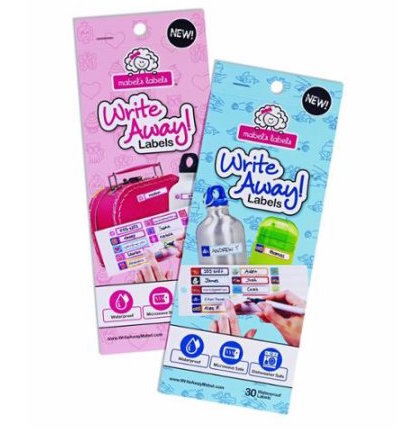 As always, KidzVuz has such a fun swag bag filled with gear and gadgets to try out on our own to share on our sites. I love that Mabel's Labels Write Away Labels found their way into the bags. These handy labels are durable labels that can be customized by you. These writeable, self-laminating labels are perfect for when you don't necessarily need a singular name to label your belongings. I often use these for containers that my boys use interchangeably. 
Full Disclosure: This is a sponsored post. I am being compensated to share my experience at the KidzVuz BTS Event, however all opinions on NKT are my own.