In the latest installment in the Ice Age franchise, Manny and crew are back for more fun in Ice Age: Collision Course. In the latest film, Manny (Ray Romano) and Ellie's (Queen Latifah) daughter, Peaches (Keke Palmer) is approaching a new phase in life. Peaches, who is getting married, hopes to explore the world with her new husband, Julian—much to her parents' chagrin.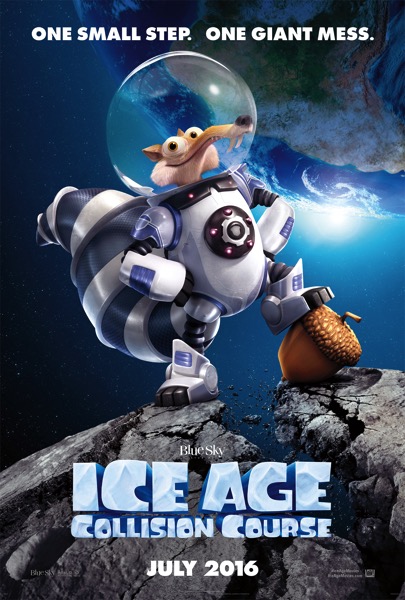 Alongside of this new phase in life, the Earth is experiencing its own changes, where Manny and his friends must team up to make things right. Along the way, they meet eccentric characters, such as Shangri Llama, who follow a different path in life, making this adventure even more colorful.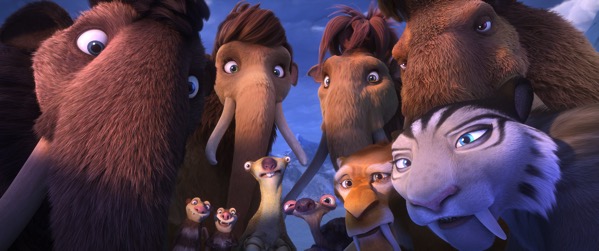 Several weeks ago, I had the chance to screen Ice Age: Collision Course and interview Keke Palmer, Jesse Tyler Ferguson, as well as the director Mike Thurmeier. This was such a fun junket at the Crosby Hotel, and an equally funny family film that I can't wait for my kiddos to see.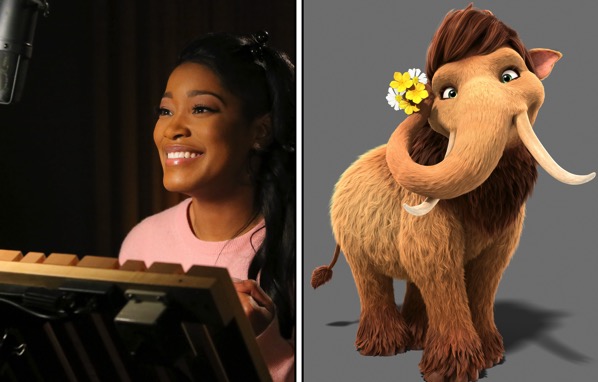 I asked Keke and Jesse about their experience with exploring and roaming, and I loved what they had to say.
Traveling and roaming, exploration was a key component in this story, and it's obviously a right of passage in many peoples' lives. Have any of you taken any significant trips in your life that were, you know, life changing?
Keke said, "Significant trips? Probably when I was living in New York for the four months doing Broadway. That was the most significant change I could tell in myself because I'm so thankful that I used that time wisely because it really left me the opportunity to learn so much about myself. I used the opportunity of the discipline I had to have for Broadway to take time from my phone and to really sit with myself and discover more ways to meditate and do yoga. And that was a really cool time for me. Even though my mom was there, she really gave me my space, and she and I were transitioning into, you know, her seeing me also as an adult and respecting my boundaries. And that was a really cool time where I was able to see, "Wow, okay, you're making a jump, sister."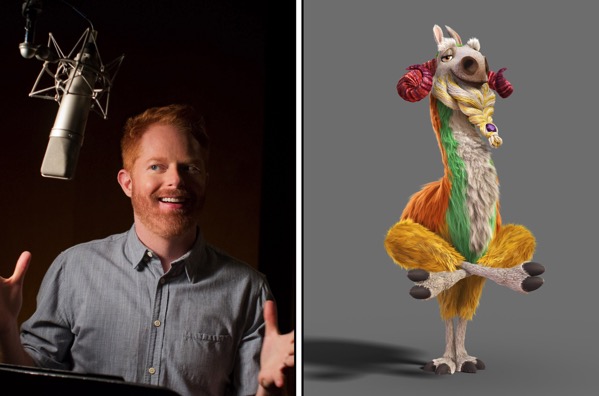 Jesse Tyler Ferguson had a wonderful anecdote about traveling too:
"I just got to go to Cuba, which was really, really interesting. And you sort of have to go with a purpose, which I love. It wasn't a trip for the weak of heart. We went, and we brought Capezio dance shoes to a dance troupe out there, and they performed for us. And I was able to immerse myself in the artists that were in the culture there. And we weren't just having mojitos and smoking cigars. You know, we really got to like experience and see the parts of the city that I think are, you know, not shown on Instagram and Yelp."
Be sure to check out the brand new adventure in Ice Age: Collision Course, which is out in theaters on July 22.
Full disclosure: I was invited by 20th Century Fox to participate in this press junket. As always, all opinions are my own.